National Geographic Adventure, one of the world's most respected adventure travel magazines rated the top adventure tour operators and has included Latin Trails as one of the best adventure tour operators world wide. It's a great honor to our business and other companies affiliated with us. We welcome you to visit adventure.nationalgeographic.com and view our profile, rate us, and leave feedback for other travelers trying to decide which tour operate to contact. You can find us under Best Adventure Travel Companies in the category of Adventure Cruises. We hope to hear from you soon.
World Travel Awards Nominate

Latin Trails is currently nominated in the Worlds Travel Awards 2016. We invite you to come vote for us because we know every vote counts. Follow the link and make your opinion heard click here: World Travel Awards Nominate
Travel Weekly Magellan Awards
Latin Trails won in the 2013 Magellan Awards Gold Winners program honoring a broad range of industry segments including Hotels and Resorts, Travel Destinations, Cruise Lines, Online Travel Services, Airlines and Airports, Travel Agents and Agencies, Tour Operators and Car Rental Companies, the Magellan is the award to win if you are in the business of travel.
Associate member of he United States Tour Operators Association USTOA

"Latin Trails is an Associate Member of the United States Tour Operators Association. However, Latin Trails is not participant in the USTOA $1 Millon Travelers' Assistance Program and is not held by USTOA to certain other standards required of Active Members"
Latin American Travel Association LATA

Aims and Objectives of LATA- LATA is a non profit organization with committee members working on a voluntary basis. New ideas, energy and assistance are welcomed from all LATA members
* To improve public awareness of Latin America as a tourism destination.
* To stimulate the growth of travel to Latin America.
* To promote travel industry professionalism and skill through education and training.
* To bring together representatives of the Latin American Travel Association at regular intervals in order to develop a closer working relationship and create a better understanding of travel matters relating to Latin America.
* To inform and advise Latin American travel suppliers on requirements of the UK and Ireland market place.
* To improve press coverage and media profile of Latin America.
* To organize promotional events on behalf of members
* To seek to ensure the competitiveness of Latin America in all sectors of tourism.
The International Ecotourism Society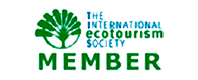 The International Ecotourism Society (TIES)- TIES promotes ecotourism, which is defined as "responsible travel to natural areas that conserves the environment and improves the well-being of local people" by:
* Educating tourists and tourism professionals
* Creating an international network of individuals, institutions and the tourism industry
* Influencing the tourism industry, public institutions and donors to integrate the principles of ecotourism into their operations and policies
Adventure Travel Trade Association

Adventure Travel Trade Association- ATTA Members represent a thriving community of more than 560 responsible, profitable businesses, destinations and media who transform customers and businesses alike into advocates for sustainability and justice worldwide. Our members, spanning six continents and more than 60 countries, include tour operators, destination marketing organizations, tourism boards, specialty travel agents, guides, accommodations, media and service providers. Association Partner ATTA Members featured below, combined, represent thousands of additional adventure tourism enterprises worldwide.
Australian Travel Asociation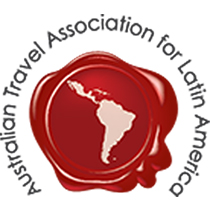 The Australian Travel Association for Latin America (ATALA) brings together Australian wholesalers, Tour Operators, Tourism Boards, Airlines and products (hotels/lodges etc) who a focus on or have a strong interest in Tourism in and to Latin America (South America, Central America, Cuba and Mexico)
PURE Life Experiences is the global marketplace for the high-end experiential travel industry. Together, we are a movement that is transforming the sophisticated traveller.

Luxperience provides the only global business exchange in the Southern Hemisphere, which meaningfully connects experiential and luxury travel products directly to their market within a unique, creative and inspirational setting.