If you are planning to travel to Galapagos Islands or other touristic destinations of Ecuador, 

we recommend you to dedicate at least one day of your itinerary to travel to Cuenca

. Known as 'the Athens of Ecuador', Cuenca is a marvelous city with an amazing architecture, a lot of exotic experiences to enjoy and a fantastic weather.
Cuenca Heritage tourism
The city of the 4 rivers has a lot of churches too, not just for praying, but also for travelers who love Art History and enjoy to merge between past and present. Cuenca is plenty of historical buildings, most of them from the 18th Century, such as the Old Cathedral, the Carmelite Monastery and the santo Domingo Church.
Shopping in Cuenca
Did you know the origin of the famous Panama Hats? Well, let me tell you that they are not from Panama, they are made in Cuenca. One of the best shops to buy the original panama hats is Homero Ortega, where there are a lot of different designs for all styles.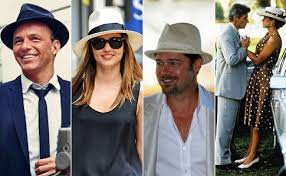 A must see in Cuenca is to meet the skilled women that make these fabulous hats. They are called "Cholitas Cuencanas". They are easily recognizable, as they wear colorful skirts, white blouses, two braids… and obviously the hat!
Bird-watching
Cuenca is surrounded by majestic mountains and a varied flora and fauna to see. One of the best places to visit near Cuenca is the Cajas National Park, an excellent place for bird-watching and other outdoor activities. This park, that provides more than 60% of drinking water for the city. It is located between Cuenca and the coast of Guayaquil, and for this reason there are a lot of different microclimates inside.
Trekking
For those who love nature, or for families that travel with kids, Cuenca offers beautiful natural surroundings, prepared for camping, trekking, kayaking and other interesting options to have fun or to practice sports.
Gastronomy tourism in Cuenca
A great part of ecuadorian culture can be appreciated through its flavors, and Cuenca is not an exception! They have a very rich cuisine, with ecuadorian typical dishes such as "humitas", motes, etc. One of their specialities is pig in a great variety of preparations, like the "cascaritas" or the particular guinea pig called by locals as cuy.
Cuenca is a great city for tourists of all ages, but it is specially attractive for senior travellers who love relax and cultural tourism.
Behind every great trip is an extraordinary DMC, need our help? Contact us here if you are a travel agent or if you want to travel to Ecuador or Peru.