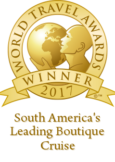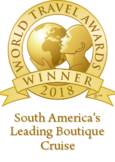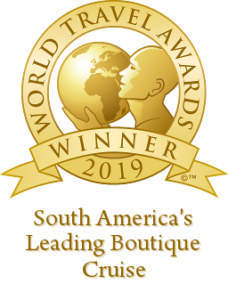 The Galapagos Sea Star Journey was awarded as:
"South America's Leading Boutique Cruise 2017, 2018 & 2019″
by the World Travel Awards
Travel Industry Awards, Memberships & Certifications

Associate member of the United States Tour Operators Association USTOA
Latin Trails is an Associate Member of the United States Tour Operators Association. However, Latin Trails is not participant in the USTOA $1 Millon Travelers' Assistance Program and is not held by USTOA to certain other standards required of Active Members"

Latin American Travel Association LATA
Aims and Objectives of LATA- LATA is a non profit organization with committee members working on a voluntary basis. In fact, we try to get new ideas, energy and assistance from all LATA members
Improving public awareness of Latin America as a tourism destination.
Stimulating the growth of travel to Latin America.
Promoting travel industry professionalism and skill through education and training.
Bringing together representatives of the Latin American Travel Association at regular intervals in order to develop a closer working relationship and create a better understanding of travel matters relating to Latin America.
Geeting information and advise Latin American travel suppliers on requirements of the UK and Ireland market place.
Improving press coverage and media profile of Latin America.
Organizing promotional events on behalf of members
Seeking to ensure the competitiveness of Latin America in all sectors of tourism.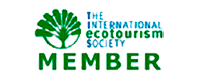 The International Ecotourism Society
The International Ecotourism Society (TIES)- TIES promotes ecotourism. In effect, it is defined as "responsible travel to natural areas that conserves the environment and improves the well-being of local people" by:
Educating tourists and tourism professionals
Creating an international network of individuals, institutions and the tourism industry
Influencing the tourism industry, public institutions, as well as donors to integrate the principles of ecotourism into their operations and policies

Adventure Travel Trade Association
Adventure Travel Trade Association- ATTA Members represent a thriving community of more than 560 responsible, profitable businesses, destinations and media who transform customers and businesses alike into advocates for sustainability and justice worldwide. The members, spanning six continents and more than 60 countries, include tour operators, destination marketing organizations, tourism boards, specialty travel agents, guides, accommodations, media and service providers. Accordingly, Association Partner ATTA Members, combined, represent thousands of additional adventure tourism enterprises worldwide.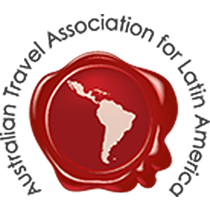 Australian Travel Asociation
The Australian Travel Association for Latin America (ATALA) brings together Australian wholesalers, Tour Operators, Tourism Boards, Airlines and products (hotels/lodges etc) who a focus on or have a strong interest in Tourism in and to Latin America (South America, Central America, Cuba and Mexico)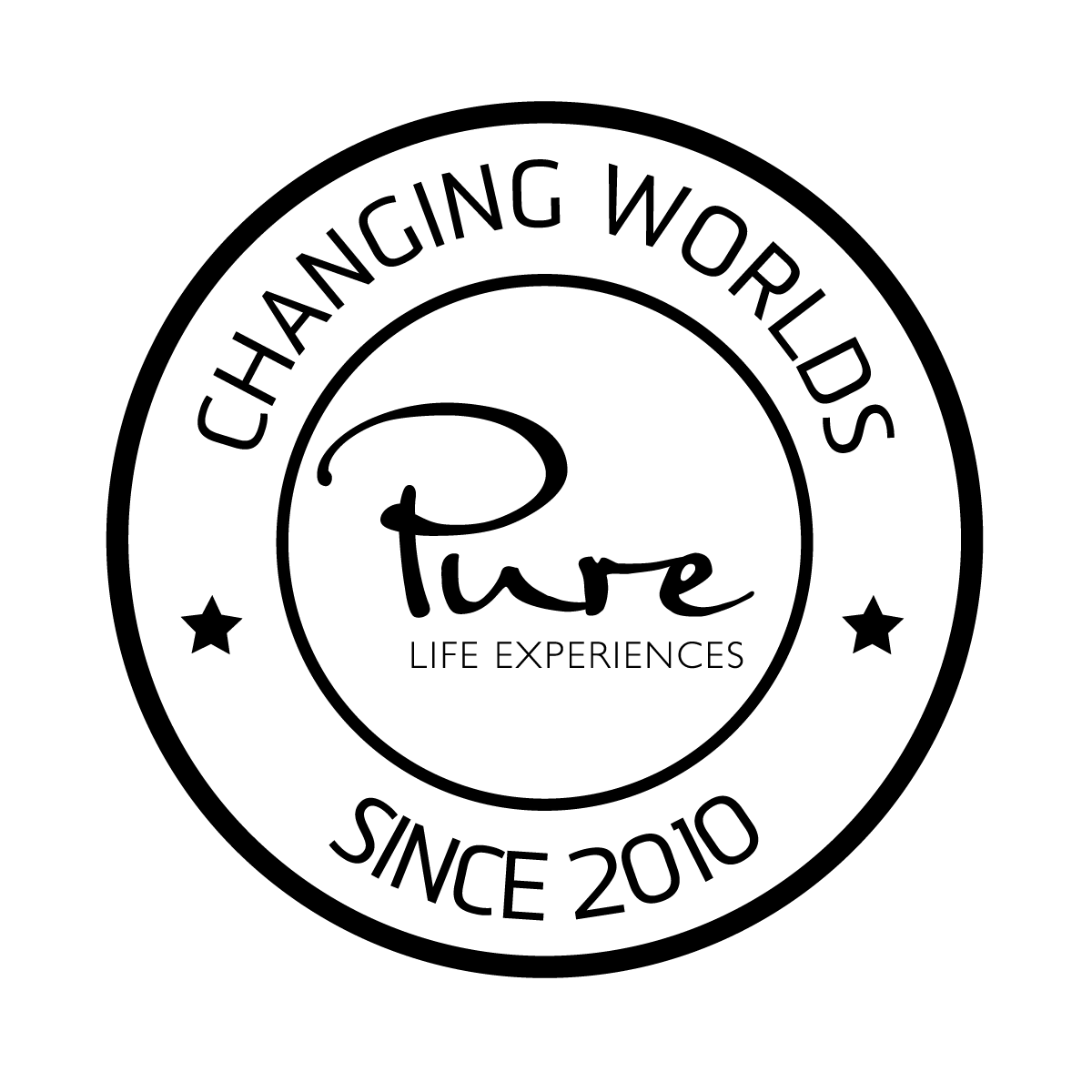 Pure Life Experiences
PURE Life Experiences is the global marketplace for the high-end experiential travel industry. Together, we are a movement that is transforming the sophisticated traveller.

Luxperience
Luxperience provides the only global business exchange in the Southern Hemisphere. Hence, it meaningfully connects experiential and luxury travel products directly to their market within a unique, creative and inspirational setting.

Traveler Made
Traveller Made is a network community of travel designers dedicated to providing unique and exclusive bespoke journeys to travellers looking for different and original experiences, requiring skilled and knowledgeable advisors who are committed to fully servicing their clients.
Awards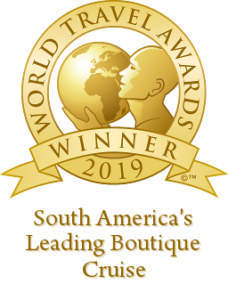 World Travel Awards Winner 2019
Thanks to your support, for the third consecutive year we won the World Travel Awards as "South American Leading Cruise". We continue working to offer you the best product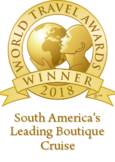 World Travel Awards Winner 2018
For the second consecutive year, the Galapagos Sea Star Journey won the price as "Southamerican Leading Boutique Yacht" by the World Travel Awards. The event was in Guayaquil on September 15, 2018. Thank you for your votes!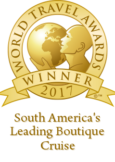 World Travel Awards Winner 2017
The Galapagos Sea Star Journey, Latin Trails´ flagship yacht, was awarded last September 09, 2017, in the Riviera Maya as the South America´s Leading Boutique Cruise 2017 by the World Travel Award.
This award is the result of many years of effort, improvements, innovation, and quality of service. Always supported by a welcoming and dedicated local crew on board. Check our more information in our blog post.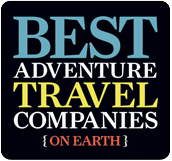 National Geografic
National Geographic Adventure, one of the world's most respected adventure travel magazines rated the top adventure tour operators and has included Latin Trails as one of the best adventure tour operators world wide. It's a great honor to our business and other companies affiliated with us. In fact, we welcome you to visit adventure.nationalgeographic.com and view our profile, rate us, and leave feedback for other travelers trying to decide which tour operate to contact. Thus, you can find us under Best Adventure Travel Companies in the category of Adventure Cruises. We hope to hear from you soon.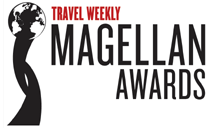 Travel Weekly Magellan Awards
Latin Trails won in the 2013 Magellan Awards Gold Winners program honoring a broad range of industry segments including Hotels and Resorts, Travel Destinations, Cruise Lines, Online Travel Services, Airlines and Airports, Travel Agents and Agencies, Tour Operators and Car Rental Companies. In essence, the Magellan is the award to win if you are in the business of travel.
Certification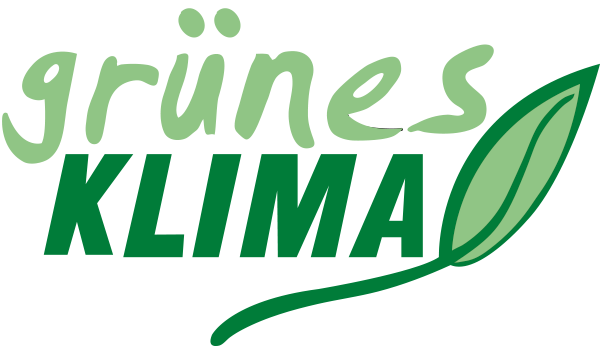 Grünes Klima
Latin Trails recently received the Grünes Klima certification for investing in the reduction of 220 tons of CO2 by funding the reforestation of 0.5 hectares at the Caazapa community in Paraguay.
Grünes Klima is a private organization initiated in 2006 by Miller Reisen in Germany. The aim of this initiative is to contribute to the climate protection reducing the carbon footprint. At the same time, Grünes Klima is making accessible to others the contribution and active participation against of climate change. Check out the certificate, click here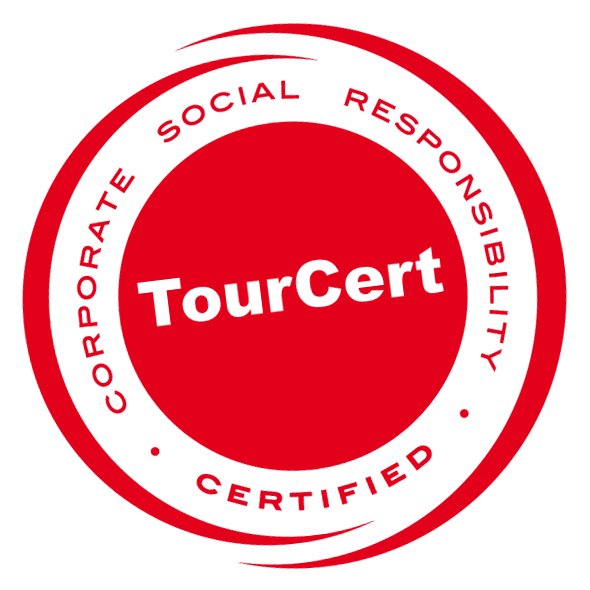 TourCert CSR
TourCert is a German consultancy company worldwide recognized. It is a specialist in evaluating quality, environment and social responsibility, sustainability, and the continued improvement process. After a long audit process, TourCert certifies the companies as a Corporate Social Responsible. The main keys to consider are the constant improvement of process, products, and services. Thus, of TourCert is certify the quality and secure services to worldwide travelers.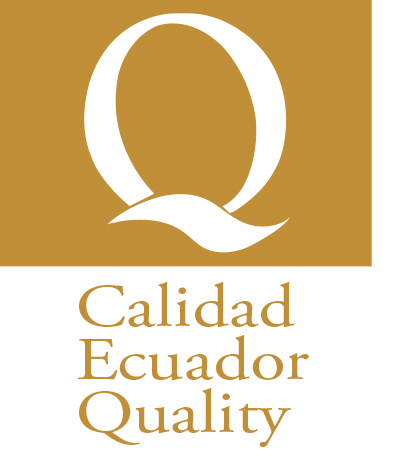 Calidad Ecuador Quality
Latin Trails is an Associate Member of the United States Tour Operators Association. However, Latin Trails is not participant in the USTOA $1 Millon Travelers' Assistance Program and is not held by USTOA to certain other standards required of Active Members"