Ecuador, a wonderful destination
Ecuador, a wonderful destination
Ecuador is a thrill to visit in every sense of the word. As someone who has spent up to three weeks in the nation, and traveled from Loja to Quito (one of the most attractive capital cities in South America), I am here to reveal why you should get your pen and write down Ecuador as your next, must-visit destination.

10 Interesting Facts about Ecuador you can't Miss
If you need more excuses to pay Ecuador a visit, here are ten reasons you should head to this astounding South American country.
1. Biodiversity
Ecuador is the number one, most diverse nation per square mile in the world. Even better, Ecuador boasts more than 50 distinct ecosystems; several of which are regarded to as Biodiversity Hotspots by conservation International
2. The Galapagos
The Galapagos, by themselves, should be on the itinerary of every wildlife enthusiast.
Located a thousand kilometers off the Ecuadorian coasts, this hard to beat paradise is home to lots of endemic species: from the colorful marine iguana to the prehistoric-looking giant tortoises that like to swim alongside the island's seal population.
It was bizarre marine creatures such as these that allowed Charles Darwin to come up to develop his renowned theory of evolution in 1935.
3. The different Land of Contrasts
This nation is made up of four different regions, including, the Galapagos Island, the Andes, the Amazon, and the Coasts. Each of these regions boasts its own relief, climate, flora, fauna, and culture.
This implies that in just one trip to the mesmerizing nation, you will be allowed to dive with a sea lion, climb to the top of a snow-covered mountain, rest on the beach, and sail in a canoe through the rivers in the Amazon Jungle.
Wouldn't want to miss that, would you?
4. Otavalo Market
Surrounded by soaring Andean Peaks, Otavalo is home of one of the largest indigenous markets in South America. It is well known for its weaved textiles.
In the renowned market (which takes place each Saturday), more than a third of Otavalo is handed over to stalls where you can acquire colorful rugs, hats, ponchos and also sample the local food.
5. White land beaches
Who wouldn't want to visit a nation boasting many beaches a few hours from the main cities? That's precisely what this country has to offer. In the Pacific coast of Ecuador, the weather is warm and nice the most of the time, and you can swim or surf in its waters. Also, here I tried the best gastronomy of the country: ceviches, encocados and the unique bolones de verde. They are simply the best
6. Great weather
Ecuador boasts a very enticing climate throughout the year. There is no wrong time to visit this great nation. The geographic location of Ecuador in the globe allows for varied and pleasant temperatures throughout the year.
7. Yasuni National Park
While in Ecuador, you are within touching distance of pristine Amazon rainforest; where you will find the most biologically diverse part of the planet with millions of species of insects, amphibians, birds, and mammals.
Most importantly, this national park is home of indigenous groups that continue practicing ancestral traditions. Some of them have built lodges to receive tourists in places that respect nature. Spending more than a second in one of these eco-lodges is a genuinely magical experience.
8. It is a small nation
As the saying goes, the best colognes come in the smallest packages; and this saying applies perfectly to Ecuador. Given this nation is equal to the size of the state of Nevada, you will undoubtedly find it easy to explore all the diversity of the nation within a short time.
With most nations, the main tourist attractions are scattered, so you are required to carefully plan your excursion in order to visit all destinations. This is not the case for Ecuador. All key attractions in Ecuador are in close proximity to each other.
9. Cultural Diversity.
Fauna and Flora are not the only things that are diverse in Ecuador.
If you like hanging out with people from different cultural backgrounds, then it's your lucky day because Ecuador is a very culturally diverse nation. An estimated 65% of the population is "mestiza" (which is a mixture of Spaniards and Indians), 25% are native individuals, and the remaining 10% is comprised of people from other ethnic groups including, but not limited to, people with African ascendants.
There are 15 native groups recognized in Ecuador who speak eleven different languages. These clusters vary depending on the geographical location. However, the main language in Ecuador is Spanish.
10. Friendly people
Last, but by no means the least, Ecuadorian are exceptionally friendly. I have never met more honest, warm, and service-oriented individuals in my life. When you visit the nation, look forward to being treated like a guest of honor, rather than a tourist.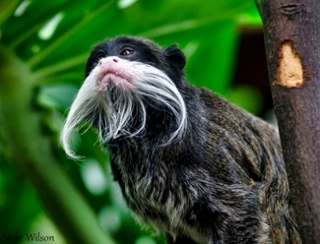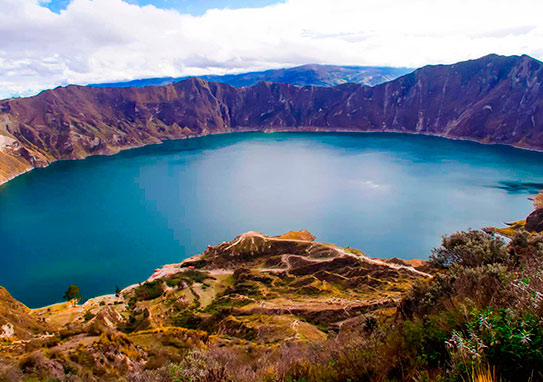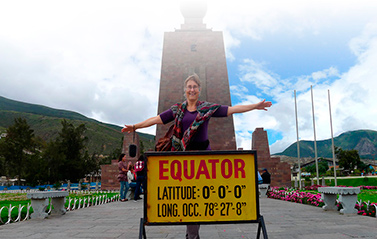 Are you thinking about traveling to Galapagos & Ecuador
Let us know your budget, and we can build a tailor-made tour for you.
Talking about the weather in Ecuador
I do not know why most people think Ecuador is a hot nation throughout the year; because nothing is further from the truth. In fact, there is no summer in this nation.
Generally speaking, Ecuador experiences only two different seasons each year; a dry season, and a wet season: but these seasons vary across the nation depending on the altitude. Crowds and number of visitors do not necessarily correspond with the change in seasons, either, because most tourists tend to pay Ecuador a visit during North American and European school holidays.
Here is a detailed breakdown of the weather.
January to May
This is generally the wettest, coolest time of the year in most regions of Ecuador. It is also the time of the year when the ocean waters around the Galapagos Islands and off the coast are at their warmest and calmest.
The Amazon forest is unusually wet during this time of the year, so you will notice that some roads through the jungle can be blocked because some parts of the forest experience flooding.
June to September
Precipitation dries up in Ecuador amidst these months, making them the warmest and driest season in most parts of the nations. Furthermore, Ecuador tends to get relatively overcrowded from June to September due to the fact this period overlaps with the summer vacation in North America and Europe and also comes with clear blue skies.
Note though. Prices for accommodating and flights also tend to hike during this time of the year because of the increase in tourist demands.
October to December
The last months of the year in the nation see several national holidays, and the waters around Galapagos island start to calm down from October. These two factors mainly contribute to Ecuador's popularity among tourists from October to December.
If you contemplate on visiting the nation during these months, I recommend you make all your bookings well in advance to ensure you take advantage of the lowest prices and availability on hotels and tours.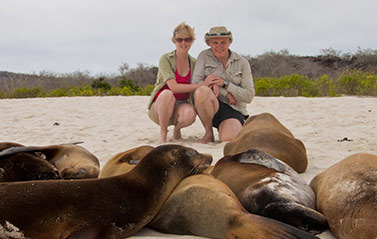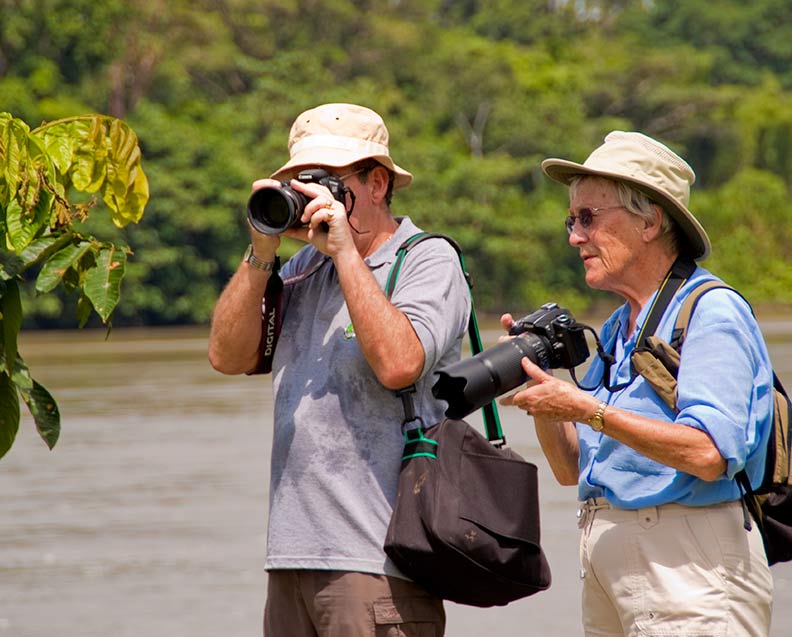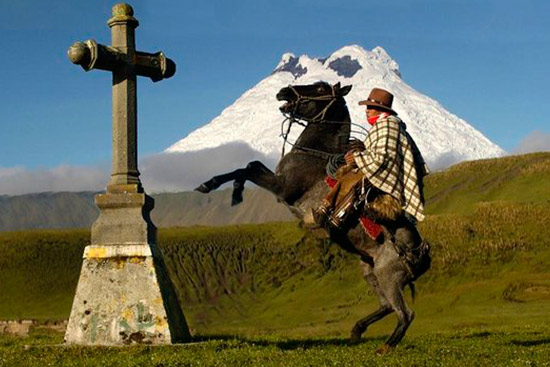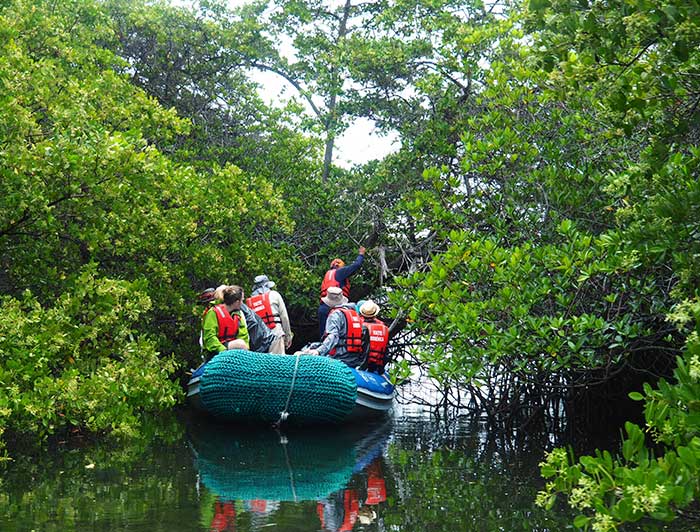 A treasure of Ecuador: The Chocolates
For starters, let us talk about the nation's different kinds of chocolates boasting a wide range of textures, flavors, and aromas.
The question of whether Ecuador is home to the world's best chocolate has been subject of controversy for lots of years now. Even though we'll never really know whether the nation's chocolate is the best, one thing is for sure, chocolate in Ecuador is manufactured using a special and unique kind of Cocoa Bean: The Arriba Cacao.
The Arriba Cacao is a highly coveted cocoa bean used to make the finest dark chocolate. Better yet, this kind of bean only grows successfully on Ecuadorian soil, and its trademark is its Fine Aroma.
Do you know what percentage of the world's cacao is labeled as Fine Aroma? Just 5%.
With that said, do not just take my word for it.
Have you ever heard of the International Chocolate Awards that have been taking place since 2012? With augmenting popularity, these Chocolate awards are in place to represent the best products out there in the realm of chocolates. To receive one (let alone two) of the award's prestigious recognition is no easy feat.
With these awards in mind, the best Ecuadorian chocolate brand, Pacari, managed to win the World Gold Award during the event's first year and has been winning the same award every year after that. In the year 2014, Pacari won 14 awards, beating France, Switzerland, United Kingdom, Denmark, and Germany.