A paradise to be discovered, the Galapagos Islands, a World Heritage Site, is one of the most biodiverse places on the planet. Located a few kilometers off the coast of Ecuador, it is the place that inspired Darwin's Theory of the Origin of Species. Its oldest islands San Cristobal, Espanola, Santa Maria, Santa Cruz are located to the southeast.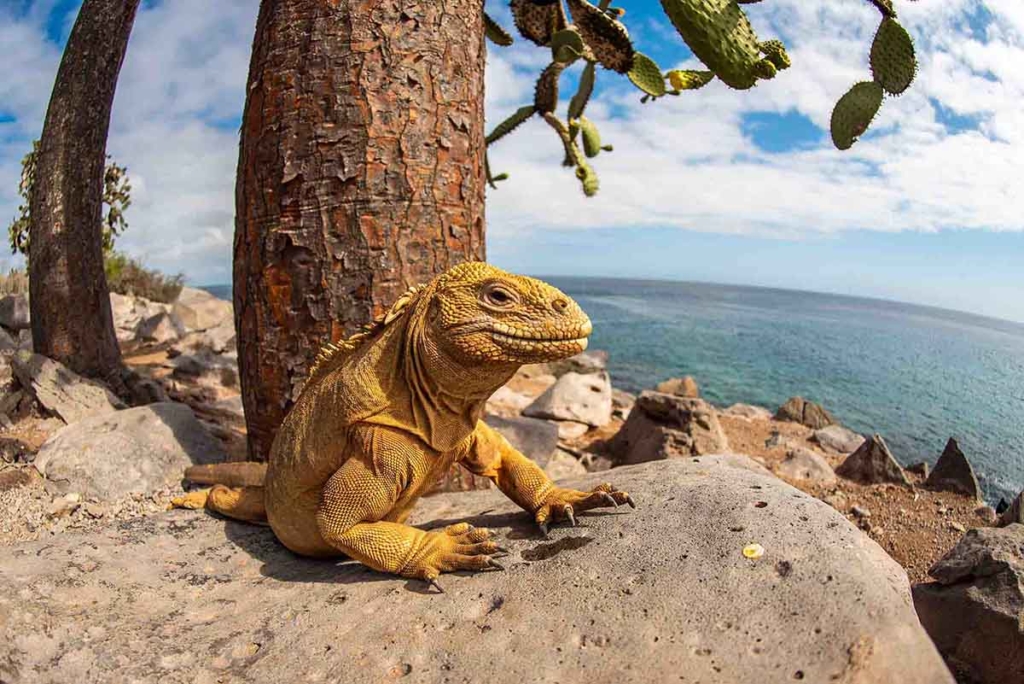 Among the thousands of specimens of terrestrial fauna to observe are the giant tortoises, whose most recognized specimen inspired a Steven Spielberg movie. But there is also a turtle named Diego who saved the entire Chelonoidis hoodensis species, which today is found on Española Island. There are also animals with a prehistoric appearance that defies the boundaries of land and sea, as it is the only place in the world where you can observe marine iguanas.
You can also find species that cannot be found in other places of the Archipelago, such as the Española Mockingbird (Nesomimus macdonaldi). At different points you can observe sea lions or species of sea turtles, and those who wish to observe more of the marine life can snorkel next to rock formations. For those adventurous people who like new experiences and like to dive to the seabed, they can practice scuba diving in different sites.
Those who like land activities, can enjoy beautiful white sand beaches, or enjoy counterpoints on cliffs where the force of the sea that hits the water rises up to 25 meters. They can also observe dormant volcanoes, walk along trails with vegetation that changes as you go along them, as well as the enjoyment of watching seabirds such as boobies and albatrosses. All these landscapes coexist with one of the largest settlements in Galapagos in the town of Puerto Ayora.
On Floreana Island you can observe colorful pink flamingos, while nature lovers between the months of December to January will find nesting sea turtles and also on the island there is a small population of Galapagos penguins. While aboard a boat you can observe the Devil's Crown, reach exclusive snorkeling sites, observe white tip sharks and coral formations.
The visual spectacle that Galapagos offers, as well as its fascinating activities are enjoyed to a great extent aboard a boat. One of the ships that will take travelers through all these wonders with the utmost luxury and comfort is the Galapagos Seaman Journey Cruise. Here they will explore the oldest islands of the archipelago, observe the unique flora and fauna of Galapagos and emblematic sites.