Tours por Ecuador
Latin Trails has been taking delighted travelers to Ecuador for over 20 years. Browse the below tour packages to see the best of Ecuador. Extend your trip to mainland Ecuador with a trip to the Galapagos Islands.
Tour Ecuador 360°
20 días - 19 noches
Región: Andes, Costa Pacífica, Amazonas y Galápagos
Este programa es una excelente manera de explorar profundamente el Ecuador. Visite los Andes, el Amazonas, la Costa y las Islas Galápagos. Estas cuatro regiones ofrecen miles de plantas y animales endémicos. Estamos seguros de que se sorprenderá con su diversidad.
Un viaje inolvidable
Un viaje inolvidable En Galápagos, los animales tienen un [...]
Tour la Joya de los Andes
10 días – 9 noches
Región: Andes
Los Andes es una región llena de tradiciones, cultura, idiomas e historia. Pero también, tiene lugares únicos y hermosos para explorar. Uno de los favoritos, son los mercados y los imponentes volcanes activos.
Galápagos y los Andes
7 días – 6 noches
Si viaja a Ecuador, debe visitar los Andes, una tierra mágica llena de cultura, gastronomía y naturaleza asombrosa. En tu aventura a Galápagos, visita también los Andes, te va a encantar!
Tour lo mejor de Ecuador
Tour lo mejor de Ecuador 7 días – 6 [...]
Tour de Adrenalina Extrema
7 días – 6 noches
Región: Andes
¿Por qué no viajar a un lugar fuera de lo común, conduciendo rutas desafiantes que sacan lo mejor de ti? En siete días puedes vivir la mejor experiencia de aventura en los Andes ecuatorianos, mientras conoces más de la cultura, y tradiciones de los pueblos cercanos.
Tour de Platación de Rosas
7 días – 6 noches
Si viaja a Ecuador, debe visitar los Andes, una tierra mágica llena de cultura, gastronomía y naturaleza asombrosa. En tu aventura a Galápagos, visita también los Andes, te va a encantar!
Tour de Aventura en Ecuador
16 días – 15 noches
Región: Andes
Ecuador es reconocido como un destino de aventura, y esta es la oportunidad de ser parte de él. Disfruta de este tour de 16 días que recorre la región Andina de una manera diferente. No te pierdas esta aventura
Tour Andes y Amazonas
14 días – 13 noches
Regiones: Andes y Amazonia
La Región de los Andes es sin duda una de las culturas y tradiciones más diversas del Ecuador. Por otro lado, la Región Amazónica es una de las áreas con mayor biodiversidad a nivel mundial. Sin lugar a dudas, combinar ambas regiones es una excelente manera de experimentar y vivir el Ecuador.
More information?
Latin Trails is a complete destination management company for Ecuador and Peru. We organize custom trips and fixed departures using our own Galapagos yachts and hotels visiting the best of both Ecuador and Peru, so fill out the form to the right for expert help planning your trip today.
Ecuador, la tierra de la aventura
Ecuador es un país pequeño con una increíble diversidad de culturas, ecosistemas, vida silvestre, climas y paisajes que se extienden desde las remotas Islas Galápagos hasta el Océano Pacífico, las Montañas de los Andes y la selva amazónica.
Tours por Ecuador
Si desea viajar a Ecuador, tendrá muchas opciones para visitar, y muchos lugares para descubrir. Nuestra experiencia nos ayuda a diseñar a medida el tour ideal de Ecuador de acuerdo con su presupuesto preciso, horario e intereses. Contáctenos y permítanos aconsejarle sobre los mejores tours en Ecuador para sus vacaciones de acuerdo a su tiempo y presupuesto.
Lo más destacado de Ecuador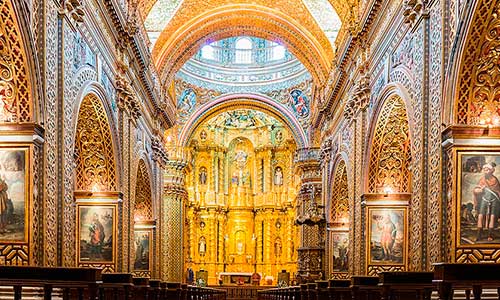 Quito:
The "Light of America", was declared by UNESCO a World Cultural Heritage in 1978. In effect, it is one of the most beautiful capital cities in Latin America. Quito is surrounded by the Spanish architecture, for that reason, it has baroque and neo-gothic style churches. The downtown uncovers the history of the Incas and the Spaniards. The "canelazo" is a traditional beverage drunk in special indigenous ceremonies and parades; in fact, it is prepared using cinnamon and "puntas".
Although there are some important viewpoints in the city, Teleferico is the best place to have a panoramic view. It'll show the visitants how the metropolis evolved during the last century.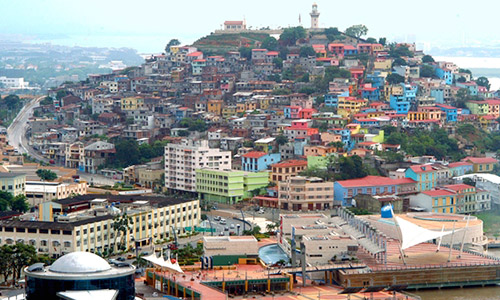 Guayaquil:
The "Pearl of the Pacific" is the largest and most populous city. Therefore, you can't miss a visit to the Malecón 2000 and the traditional "Las Peñas" neighborhood. The astonishing beaches will allow you to relax. In fact, this metropolis is a treasure where the conquistadors Simón Bolívar and José de San Martín signed several pacts. Furthermore, the food and the traditional "ceviche" (shrimp cocktail) will delight all the visitants.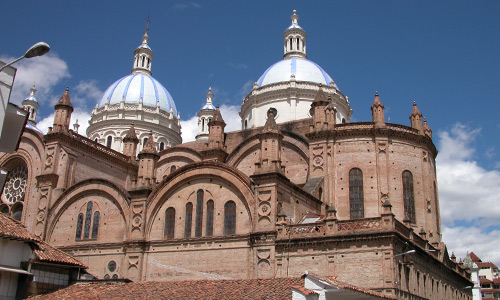 Cuenca:
The "Athens of Ecuador" is a World Cultural Heritage which exhibits the Spanish and French architecture.
Also, the Cajas National Park is a few miles away and will allow the tourist to take part in different activities such as hiking, fishing, bird-watching, viewing flora and fauna.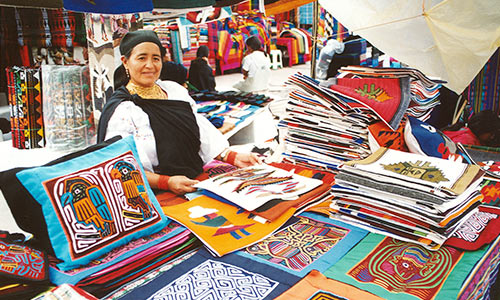 Otavalo:
This traditional city offers the visitant the opportunity to contemplate the indigenous traditions as well as their textile ability. In fact, the indigenous markets are famous as their offer autochthonous art. Interaction with this amazing culture is essential to enjoy the folklore and their art. After all, Otavalo has the world's biggest indigenous market.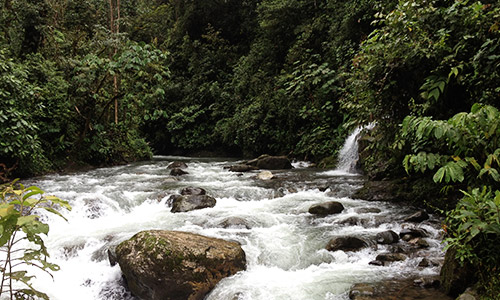 Mindo:
A few kilometers away from Quito, there are Mindo and Bellavista, two cloud forests. First, you can fin toucans, parrots and exotic species of birds. Second, you can enjoy canopying and kayaking to level up the adrenaline while enjoying the waterfalls and nature. In a word, a great option to visit.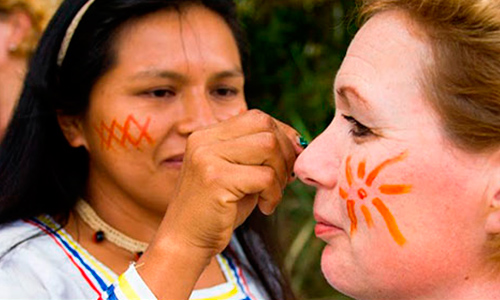 The Amazon:
The Ecuadorian Amazon is a biodiversity hotspot. The principal attraction of the hilly forest is, of course, the trees like the timber trees, some soaring higher than 46 m. The Amazon Rainforest supports over 600 species of fish and more than 250 species of amphibians and reptiles like the famous wart snake, caimans, and tree frogs. Important to realize, the Amazon is home of ancient tribes like the Shuar, Huaoranis, Cofani and Secoya; indeed, they reside in the forest maintaining their cultures and traditions intact even after colonization.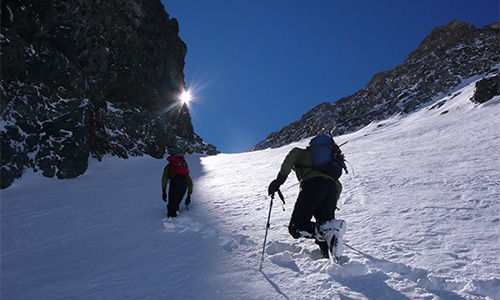 Andes:
The Ecuadorian Highlands can be toured in a train journey to visit the 'Avenue of Volcanoes'. The Ecuadorian Andes mountain range contains volcanoes like, Cotopaxi, the tallest active volcano, and Chimborazo which is the farthest point from the center of the Earth. Also, the Devil's Nose Train Ride is very popular and essential to enjoy this 'avenue'.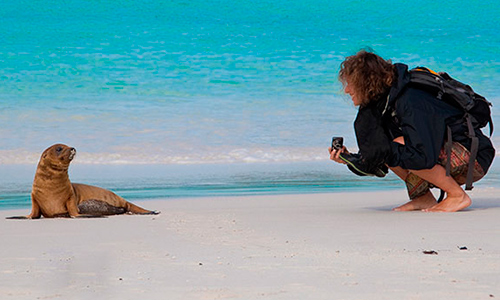 Galapagos Islands:
Ecuador's richest treasure is located on the Archipelago of Colon. Thus, Charles Darwin based all his research on these magical volcanic islands. In fact, the origin of the species and the Theory of Evolution was inspired by the numerous finches and unique species in the world. The majesty of the Galapagos tortoises is revealed as soon as you enter their territory. The beauty of the iguanas and flamingos can be contemplated.
¿Ready to travel? Contact us!, we would love to share this adventure with you