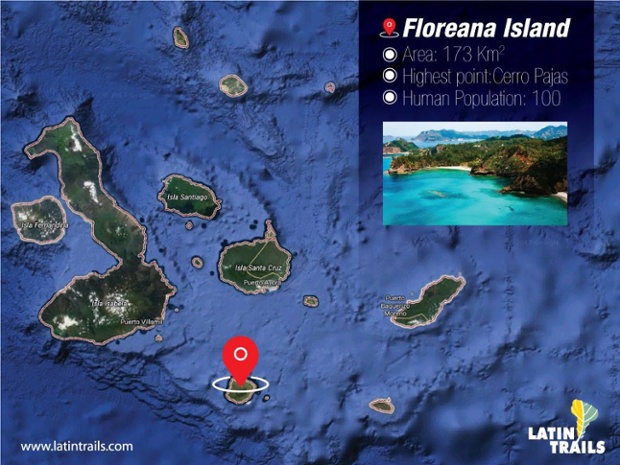 Your trip to Floreana Island
Among the different islands of the famous Ecuadorian Archipelago, we can find Floreana Island. It is one of the marvelous jewels that can be visited in Galapagos.
It was first called Charles Island, and then Santa Maria Island, until the Ecuadorian government of Juan José Flores changed it to Floreana. This exotic and natural island is perfect to practice snorkel and diving, and to see the beautiful flamingos that live there.
WHAT TO SEE & DO
The island is small, with less than 200 people living there, who are mainly dedicated to farming.
The main attraction is Post Office Bay, the first post office of the Archipelago, that was established there in 1793 by whalers. The first resident of the Enchanted Islands that we know from History lived in this historic place.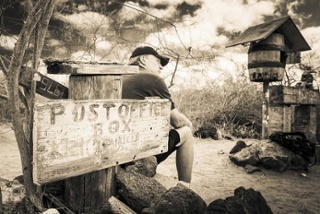 Devil's Crown is an eroded volcanic crater, perfect for those who love marine wildlife. There is a paradise of beauty inside it, where travelers can access snorkelling and enjoy the company of sharks, corals, tropical fishes and countless types of marine life.
Cormorant Point is another highland to visit in Floreana, where travelers can find the best flamingo lagoon in the Galapagos. The site is located between two lava cones, that give the area special atmosphere.
In case you stay during the night and with time to organize it, you can also go to Asilo de la Paz, a hill 450 meters high with beautiful views, like the cave of pirates and the freshwater spring. A nearby corral contains various giant tortoises that are worth to be visited. Cerro Alieri is specially interesting for plants lovers, as there are more than 48 different species of them to enjoy there.
WHERE TO EAT, DRINK AND SLEEP
The island is very small and the population is low, and for this reason visitors normally stay for hours. As it is not massified by tourism, there are no so much places to stay or to eat. Wittmer family are the owners of a small hotel and restaurant, and another option to stay is Floreana Lava Lodge.
For those who prefer something more comfortable to stay, most tourists do a day tour from Santa Cruz Island, or visit the island by cruising. If you want all the services and comfort of an expedition yacht, we have the exclusive Petrel Catamaran and also the Galapagos Seaman Journey.
CONSERVATION CHALLENGES
Floreana Island is specially needed of our protection, as it has been more altered than the rest of them, specially by humans and goats. For this reason, there are many conservation efforts for educating inhabitants and tourists in sustainable methods.
Blue-footed boobies, penguins, sea lions, flamingos, marine tortoises, sharks, Darwin's finches, mimosas, mangroves… all these species that can be found today in Floreana need special protection, and ecotourism is the best way to guarantee their conservancy.
ITINERARIES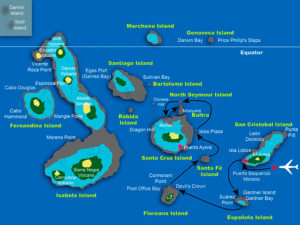 If you want to see Floreana Island on board of the Galapagos Seaman Journey, the "A" Itinerary includes this visit. On day 3 of the tour, our exclusive yacht goes to Punta Cormorant in the morning, and to Post Office Bay during the afternoon. There are also two itineraries with the Galapagos Seaman Journey that stop in Floreana Island.