For many travelers, the Galapagos Islands are a trip of a lifetime that has been written on their bucket list. Nonetheless, just a few people can afford to travel to the Enchanted Islands. Why? Because it is an expensive destination, but it worth it! Hence, how much does it cost to travel to the Galapagos Islands?
The question to that question may depend on the experiences, services, tours, and way to travel around the archipelago. But in this text, we expect to give travelers an overview of the costs of some of the services and tours.
Fees & Entrances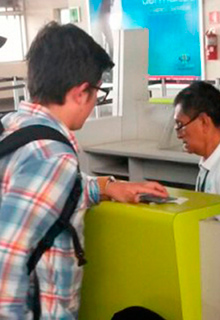 It is very important to mention that the costs of goods, foods, and services in the Galapagos Islands are approx. 2,5 times more than Ecuador mainland. Why? Because almost everything in the archipelago has to be imported from the mainland and the surcharge of transportation and fees has to be transferred to the consumer. Remember that the production of fresh food is limited, not only for the harsh conditions in the islands but also for National Park restrictions.
Travelers can travel to Galapagos only by airplane, and the flights as foreign travelers cost approximately $500 – $550 p/pers in economy class. Three airlines fly to Galapagos, and there are Avianca, Latam Airlines, and Tame airlines.
Foreigners have to pay the Galapagos National park fee in cash ($100 p/adult and $50 p/child) as well as the Transit Control Card at Guayaquil or Quito´s airport ($20 p/pers)
Cruising Prices
There are many cruise options in Galapagos. The price varies depending on the number of days onboard and the category of the boat starting from $2.529 p/pers for a four days cruise.
At Latin Trails, there are two options for people looking for comfort, exclusivity, and convenient itineraries.
Galapagos Sea Star Journey is a boutique yacht that accommodates 16 guests aboard.
This award-winning yacht offers three itineraries from 5 to 6 days.
6 days – 5 nights cruising the Eastern and Central Islands (Itinerary A)
5 days – 4 nights cruising the Central and Northern Island (Itinerary B)
6 days – 5 nights cruising the Western Islands (Itinerary C)
Galapagos Seaman Journey is a first-class catamaran for 16 passengers too.
This first-class catamaran has four main and convenient itineraries:
There are also other cruise options for lower budgets that can be requested by Latin Trails´ travel assessors
If you have some doubts about what is the best itinerary in Galapagos, you should read this post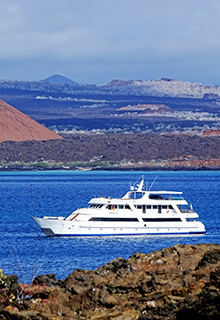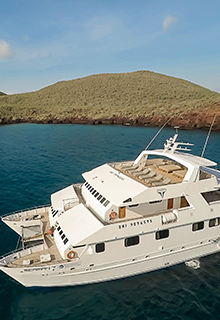 How much does it cost to Travel to the
Galapagos Islands?
We tailor-made your package according to your needs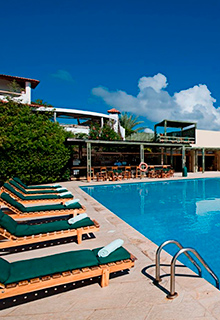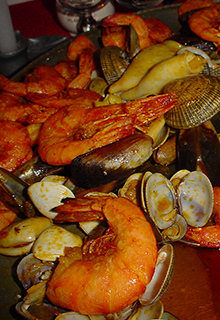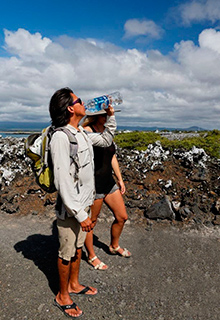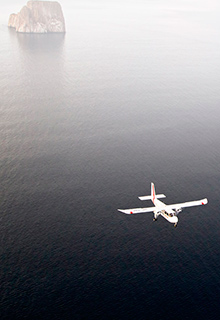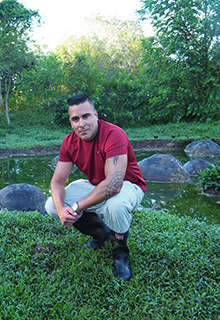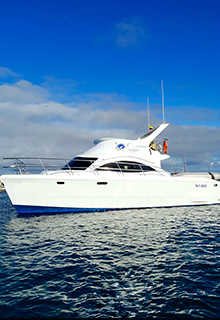 Land Tours – Galapagos Island Hopping
Many Island Hopping packages can be adapted to different budgets and needs. Thus, some of the services and the approx. costs to have into consideration are:
Lodging
First-class hotels in Puerto Ayora (Santa Cruz), San Cristobal, and Isabela may cost approx. $450-$650
Tourist Superior class hotels are available in all the Galapagos inhabited islands from $160 p/night in a twin room, including breakfast for two people.
Meals
Breakfast: Most of the hotels include breakfast; but, in the case, the traveler wants to take a breakfast in town the approximate cost goes from $10 or more p/pers in a local restaurant.
Lunch: Most of the time are included in daily tours excursions, but in the case of a free day in the island it is possible to lunch in some of the local restaurants. The options are:

Executive Local Menu: Includes soup, main dish, and a small dessert for approx. $7-$10 p/pers without beverages.
Restaurants A La Carte: Main course dishes starts from $15, and the price may increase depending on if it is added an entrance or a dessert.

Dinner: It may vary depending on guest´s taste, type of restaurant, and type of dishes chosen.

Street Market Restaurants (Puerto Ayora): it is a street near to the dock that it is set up every day at night offering a variety of local food. The main dish here may round $15-$20. If the option that traveler chooses is a lobster or a fresh fish the price may increase to $25-$30 depending on the size of the piece chosen.
Restaurant: The price of a meal can be approx. $30 p/pers without including starters and
Hotel´s menus: Most of the hotels with a tourist superior or higher category has their restaurant and dining them it is enjoying not only the meal but also the environment and privacy. The dinner can be more or less $40-$50 p/pers without

Important note: Restaurant services have a surcharge of 12% for VAT and 10% for service, yet it is expected to receive tips.
Beverages
Bottled water: In Galapagos is mandatory to drink bottled water to avoid any stomach disturbance. A 1 lt bottle water cost $2.5.
Soft Drinks: In a restaurant the cost of a coke or a juice it is approx. $5, but if it is purchased in a local shop can cost between $2.5-$3 p/coke.
Alcoholic Beverages: A beer in a restaurant it cost approx. $6-$10, a cocktail round about $10-$15 as well as a glass of wine. In the case of a bottle of wine, depending on the type of wine, it may cost approx. $50-$60 p/bottle.
Transportation
Taxis: There is the most affordable service that travelers can pay within the islands with an average taxi ride cost of $3 in an SUV up to 4 people. For a taxi from/to Puerto Ayora to the highlands, the ride may cost $20-$25.
Inter-islands boat ride: Between islands, it is possible to take a speedboat ride at an average cost of $45-$50 p/pers.

Note: The navigation might be rough depending on the seasonality (rainy/dry) and if it is against the sea current. The average time of the ride is 2-3 hours one way. Santa Cruz is the hub for catching the boat to San Cristobal, Isabela or Floreana.

Inter-island flights: There is only one airline that offers a domestic flight between islands with an average cost of $195 p/pers. The flights are on small aircraft (BN-2 Islander) with an average fly between 25-45 min and depends on the weather condition in the islands.
Daily Excursions
Boat Tours: The average cost per person for daily navigation excursions is $250. At this rate, it is included the snorkeling equipment, lunch, and guide. It is not included any tips or beverages
Land Tours: this type of tours offer a ground journey with a guide to visit some of the interesting sites within the island such as the highlands of the islands, tortoise´s farm, trekking to some of the beaches or volcanos. In this case, the prices may go from $220 p/pers, including lunch, guide, entrances, and transportation.
Do we answer the question of how much does it cost to travel to the Galapagos Islands? If you need further information or are you interested in getting a package price for a Galapagos Trip? Please, don´t hesitate to contact us at travel@latintrails.com.
Check out this free guide about the reasons to choos a small yacht