Mindo is now one of the greatest spots for Adventure & Nature Travelers in Ecuador. Mindo is another small town that within the last few years has become a tourist attraction. Naturalist excursionist and adventurers now include Mindo as a destination in their travel program. Due to its exclusive location in the Ecuadorian cloud forest, local authorities are applying some eco-tourism strategies. The aim is to increase the flow of visitors in this town considered paradise for nature lovers and birdwatchers. But, what is Mindo offering to incoming travelers?

Mindo – Humminbird (Foto by Ecuador Routes)
Nature is the highlight in Mindo
The natural waterfalls located along the cloud forest are without a doubt the main attractions. There are a few waterfalls in the route that vary in their size. However, each one has its unique enchantment. Among them, we can mention some as Nambillo, Sanctuary Waterfall, and La Esperanza. For those who choose to walk or use a bike, it takes about 2:40 minutes approximately to reach the visitors´ spots. The trail is about 4 miles of curves up to the hill from the town, and you will feel in paradise thanks to the melodic sounds of birds. Nambillo has a panoramic view of the forest, and there is you can get a ride on a motor-powered basket called "Tarabita". This cable car takes you to the Sanctuary waterfall.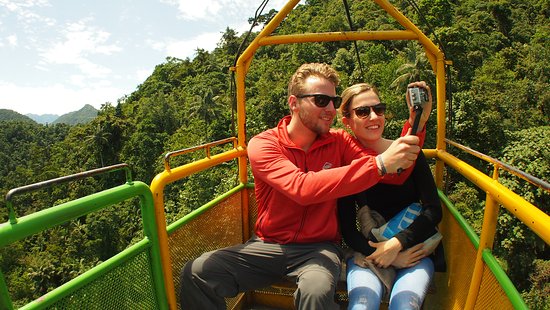 Tarabita (Foto by TripAdvisor)
Passing ahead Nambillo, you will arrive at La Esperanza. In this place, the hiking activity would take about 45 minutes' length. Then, you will reach the biggest waterfall in Mindo with about 100 meters long. On the way to the waterfall, you have to cross over 3 pedestrian wood bridges. The predominant size of the waterfall will impress you. In fact, you will feel the powerful energy of nature itself. Here, you are allowed to swim in a small lake and enjoy the little waterfalls along the river. Mindo offers a solid infrastructure of tourism that includes a variety of lodges, restaurants, and bars. It also has convenience stores, a small park for resting, and places where you can rent accessories for outdoor activities such as Canopy among others. Culinary sensation Among the unusual or even exotic restaurants that you can find in the little town, there is the Bagel & sandwich Shop, where you can get an assortment of bagels and fresh breakfast sandwiches. The restaurant has a fancy look and looks like a restaurant boutique. El Quetzal is another particular restaurant that specializes in chocolate desserts. It also offers an educational tourism program about the elaboration process of the Ecuadorian finest cocoa.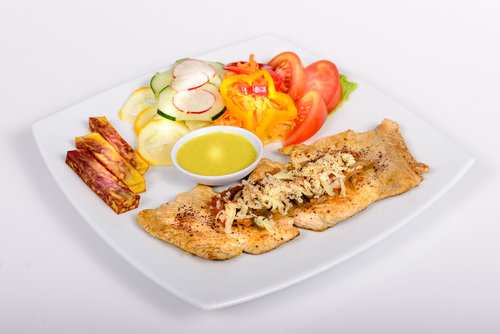 Quetzal de Mindo Restaurant
In this restaurant, you can enjoy a great variety of culinary options such as local and American dishes. At the same time, there are exotic dishes with cocoa as the main ingredient.  Great variety of accommodation There are many lodges operating in Mindo, as well as new ones that are under construction. Each offer varies in rates, category, and the amenities offered by them. For the most part, these lodges include breakfast and have a menu for lunches and dinners, based on Ecuadorian local ingredients. Most of them share a similar style, which resembles the traditional wood huts surrounded by trees and gardens. Outdoor Activities There are two types of outdoor activities available for the visitors and tourists that come at any time of the year. The first one is related to soft adventure activities such as rafting, tubing, mountain biking, canyoning, hiking, trekking, canopy, and horseback riding due to their middle degree of physical skills required.

Mindo Canopying (Photo by Cloud Forest Ecuador)
The second type of outdoor activity is related to the observation of nature and the searching for its creatures such as bird watching and helping, or herpetologist for reptiles and amphibians. As you can see, there are many activities to enjoy in this quiet and still peaceful place called Mindo. Even for the visitor that is passive, a refreshing walk through the small town at any time will make him/her feel delighted in an exotic surrounding of forest and bright colorful birds that stop by at random in the town. Latin Trails is able to give you this experience through a tailor-made itinerary, where you can choose any of the activities available in this little town, or even get a mixture itinerary of both activities, which are highly encouraged by our travel consultants, in order to grasp the best of this marvelous spot in the cloud forest.