Peru is notable for so many things, including some of the most incredible man-made sights in the world! From the Sacred Valley and Machu Picchu, the Inca Trail to the Nazca Lines. Peru is world famous for its stunning ruins of ancient empires.
Machu Picchu is one of the Seven Wonders of the World. It's also an extremely popular tourist destination. Nearly half a million people visit each year. But, if you're looking for a quieter, more remote getaway, Peru is perhaps an even more ideal location.
Peru is one of the most biologically diverse locations in the world, with 90 different microclimates. It boasts the highest lake, the deepest canyon, and the highest sand dunes. The world's largest flying bird, the tallest flowering plant, and of course, the Amazon rainforest are all part of Peru's natural wonders.
From the Amazon rainforest to Lake Titicaca and Colca Canyon. From the sand dunes of Huacachina to the mountains of the Cordillera Blanca and the Ballestas Islands. Peru is teeming with outdoor exploration and places to find yourself surrounded by nature. Latin Trails has developed a unique collection of Peru vacation options, all these can be customized and combined with a cruise in Galapagos or a trip to the Amazon basin, as well as other areas in South America.

Awe-inspiring landscapes, sweeping coastlines, and soaring mountain ranges abound. Combined with dense jungles and incredible rainforests, Peru has remarkably diverse ecosystems. There is no shortage of outdoor adventure here. Connecting with nature couldn't be easier!
River Adventures
The Amazon River begins in Peru, and it's the perfect place to get your feet wet on your adventure. The Amazon river spans 4,000 miles across South America. It is the largest and longest river system in the world. The river can be observed by luxury cruises, riverboats, kayaking, and hiking tours.
Not only is it a beautiful waterway, but the river basin is also home to hundreds of unique animals. If you're lucky, you'll see native creatures. Perhaps you'll see the pink river dolphin, the Amazonian manatee, or the giant river otter. The pink river dolphin and the Amazonian manatee are found only in the Amazon River. Both are considered endangered and protected. The giant river otter is found in only three river systems in South America. It is also on the endangered list.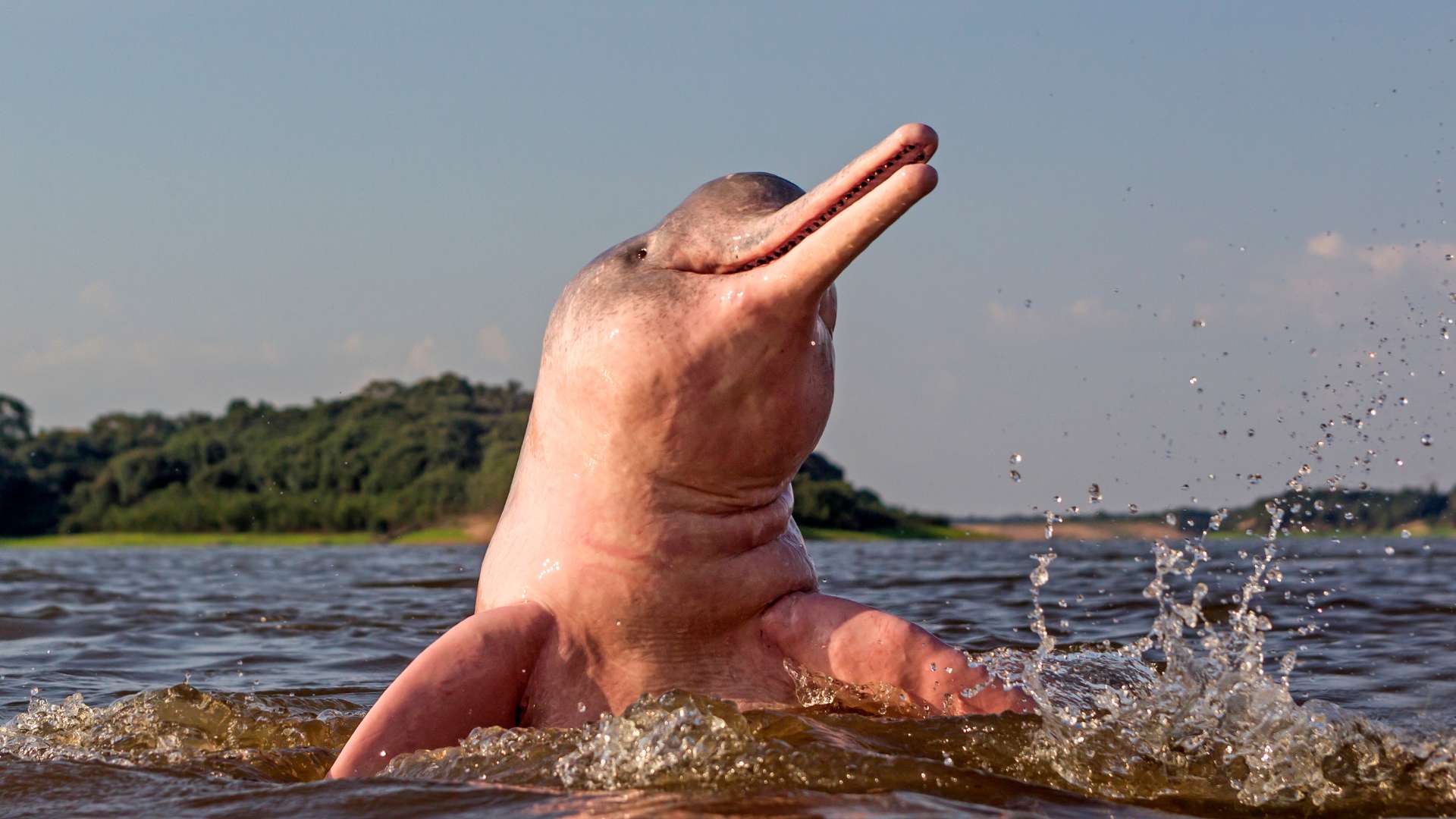 Boat tours are a great way to see the river from all angles. Wildlife and bird watching are spectacular along the river. Animals come to the river daily to drink, swim, and frolic. You may spot a capybara, a jaguar, a giant anteater, a black caiman, or a two-toed sloth! Bring your camera and snap the best wildlife photos of your life!
Need more action? There are abundant fishing opportunities along the Amazon river and the Pacific Coast. There are over 1,000 species of freshwater fish in the Amazon river. If you've ever dreamt of catching a piranha or a butterfly peacock bass, now's your chance! There are also over 1,000 saltwater species unique to the area. 
If fishing isn't your bag, what about kayaking? While it isn't recommended to try the waters of the Amazon alone, many tours and expeditions will get you out on the water safely. A kayak trip is an incredible way to get in touch with nature at the source! There are also tours that offer canoe trips and stand-up paddling adventures.
Being on the water, up close and personal with the river wildlife, is an unforgettable journey. In the quiet of the river and its surroundings, you can be a part of nature without disturbing it. This is the best way to see and experience the elusive animals that many never see. Talk about connecting with nature!
Want the water and the heart-pounding excitement? Whitewater tours get you in the heart of the action. With several rivers offering world-class rapids, Peru has the whitewater experience you're looking for, no matter your skill level. Through these adventures, you'll explore places very few people have ever even dreamt of.
Hiking, Backpacking, and Camping Adventures
If being on the water isn't your thing, try a hiking or backpacking tour. Hiking tours offer vast wildlife viewing through the boundless Amazon wilderness. There are hiking opportunities throughout Peru, limited only by your time, dedication, and skill level. 

The river basin, jungle, and rainforest are home to countless animals you'll find nowhere else. Llamas, alpacas, and several species of monkeys, snakes, possums, bats, and birds! So many beautiful animals to observe all around you.
Prefer the quiet of the mountains instead? There is nowhere more spectacular than the Andean cloud forest! This unique ecosystem is a mystical place where the earth meets the sky. Clouds hover below the tree canopy to envelop you in a misty blanket. Home to thousands of endemic species of birds, insects, mammals, and plants, the biodiversity of the cloud forest is unparalleled.
The cloud forest boasts the highest diversity of plants. More so even than the Amazon rainforest. If you are a budding botanist, intrigued by rare and exotic plants, or amazed by the beauty of captivating flora, the cloud forest should be on your bucket list. Nowhere else will you find the raw, untouched nature that thrives here.
There are many opportunities to connect with nature in the cloud forest. From mountain climbing, hiking adventures, photography excursions, educational retreats, and camping expeditions, the cloud forest is your gateway to a mysterious natural world that few will ever experience.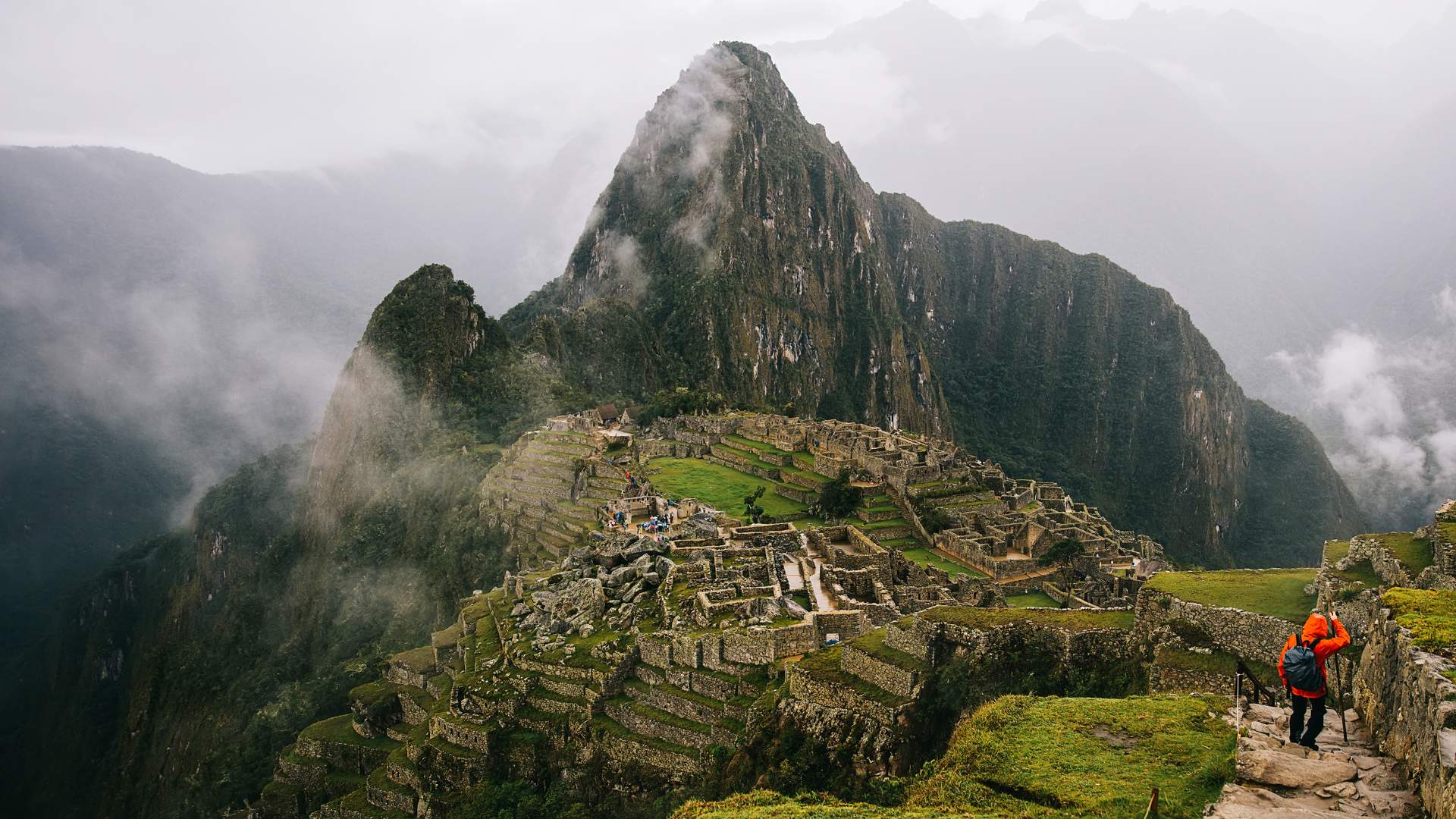 Peru is one of the most popular backpacking destinations in all of South America. With so many ecosystems to choose from, your greatest backpacking trip is within your reach. Depending on your itinerary, you can join a tour or a small group or go it alone. 
A trekking guide is required in some areas, especially major tourist attractions and strenuous hikes, so check before you set out. Many hostels are frequented by other backpackers, so you may never be truly alone.
There are many premier camping destinations in Peru if that's your style. Camping in Peru can be a rewarding and life-changing experience. Camping can be the purest form of recreating. When you're camping, you're closer to nature in more ways than one. You find yourself completely immersed in your surroundings, connected to both the wild of nature and the community of local people.
Beach, Sand, and Surf Adventures
Perhaps the beach is more your speed. You're still in the right place! The Pacific Ocean hugs the western border of Peru for over 1,500 miles (2,414 km). There is definitely no lack of beachcombing here! Nothing gets you closer to nature on the beach than a long stroll along the coast, peeking at tide pools, observing the sea birds, scouring the sand for shells and hidden treasures, and listening to the crash of waves. It's peace and serenity at its finest!
There are quite a few beautiful public beaches waiting for you to relax upon the sandy shores and soak up the sun. If you want to avoid crowds, there are plenty of places where you'll have the entire beach to yourself. 
If you're there to socialize, that's easy, too! The beaches near the coastal towns are exciting places to meet locals and get the scoop on all the town has to offer. Not exactly a natural setting, but the local you strike up a conversation with might let you in on the best place to find the best shells and the tastiest seafood.
Perhaps unusual coastal critters are your favorite? Boat tours to the Islas Ballestas will have you viewing all of the diversity in the sea. From sea lions to Peruvian boobies and, of course, the Humboldt penguins. These animals are unique to the area and will give you plenty to photograph and write home about without getting lost in the jungle.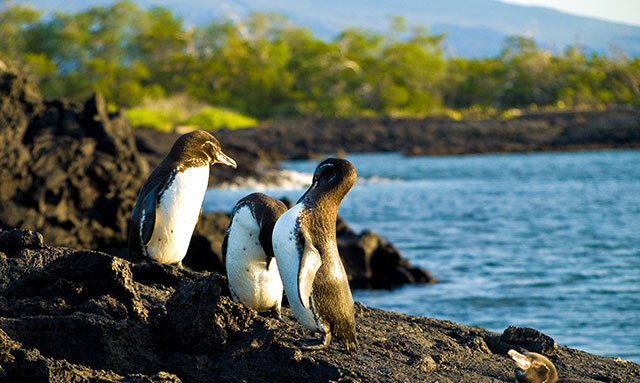 If connecting with nature means finding your zen on a surfboard, you're in luck! Peru may not be a place you'd think of as a surfing destination, but you'd be wrong. The first World Surfing Champion, Felipe Pomar, hailed from Peru! 
Peruvians have been surfing since ancient times, and they haven't stopped! The miles of coastline offer world-class surf without having to deal with throngs of people. You may need to hop on a short flight or a long bus ride north to find the best curls, but it's oh-so worth it!
Perhaps under the sea is where you'd rather be. Snorkeling and scuba diving opportunities are abundant in Peru. No matter your skill level, there's an undersea adventure waiting for you. 
The Pacific Ocean is buzzing with marine life! Kelp forests are up to 33 feet high and are home to hundreds of beautiful fish and other sea life. Peru boasts thousands of native fish, mollusk, and shellfish species. You never know what you might see under the sea!
The coast of Peru is considered to be a coastal desert ecosystem. It's a unique landscape where the inland desert meets the sandy shore. In some areas, it's difficult to discern where one ends, and the other begins. This makes for spectacular vistas you won't find anywhere else. So whether you want a beach day or an adventure in the dunes, this is the place for you.
The southern coast of Peru is part of the Atacama Desert. This part of the coast is considered a fog desert. In the winter months, it is covered in a thick fog called garua. There are only two other fog deserts in the world, each of them offering unique experiences.
In Huacachina, you can take on the sand dunes on a sandboard or dune buggy! How's that for adventure? Maybe not the most peaceful connection with nature, but after a day of playing hard in the sand, the oasis lagoon offers breathtaking sunsets and brilliant star-filled skies. You can have your zen and adrenaline too. What could be better?
Finding Your Zen
Speaking of zen, maybe your idea of connecting with nature is on a more spiritual plane. If so, you won't be disappointed in your quest. Peru offers many opportunities to collect your peace and find your zen. 
Peru offers retreats of varying interests and intensity. Whether it's enlightenment, wellness, a deeper connection to yourself and loved ones, or finding your higher purpose, a retreat in the natural splendor of Peru fits the bill.
If it's yoga you're looking for, many yoga retreats will captivate your heart and soul in the most spectacular natural surroundings. If you're ready for intense meditation, this is the place! Where better than Peru to take an inner journey and explore the deepest parts of yourself? You can join a meditation retreat or simply find a quiet place to reflect.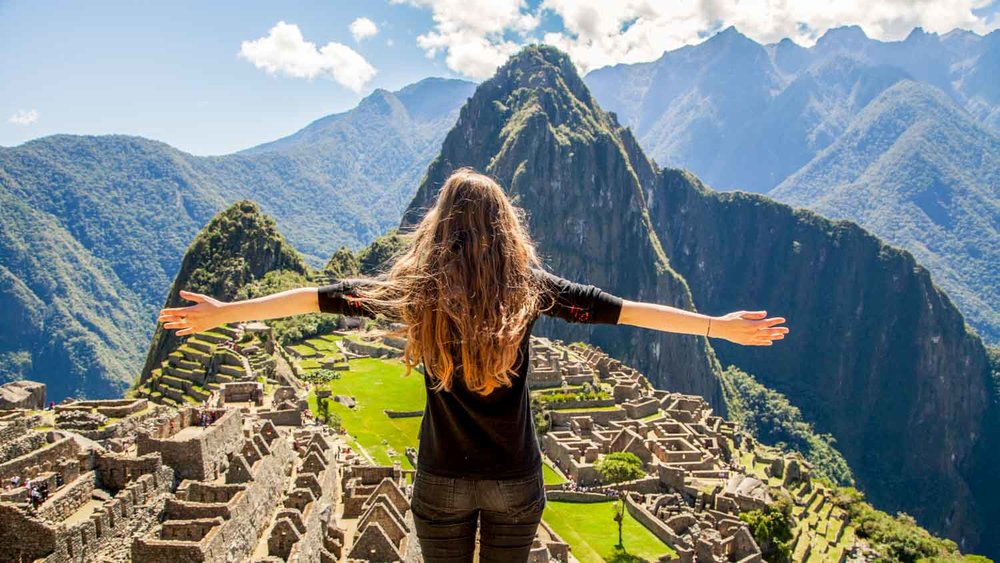 Photo: Fede Graciano
Surrounded by natural beauty everywhere you roam, you can find a spiritual connection virtually anywhere. Take a few moments to breathe deeply and reflect on all that you have seen, heard, smelled, and tasted on your Peruvian adventure.
If you're an artist, Peru is the perfect place to find your muse. There are artist residency programs throughout the country where you can hone your craft with or without instruction. And what better place to get in touch with your artistic side than deep in the heart of the planet? 
An adventure in Peru would be made better with a sketchbook and journal. It's a naturalist's paradise! Any of the adventures you choose will set you on the right path to creative bliss. Imagine the inspiration from one of the most remote, untouched, and unspoiled parts of the world.
If you're looking for an adventure off the beaten path, surrounded by nature in all of its glory, Peru is definitely the place to find it. No matter what you're looking for, you're sure to find it here. 
Do you seek high adventure, solo introspection, or family fun, along with a deep connection to nature? There is no end to the beauty and wonder of everything that Peru has to offer. You could spend a lifetime exploring it all!