Preparing your Trip to Galapagos?
This Ebook is for you!
Knowing in advance what to bring for your trip can reduce the stress previous the trip. Also, it helps to avoid any inconvenient of wearing the wrong outfit.
The Galapagos Islands it is not only unique, beauty and rare, it is also isolated and under harsh conditions. Thus, every traveler should know in advance what to bring, wear, and expect in a travel to this remote Ecuadorian islands.
Is it necessary to bring a rain jacket to the Galapagos Islands? Is it not a sunny beach destination?
Can you wear only sandals in your trip to Galapagos, and avoid wearing shoes?
Is it the Galapagos Islands an eternal summer and sunny destination?
Should you use sunblock only in the Galapagos, Pacific Coast, and Amazon? Is it not necessary on the Andes?
Also, there are other questions regarding local customs, and general tips important to understand the local culture.
All these questions and much more is answered in this Ebook Preparing for Your Trip to Ecuador and Galapagos.
In this document you will get useful information about:
Mandatory documents for entering to Ecuador as a tourist.
Custom tips for Ecuador mainland and for visiting the Galapagos Islands.
Tips for staying healthy during the visit to Ecuador.
Money tips and usage of credit cards and ATM in Ecuador and Galapagos.
Tipping and gratuities tips.
Climate and weather in Ecuador.
Luggage recommendations.
Clothing recommendations.
Travel Accessories, and much more.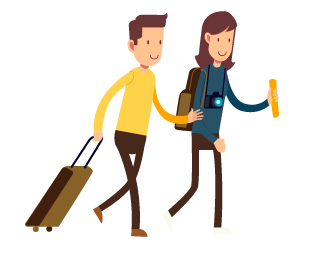 It is also important to remember you that from May 1st 2018 it is mandatory for all international travelers visiting Ecuador to have and present an international health insurance that covers emergencies, dead, repatriation and bring them assistance during their stay in the country.
Finally, if you need further assistance do not hesitate to contact Latin Trails at travel@latintrails.com. We will be glad to hear from you, and assist on preparing your next trip to Ecuador and Galapagos Islands.
Fill out your information and get an email with your EBook, checkout your spam.