When we age, we often make the mistake of thinking that we have already done everything in life, that the most important things have already happened. If Verdi had thought the same, he would not have premiered Othello at 74 years, nor would Goethe have published Faust in his 80s, nor would Cervantes have written the second part of Don Quixote at the age of 68. At age 50-60 you can start the most wonderful years of your life, with more time to enjoy, and the opportunity to make those outstanding trips that you never did.
SENIOR TRAVELLERS USUALLY HAVE TIME
The world is a very big and fascinating place to discover, and there are lots of reasons to go and explore it. If you don't have the limits of work and other commitments, you have the chance to travel for weeks. Retiring is an opportunity, if health is with you, to do all those things that you used to hanker. This is the chance for you to do them with all the comfort.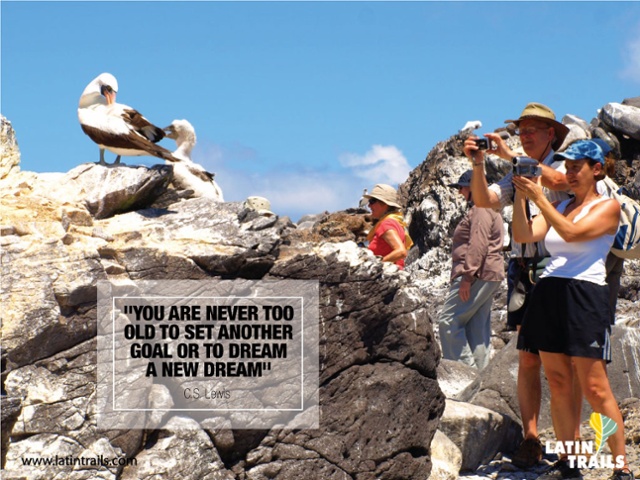 SENIOR TRAVELLERS USUALLY HAVE MONEY
There are many ways of travelling, but it is also true that if you have time and the budget, you have more chances to enjoy, relax, explore and do many activities. Seniors usually have their savings, so there is a great opportunity to travel and spend money in the best gift of life: experiences.
As Bronnie Ware, a palliative nurse, has written in her book "The top five regrets of the dying", the most common regrets that people have before they die is not about what they did, but about all those things that they missed: time for themselves, for their families, for their friends, for expressing their feelings…
A LIST OF GOOD REASONS FOR TRAVELLING
You will find a new purpose in life
You can reconnect with your couple, family or friends
You may discover universal emotions and rituals
You will feel the wonder of existence
You have the chance to know yourself in different contexts
You can broaden your perspective about problems
Ecuador and Peru are two beautiful countries to discover perfect destinations for senior travellers who love nature, birdwatching, art, comfort or even adventure. Don't hesitate to ask for a tailor-made trip for you and whoever comes with you. We have special activities for groups, like couples, families or groups of friends.