On a previous article we wrote about the top birds on the Galapagos Island based on my last visit and experience lived on this amazing archipelago. Nevertheless, this time I would like to write about the ranking of land creatures that according to my stand point of view, and based on my last journey on one of the cruises of LATIN TRAILS, deserve to be mentioned.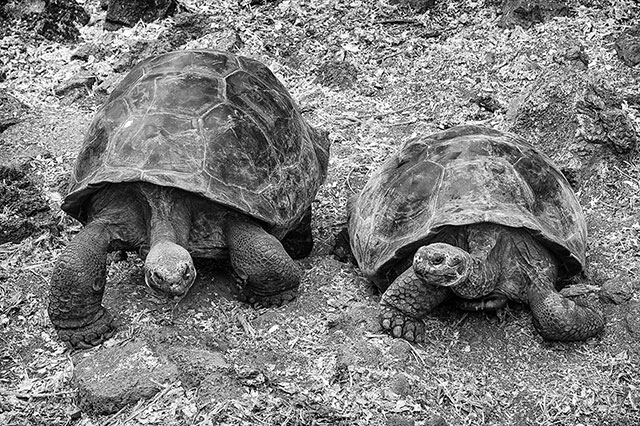 Even though Galapagos islands are well famous due to its flora and fauna, we have considered rankings that classify the endemic creatures regarding their predominant environment components such as water, earth, and air.
So, we will focus this time on land creatures that represent an iconic image for the archipelago and its surrounding landscapes. Certainly the top of the list would always be for the giant Galapagos tortoise.
Giant Galapagos Tortoise
Due to its name, the archipelago was named after this amazing creature that could be considered as the only reptile on earth that resembles the old and extinct dinosaurs. All together there are 15 species of the giant tortoise that have been classified, and 5 of them are already extinct ,or at least there is no evidence of recently appearances of the extinct species anywhere in the archipelago. The main characteristic of these exotic creatures is their longevity with a lifespan up to 100 years or even more. These reptiles can resist to live without water for long seasons and each species belongs to a particular island. According to Charles Darwin, in islands where the weather is more humid in the highlands, the tortoises are bigger with a protuberant domed shell and short neck, whereas in islands with dry low lands the shell is more like a saddleback.
All of them are endemic to the Galapagos Islands and the breed of these big tortoise can be easily recognized by their distinctive shape on their shell. The Galapagos tortoise is considered the 13th heaviest living reptile in the world and their weight can reach up to 880 pounds.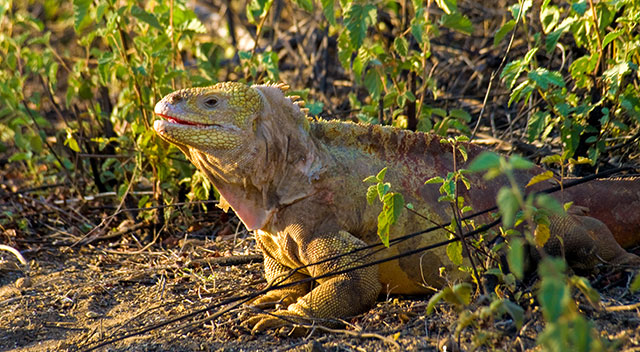 Land Iguanas
Galapagos Land iguanas vary in morphology and coloration, and altogether there are three species at the archipelago. They usually are found in the islands of Fernandina, Isabela, Santa Cruz, Baltra, North Seymour, and South Plaza. The body shape of the land iguanas can grow up to a length of 3 to 5 feet, and their weight can be up to 25 pounds. They usually show a yellowish orange color beneath the belly and a brownish red color on the back. Their lifespan can reach 50 -60 years. Their diet is for the most part based on herbs, although they can supplement their diet with insects.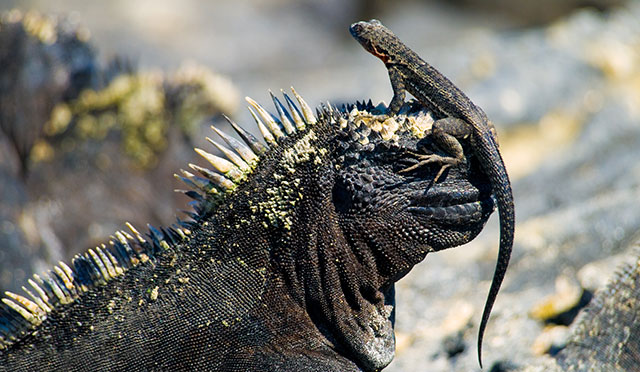 Lava Lizards
All together, there are 7 kinds of lava lizards in the Galapagos Islands. The spread out of lava lizards along the archipelago varies according to their shape, and color. Therefore, animals that live in on dark lava stones are darker and those which live in sandy, lighter environments, have a clear skin. So, next time you are willing to make your own ranking about the most exotic creatures of this marvelous archipelago, keep in mind that our cruises and island hopping services can provide you close encounters with these bizarre animals.