Andean flavors, culinary tour
Ecuador has a variety of traditional dishes according to the area, region or culture. This tour will take to discover new flavors and sensations. During the second day, you will experience the "Six senses tour". A bunch of activities that you can choose to live the experience of flavors, tastes, and sounds.
Arrival to Quito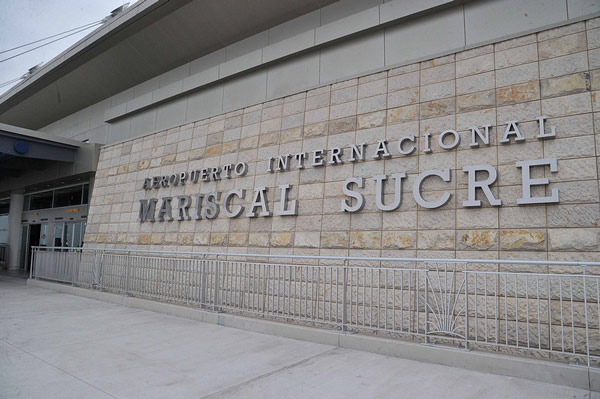 After the arrival at Quito's Mariscal Sucre Airport, our helpful guide will meet you. Moreover, it will serve as a translator, and assist with the private transfer to your hotel.
Overnight: Quito
Meals: -/-/-
Quito Six Senses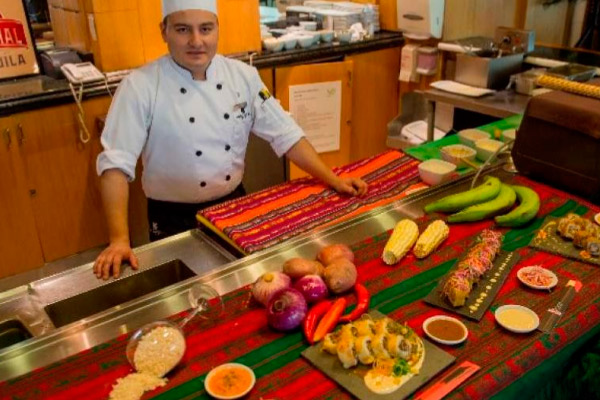 Six Senses Tour Quito is a unique and innovative program that is fixed with psycho-sensory experiences in which every perceptive human senses are involved. The Six Senses Tour Quito was born as an innovative experience program by Latin Trails, which Psychology and sensorial methods are combined; giving our guests a complete life experience on ancient places and typical meals in the marvelous City of Quito. You can check out what suts you best among the 50 options in Quito Six Senses Tour 
Overnight: Quito
Meals: B/L/-
Otavalo Market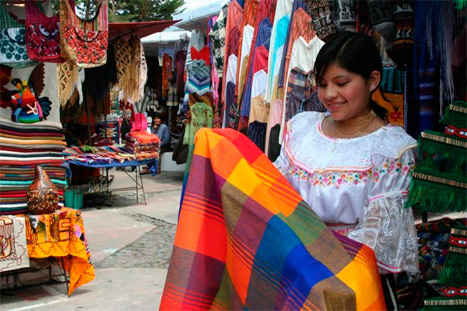 This morning you will leave to Otavalo, the famous artesian market town. There, we will visit the textile market located at the "Plaza of Ponchos"; this is one of the most famous markets in South America. You will find all kinds of handcrafts, including tapestries made on the Spanish weaving loom as well as the indigenous backstrap loom. After which you will enjoy some free time for bargaining and buying with the friendly Otavaleños.
After the tour arrival at Hacienda Zuleta where we will have lunch and then you can visit the cheese museum and learn how Zuleta's semi-aged, handmade cheeses are produced. The process begins from the farm's fresh milk and carefully processed in the small factory near the guesthouse. Find out the steps from milk to cheese and how this production has changed throughout history.
Overnight: Otavalo
Meals: B/L/-
A lagoon in the crater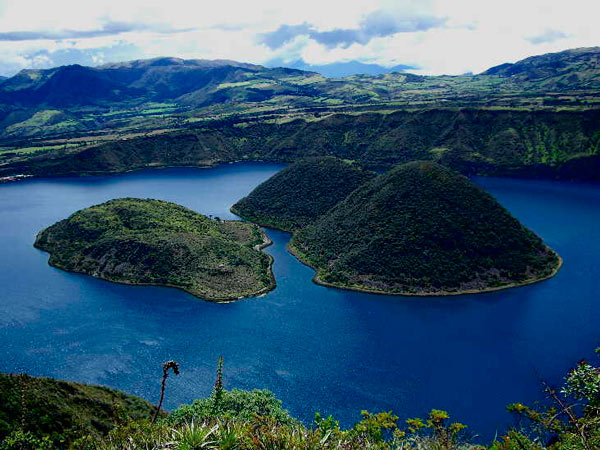 In the morning, you will visit Cotacachi, a town that sells and manufactures leader clothes, shoes, and a diversity of things you will love. Then, you will visit Cuicocha, this lagoon is located in the crater of an extinct volcano. On lunch, you will enjoy a delicious food traditional of the area. In the afternoon you will go back to Quito, where you will overnight.
Overnight: Quito
Meals:  B/L/-
Cotopaxi, the highest active volcano in the world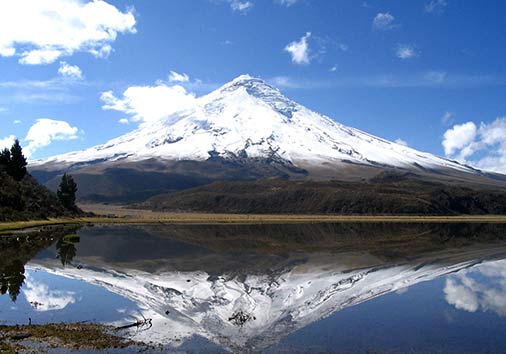 After an early morning breakfast, depart towards the Cotopaxi National Park. The Cotopaxi Volcano is one of the most important landmarks in Ecuador because it is the highest active volcano in the world. Lush endemic flora and fauna of the area we can observed, including: one of the most representative species is the Chuquiragua (also known as the mountaineer's flower) wild horses, deers, llamas, and more. Whilst in the National Park you can also visit Limpiopungo Lake, located near Rumiñahui volcano (4757 meters), or go hiking to observe birds.
Experience and participate in a great gourmet lunch with organic products at Hacienda Umbria with one of the best chefs we have in Ecuador.
Overnight: Cotopaxi hacienda
Meals: B/L/-
Roses Plantation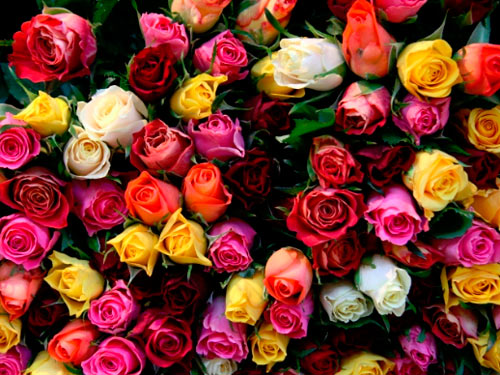 This day you will be in a Roses plantation, where you will see the process to get one of the most famous roses worldwide. Afterward, you will experience a local market. Depending on the day, you will go to a specific market as they don't open every day. However, if you prefer another activity, also there is a possibility to visit Quilotoa Lagoon.
After lunch, we will go back to Quito
Overnight: Quito
Meals: B/L/-
Middle of the world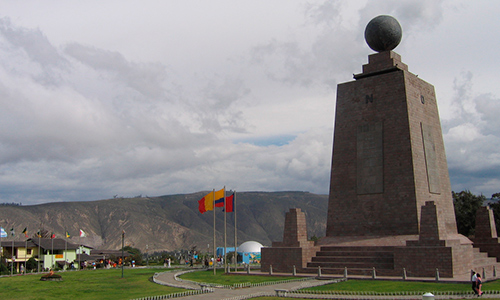 This day you will go to "Mitad del Mundo", a monument to the equator line that passes through our country. You may choose to visit either the Ethnographic or the Inti Ñan Museums, both located near the monument.  Along the way, we will stop for a traditional Ecuadorian lunch.
Overnight: Quito
Meals:   B/L/-
Transfer out
After you enjoy a wonderful breakfast, we will take you to the airport.
Meals: B/-/-
Included
Privates transfers and transportation
Meals detailed in the itinerary
Not Included
International flights and airport taxes
Additional meals and drinks (soft & alcoholics)
Tips and
personal expenses
Travel and
medical insurance
Contact a Galapagos & Ecuador Specialist