Discover the magic of Galapagos Islands, Ecuador and Peru
Latin Trails is an incoming tour operator for Ecuador, the Galapagos Islands, and Peru. As a Destination Management Company, we specialize in offering custom planned trips, with a focus on delivering unique experiences. The preferences of each guest are always taken into consideration. We have been assisting travelers for more than 20 years.
Latin Trails team is prepared to help visitors organize custom trips to Ecuador, the Galapagos Islands, and Peru. Our advisors can craft unique itineraries in the Andes, the Pacific Coast, the Amazon, as well as vacation packages that include the highlights of the Galapagos archipelago.
We invite you to
Watch this video
to discover how is the experience on board of a
Galapagos Cruise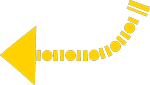 Latin Trails is also a travel specialist for Peru. We have vast knowledge of the main destinations including the countries main highlights such as Lima, Machu Picchu, Cusco, Titicaca Lake, Nazca lines, and the Amazon rainforest.
We offer a great variety of tour management services, as well as operation of exclusive products that we own. We operate 2 yachts in the Galapagos Islands: Sea Star Journey and Seaman Catamaran. Both Galapagos Cruise ships have convenient itineraries for travelers. We run a day trip boat called the Galapagos Hopper, a small catamaran that offers excursions from San Cristobal island. We also have a rainforest hotel in Ecuador "Hakuna Matata Amazon lodge" with a wide range of tourist activities in the jungle. Soon, we will inaugurate an experience center in the historic downtown of Quito, the Illa Experience Hotel.
We are specialists in these destinations
Check out our yachts' videos