South America is known for its incredibly diverse landscapes, captivating cultures, differing climates, great food and being home to some world-famous travel destinations. But one thing that remains constant across the continent is the breathtaking natural world and the care the locals show towards preserving it.
Nowhere is this more present than in the region's many national parks. In fact, there are over 300 national parks across South America, each and every one worthy of a visit.
But if you're pressed for time like so many of us are, seeing all 300 might be a bit ambitious. So let us guide you and help you to plan your trips accordingly. Below, we've put together a list of six of the best national parks to visit in South America during your travels to the Americas.
1. Galapagos National Park, Ecuador
Located just off the coast of Ecuador, Galapagos National Park is one of the most famous national parks not just in South America but in the world. For many, this is the experience of a lifetime and certainly one you should embrace if you get the chance.
Whether you want to set out exploring or simply kick back and relax, this park has it all. The only thing it asks for in return is that you respect nature and the magnificent creatures that live there. Amongst those magnificent creatures are the giant Galapagos tortoises, marine iguanas, blue-footed boobies, sea lions and many more.
As well as taking in the wildlife, you can go scuba diving, snorkelling, hiking or simply soaking in the rock pools. One of the best options to explore this enchanted archipelago is on board a Galapagos liveaboard cruise
2. Torres del Paine National Park, Chile
Found in the Patagonia region of southern Chile, Torres del Paine National Park is the perfect mix of jagged mountain ranges, green forests and bright glaciers. It is one of the best parks in the world for truly taking in the beauty and possibilities of the natural world.
It is a great place for overland treks and is a popular destination for hikers. Other activities include horseback riding and kayaking, so you can take in views of Campo de Hielo Sur ice field either on land or on the water.
This relatively untouched territory has varying ecosystems all blended together to create a clean and fresh habitat bursting with animals and plants. In fact, the park is home to at least 24 species of mammals and 105 species of birds.
3. Iguazu National Park, Argentina
Iguazu National Park has been a Natural World Heritage site since 1984 and is home to more than 250 waterfalls, including the Devil's Throat, which stands more than 82 metres high.
You also have the Iguazu Falls, which has been named one of the seven Natural World Wonders since 2011. The falls are composed of 275 separate cascades, making it the largest broken waterfall in the world. All the chains are fed by the Iguazu River in this powerful natural phenomenon.
As well as waterfalls, the park also includes the beautiful surrounding rainforests, offering protection to the diverse wildlife that calls the park home, such as jaguars, tapirs, ocelots and more.
4. Pantanal Matogrossense National Park, Brazil
In the west of Brazil, near the Bolivian border, you'll find Pantanal Matogrossense National Park. Part of the world's largest tropical wetland, the climate allows for great biodiversity, and the result is a remarkable range of flora and fauna.
It is also another great park for spotting some of the world's most magical wildlife, including the biggest parrot on the planet, the hyacinth macaw. This has made it a popular spot for safaris where you can look out for crocodiles, jaguars, maned wolves, giant river otters, tapir, rare marsh deer and more. It is also a bird watcher's paradise.
So whether you're a wildlife enthusiast, explorer or budding photographer, this is the place to go.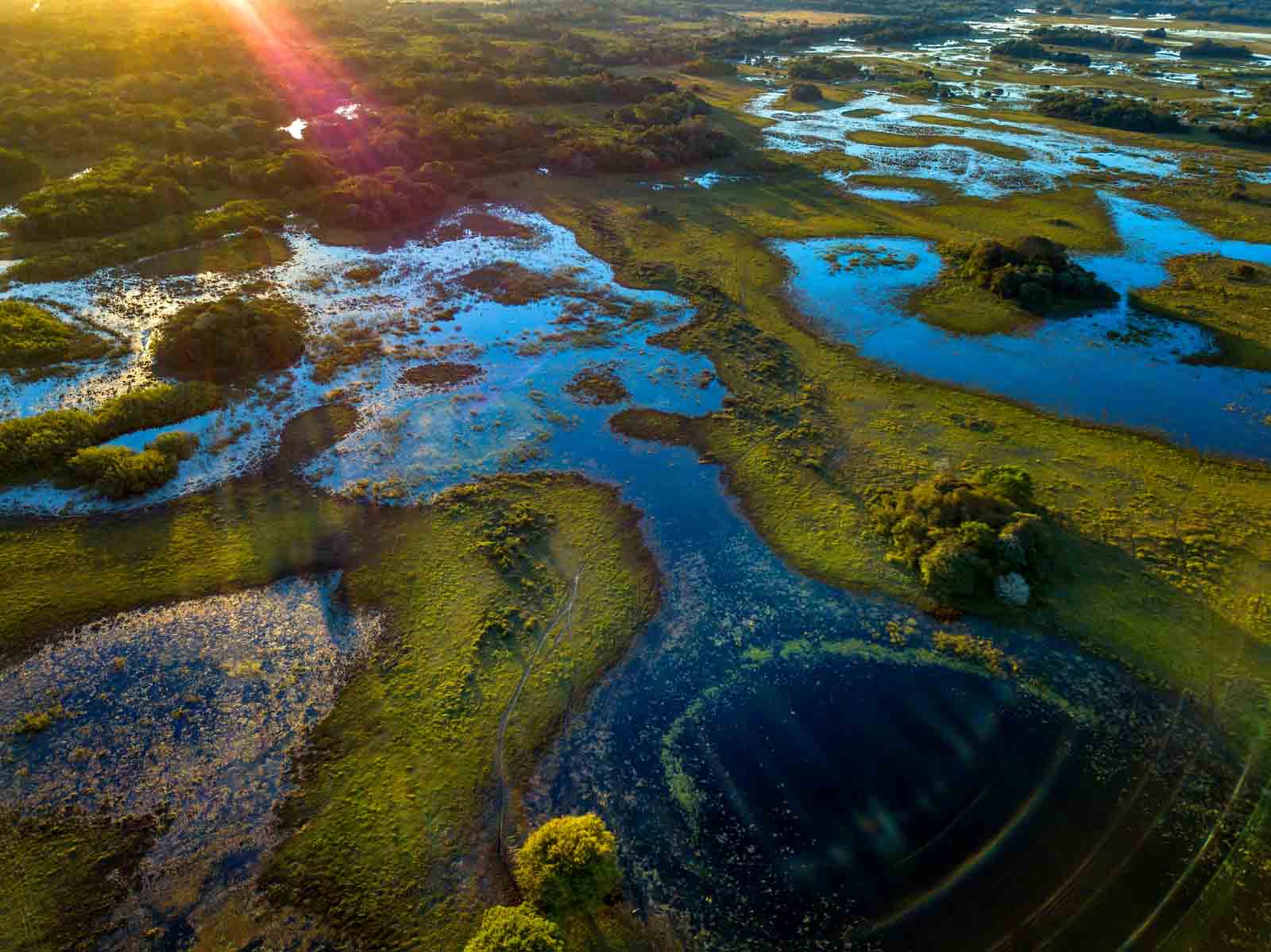 5. Tayrona National Park, Colombia
What could be better than a trip to the jungle? A jungle that's located right next to the beach, of course. And that is exactly what Tayrona National Park has to offer. Just a short drive into the mountains, you will be presented with a tropical jungle, pristine white sandy beaches and magical coral reefs.
Once there, you can hike to the various beautiful beaches and spend your days soaking up the sun, or you can take a walk in the shade of the picturesque palm trees.
The climate makes it an impressive natural habitat, full of diverse flora and fauna, and you're sure to spot plenty of wildlife along the way. Plus, if you go at the right time of year, you can even witness the snow-capped Sierra Nevada Mountains as you head towards the sandy stretches on the Caribbean coast.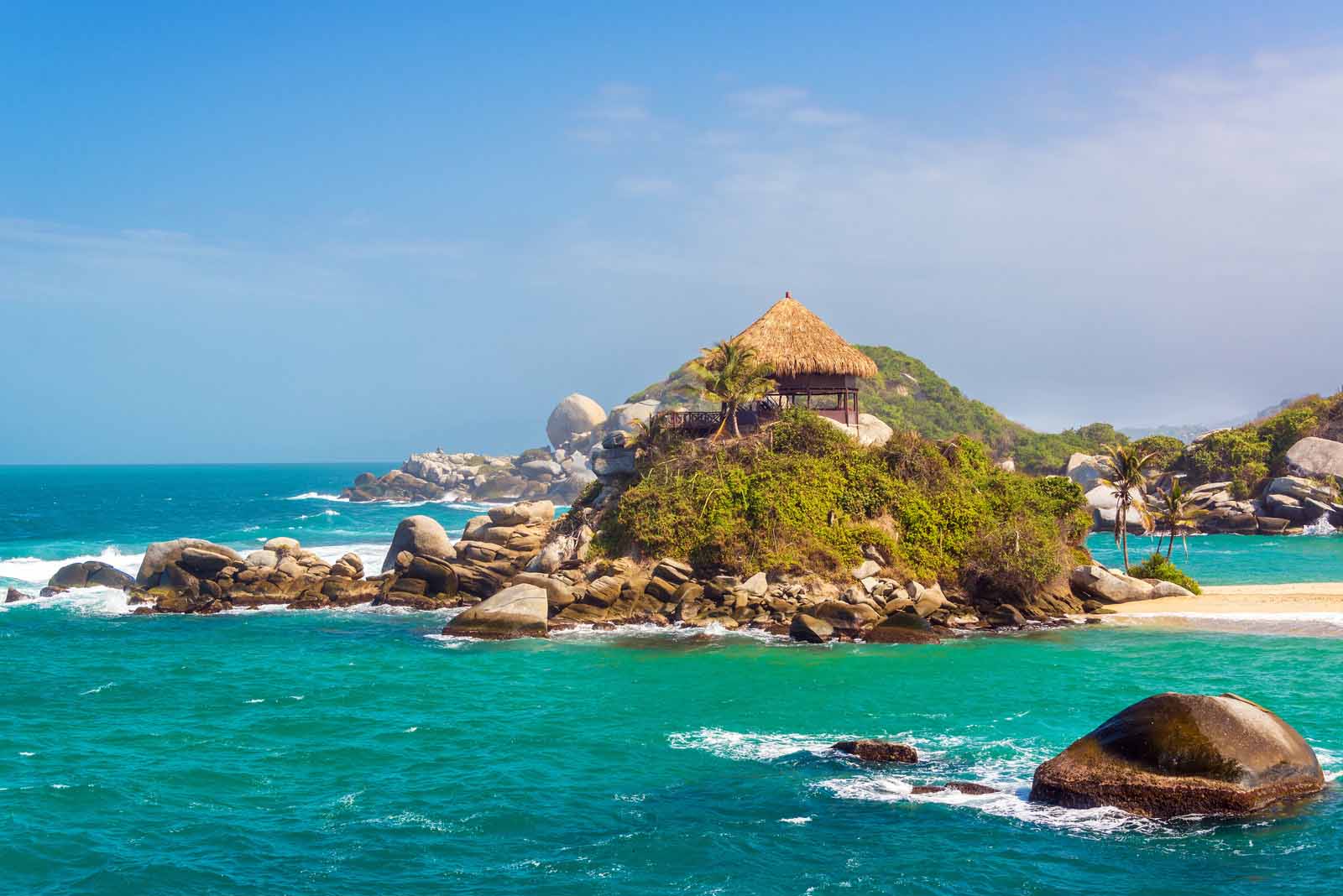 6. Amboró National Park, Bolivia
Finally, located at the Elbow of the Andes, Amboró National Park is another jungle paradise and the ideal escape from the hustle and bustle of busy city life.
In the park, you'll have the chance to see over 900 species of birds and 177 species of mammals, one of the largest selections on our list. Among the local wildlife are pumas, giant sloths and spectacled bears, and the park's protected status is very important for protecting the animals and plant species that live there.
As well as being breathtakingly beautiful, Amboró National Park is also a hub of activities. You can hike the trails of La Orquídea, La Cascada, El Cóndor and more. You can also go kayaking, cool off under one of the park's many waterfalls or follow the path to mysterious caves and see genuine dinosaur fossils with your own eyes. Our Peru and Bolivia travel programs are a great option to include the best natural areas of these andean countries.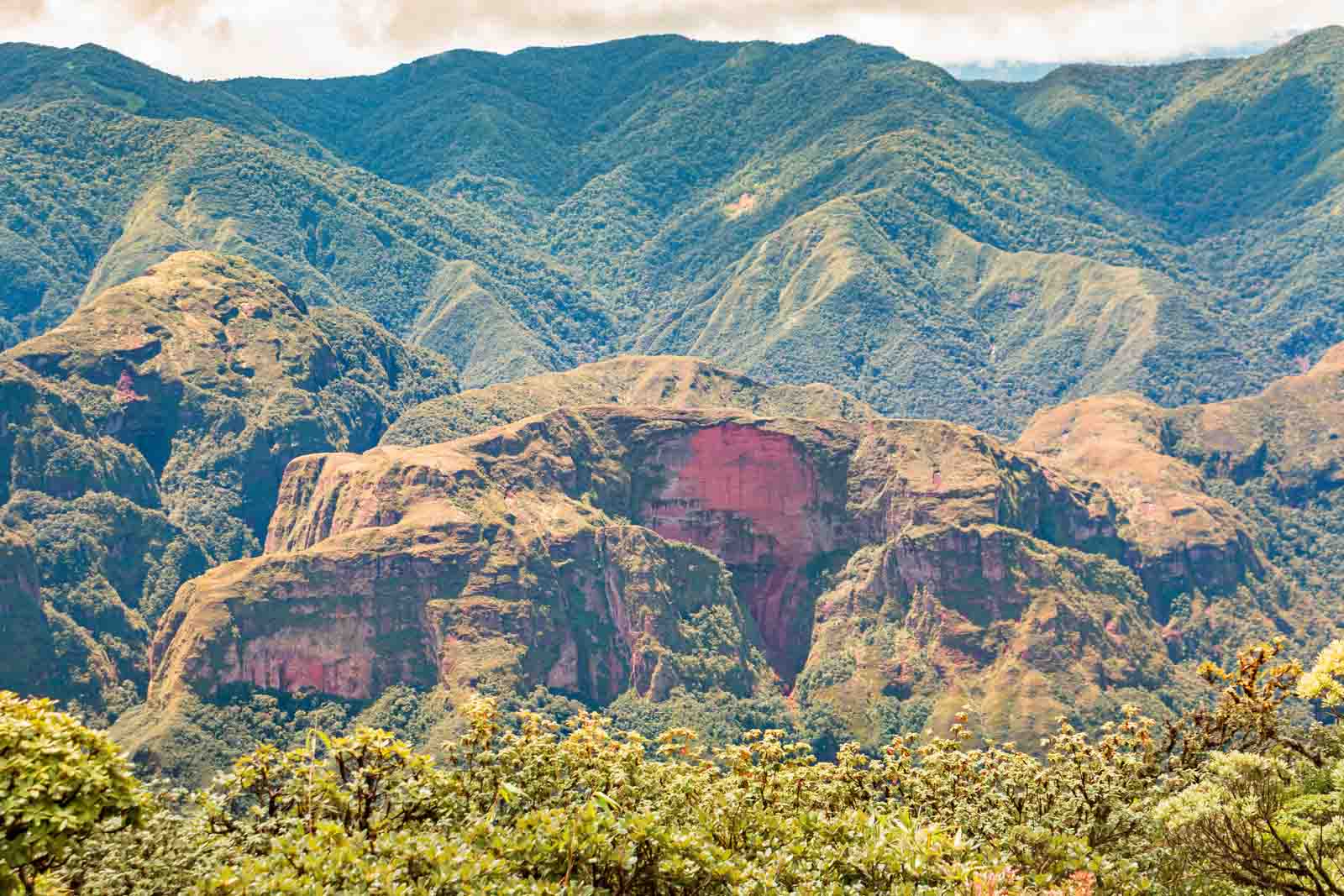 Are you planning a trip to America?
Of course, this is just a drop in the ocean when it comes to places you should visit, as South America is home to some of the world's most incredible national parks, and they all have their own unique features.

But should you find yourself in the north instead, there are also hundreds of North American national parks you can visit too. The content as a whole really does have so much to give, and we highly recommend dedicating at least a few weeks, if not months, to your travels there.