A stay at Galapagos Magic immerses you in nature.
The intimate property offers a variety of lodging styles to suit every traveler. Our accommodations have been designed to connect guests with the nature surrounding them. Our warm and talented staff treat every guest like family, making a stay a true home away from home experience.
Facilities & Surroundings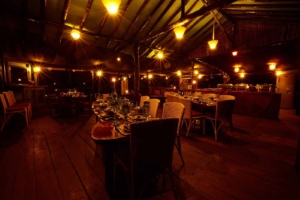 Magic Restaurant
A delicious buffet breakfast is served in the main restaurant and dinner is prepared by professional chefs. A variety of meal preferences and special requests are easily accommodated by the kitchen with advance.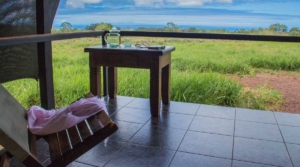 Meadow Deck
Our meadow deck is another special spot in the Galapagos Magic wildlife sanctuary. You can perform your sun salutations overlooking the sea, gather for a caipirinha drink and an interpretive wildlife discussion, or gaze at the incredible night skies from this breathtaking vantage point.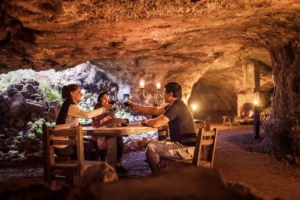 D'Cave restaurant
D'Cave restaurant is the most unique to be found in the Galapagos Islands. Tucked into the sanctuary's lava caves, candlelit dinners are perfect for everything from romantic travelers to group celebrations. Between the excellent cuisine and the amazing setting, your meal will be unforgettable!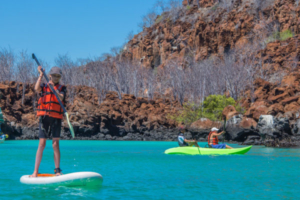 Hike & Paddle
We offer a variety of hiking and kayaking combination explorations around Santa Cruz Island, some with optional snorkeling. Let us know how active you want to be and we'll select the right trip for you!
Explore the Itabaca Channel
Snorkel, kayak and SUP in the crystal-clear, wildlife-rich waters of the Itabaca Channel, which flows between Santa Cruise and Baltra Islands.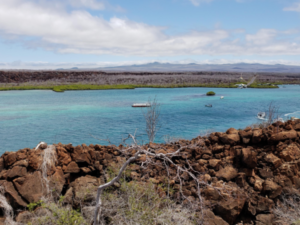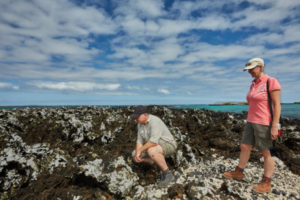 Discover Puerto Ayora
We love the peace of the highlands, but there's lots to explore in Puerto Ayora. You can visit an organic coffee farm and sugar mill, get to know local artisans, visit the world-famous Charles Darwin Research Station and more!
Yachts Tour of Uninhabited Islands
Enjoy a full day excursion to a nearby uninhabited island to view wildlife and explore. The island visited varies by day and according to National Park regulations.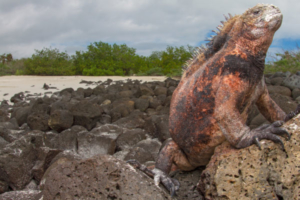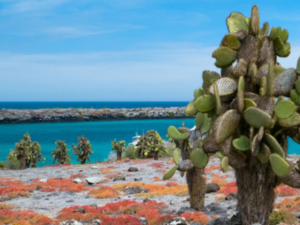 Island Exploration with a Local
Get out on the water with an ex-fisherman galapagueno to learn their story, explore the biodiversity of nearby Santa Fe Island and take a dip in the water for swimming and snorkeling. There is even a chance to see one of the most important sea lion colonies in the Islands.
Hiking
If exploring on foot is your style, we have many hiking excursions on Santa Cruz that will let you stretch your legs (or even work up a sweat) and explore the Galapagos' unique geology, as well as its wildlife.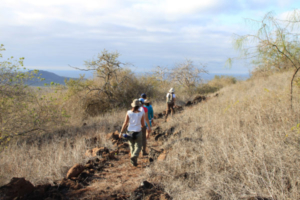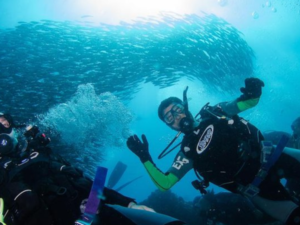 Diving
There's a reason the Islands are so famous for their wildlife, and while it's easy to see a lot of species while snorkeling, Scuba diving takes it to a whole new level. Ask us about Scuba diving tours.
Self-guided tours
 If you prefer more independent travel, we have a menu of activities for you too! From visits to remote beaches to self-guided hikes, we can recommend an exciting array of ways to explore the Islands.