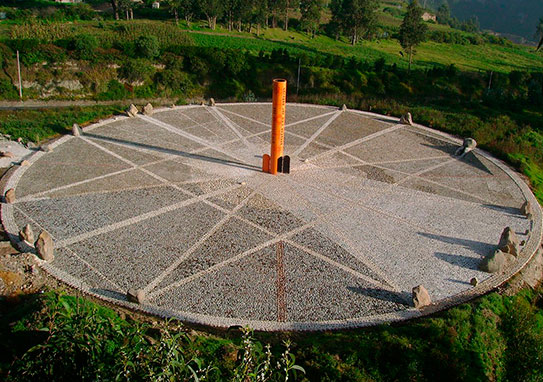 In the morning, we visit the SINAMUNE Foundation. This includes a small interactive concert for 30-45 minutes, which features a wonderful and colorful special needs kids' orchestra; they beautify perform local and international music. At the end of the concert, you get a brief tour of the foundation, learn about their social work and you can support the Foundation by getting manually crafted souvenirs made with love by the children.
We will head towards Otavalo, a World-famous location especially for its Indigenous Market. You will be able to find many handcrafts made by the Indigenous Community. You will have some free time to enjoy the colorful folklore of the indigenous market at "Plaza de Ponchos", where you can bargain with the locals for special souvenirs.
Afterwards, we will head to the beautiful Lago San Pablo to enjoy a scrumptious Lunch plus a brief tour and history of this awe-inspiring Ancient Lake. Before heading back to Quito, we will stop at "        Quitsato", an interesting site in the City; While here, you will be able to stand in both hemispheres at the same time! A great site to take pictures with a solar clock. "Latitude 0" activities here are definitely worth this visit plus some open-air exhibits and folkloric presentations. Arrive to your hotel.
Accommodation  First: Patio Andaluz or Similar
Acomodación Superior Tourist:  Masaya Hostel or Similar
B/BL/L