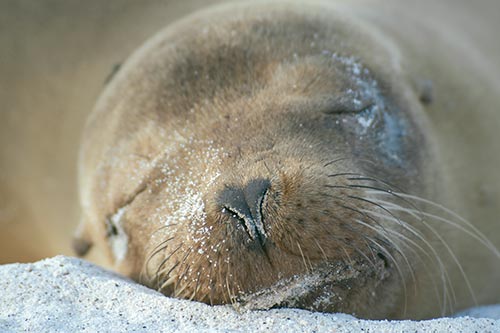 The Adventures begin! After our flight from Guayaquil/Quito, we land at Baltra´s Airport. Once we passed the National Park checking point, we will meet our naturalist guide. Then, we continue our journey to Puerto Ayora, but first, we will do our first visit to the Highlands of Santa Cruz.
This first visit will let us impressed by the different types of life zones that Santa Cruz has, from the agricultural coast to the mist covered forest. Also, there are plenty of lava tubes, sinkholes, and craters during this journey. Hold on! Not everything is landscaped and beautiful geological formations in the highland. This is going to be our first approachment to the amazing birds of Galapagos. With some luck, we will be enchanted by the red feathers of a vermillion flycatcher or one of the Darwin´s Finch. Finally, we can see wild tortoises in their habitat.
After had this sneak peak of Galapagos views, landscapes, and wildlife, we will have our delicious lunch, and then we will continue to the next stop, the well known Tortuga Bay. But first, we have to walk approximately 45 minutes, through a cactus trail on the first beach, which is called "Playa Brava" do to its strong currents. Have you seen marine iguanas? Here you can see them, as well as marine birds and pelicans.
Continuing our journey, we will go to "Playa Mansa" which is the opposite of "Playa Brava" because it´s a natural lagoon where we can swim and sunbathe, surrounded by blue-footed boobies and pelicans.
After enjoying this marvelous day, we will go to our hotel for resting and dining
Overnight: Santa Cruz
Meals: -/L/D