Ecuador, recognized at ITB Berlin 2017 as a sustainable tourism destination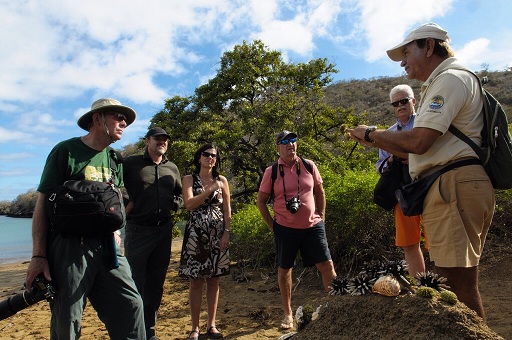 Ecuador is working on becoming a socially responsible and sustainable destination. All its effort was recognized at the ITB Berlin 2017. Ecuador is the pioneering country in Latin America in tourism sustainability. The country is promoting the certification process as a social responsible of its tourism industry.
The Ministry of Tourism of Ecuador said that this recognition is for the industry´s mind changing. Ecuador is now following the policies and regulations promoted by TourCert. The aim is to offer worldwide standard quality and sustainable practices.
The Corporate Social Responsible (CSR) by TourCert is very important for the stakeholders. The CSR is a competitive tool in the industry.
Ready for ITB
The ITB recognition is the result of the partnership between the Ecuadorian Ministry of Tourism and the German consultancy company TourCert.
TourCert is a worldwide recognized and it is specialized in evaluating: 1. Quality 2. Environment and social responsibility 3. Sustainability 4. Continue improvement process
As a result of the evaluation process, 62 Ecuadorian tourism companies received its certification. They had to attend 21 technical workshops, technical in company visits, and internal audits. After all, these stakeholders were certified as Corporate Social Responsible (CSR).
Latin Trails was one of the firsts companies to get its certification. Now, it is compromised on the continue its improvement of processes, products & services. The aim is to offer quality and security to worldwide travelers.
Latin Trails is focused, now more than ever, on the development of new products, and process improvements. Also, it is working on supporting sustainable projects and local communities.
One of the most remarkable partnership is with Chankuap Foundation. They are the amenities supplier on the Galapagos Journey Fleet vessels. The M/Y Galapagos Sea Star Journey and the M/C Galapagos Seaman Journey. Through this partnership, Latin Trails is supporting the development of the Shuar and Achuar indigenous communities. They made all the biodegradable amenities with natural and locals ingredients. At the end, it is the best way for Latin Trails to minimize the tourism footprint in the Galapagos Islands.