Tips to avoid dizziness without taking medicine in a Speedboat or cruise at the Galapagos Islands

If you decide to visit the Galapagos Islands, remember that at some point within any Galapagos tour, you will need to move around the islands on a cruise or a speedboat. So, if you are not an experienced sailor, or high tides don't suit you, we would like to give you the following advice in order to handle the unpredictable ocean.
For those who are about to experience for the first time a trip on a boat, there are a few things you can do in order to adapt. First thing to do is to close your eyes and as soon as you arrive onboard, you will immediately feel the smooth waving on the floor. Then open your eyes again and do the same procedure until you can foretell the next move, and synchronize it with your legs and feet in order to keep your balance. Although it might feel a bit weird at the beginning, don't panic. Just walk along with the wave's pace, widening your arms and legs, feel relaxed and peaceful, even though it may look funny or ridiculous. This approach will reduce your level of anxiety and psychologically speaking, by distracting your mind from the temporarily concern of walking straight without losing your balance. In a few days, it is almost a 100% likely that you will accustomed and if not our team will be there attending you.
Now, If you are planning to do the Island Hopping service, then you have to apply a different strategy against the dizziness. The main differences between a cruise and a speedboat, is that the latter is usually smaller in size and less comfortable, and it jumps while sailing. Therefore, it is suggested to have a light meal, or no meal at all prior the trip. A dizziness is well recommended to make your Galapagos tour 100% enjoyable.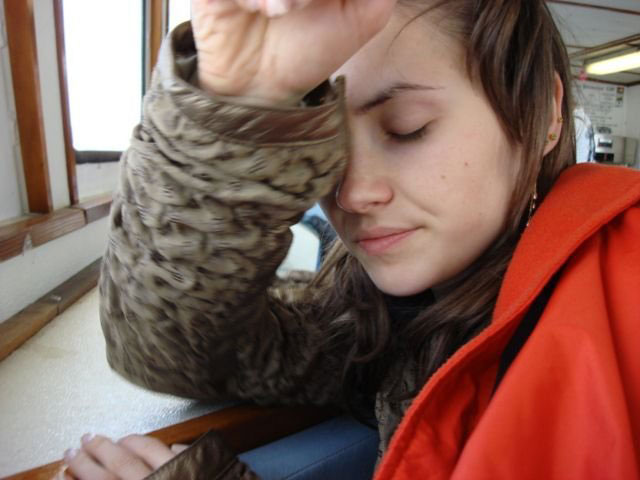 There are two schedules when you are going to take a speedboat from Santa Cruz to Isabella and vice versa. The first one departs early in the morning around 06:00am, and the second schedule is in the afternoon around 15:00pm. Keep in mind that the trip will last 50 minutes approximately, and even though it may look
Dizziness Galapagos Islands
Among the options available to deal with dizziness, you can close your eyes and let your imagination conquer the world, music may be a nice 'add-on feature' as well.
However if you are one of those who need to watch your surroundings, then you can look at the ocean and some islets along the journey, if you are sitting on the back side of the speedboat.
There are some people who take a few sips of ginger in order to prevent to get seasickness. As an anecdote, I remember once seeing a British visitor eating a cheese sandwich on the road. Another time, I saw an American visitor drink a mini bottle of scotch in order to make the trip more pleasurable! As you can see, there is not a standard method to prevent you to get dizziness. Perhaps, the key word would be to get distracted and rather focus on the beauty of the destination.