Tourists planning to travel to Ecuador often skip the coast in favor of the Galapagos and the Andes, but those who do so miss out on gorgeous stretches of coastline with fantastic sun, surf, and seafood, and some really relaxing beach towns. Here are 10 things to know before traveling to the coast of Ecuador:
The Ecuadorian Pacific Coast
1. Some of the best beach spots on the coast of Ecuador don't have ATMs
Atacames and Puerto Lopez have cash machines, but Canoa, Mompiche and Ayampe do not.
Mompiche: closest ATM is Atacames.
Canoa: closest ATM is San Vincente
Ayampe: closest ATM is Montañita or Puerto Lopez.
2. Whales can be spotted along the coast
Every year between June and October, up to 3,000 humpback whales migrate from Antarctica and can be seen breaching and playing along the coast of Ecuador. Whale watching tours range from $20–$30.
3. Seafood on the coast of Ecuador is to die for
Prawn or Fish Encocado—seafood in coconut sauce—is the speciality of Esmeraldas, and Ceviche made from fresh seafood is also a must try. Order an almuerzo (set menu lunch) and enjoy a range of delicious shrimp or fish soups and shrimp or fish dishes, or sample wonderfully fresh seafood dishes from the à la carte menu.
4. There are fantastic surf spots
Surfing is excellent on the coast of Ecuador! The best waves hit the coast between December and April, but if you arrive out of season you'll still find great waves on quieter beaches.
Mompiche: Long left-point break popular December-April; beach breaks in nearby Black Beach and Portete.
Montañita: Beach breaks of all kinds, including the famous Montañita wave.
Playas: Right points work most of the year, with medium-large waves heading south and southwest.
Salinas: Right and left points and beach breaks that work best during December-April.
Manta: Manabi's hot spot is dominated by beach breaks.
5. Visiting the coast of Ecuador during low season can be cheaper
By traveling in low season (May-July), there is more potential to get discounts from hotels. You may even be lucky enough to find yourself on an empty beach during low season! If you're visiting beaches on weekends during the high season, be prepared for crowds.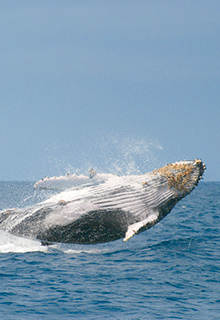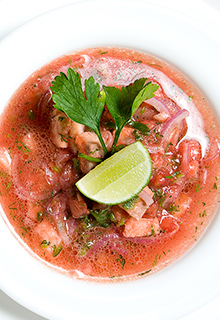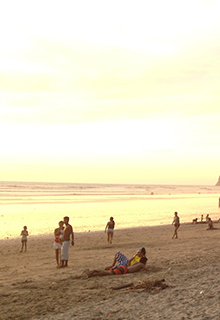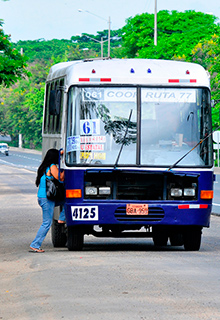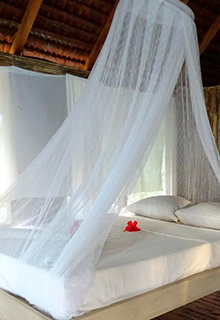 6. It's not always hot on the coast of Ecuador
People think Ecuador's coastal weather is hot all year round. The weather varies, depending on the region. The summer months (June–August) are often cooler on the coast, when the Sierra is warmer. Pack a light sweater and socks if you're heading to the coast of Ecuador during summer.
7. There will be mosquitoes
Just about all of the hotels on the coast will provide a bed with a mosquito net. To avoid being bitten, make sure to use plenty of repellent and try to cover up in the evenings.
8. The coast is not the same as the Galapagos Islands
Despite its long stretches of sandy white beaches, the coastal region doesn't get as many tourists as the Galapagos, which means—unlike Galapagos—you can find yourself alone on a quiet beach. Note that not so many people speak English on the coast of Ecuador (but that is changing!).
9. Public transport makes beaches easily accessible
Even though the distances between towns on the coast of Ecuador are fairly short, often you have to change buses multiple times to travel between certain destinations. Fortunately, most buses are frequent and also quite inexpensive.
10. Stock up on sun screen
Ecuador's location on the equator means that sun exposure is strong all year round. The coastal lowlands in Ecuador are usually warm with average temperatures at 25°C (77°F). Coastal areas between January and April are hot and rainy. If you're not keen on spending your vacation the color of a cooked lobster, you're going to need a lot of sun screen. Apply at least SPF 50 every 90 minutes.
If you are in Ecuador, don't miss the opportunity to visit the Galapagos Islands, we have special promotions for every month. Be prepared to be part of an amazing Galapagos cruise, or why not take a tour extention to Peru