Ecuador has more biodiversity per square kilometre than any other country in the world. Galapagos Islands, located in the West coast, are extraordinary, a paradise of biodiversity. Unfortunately, some of the jewels of these wonderful islands are endangered: a great part of the fauna of Galapagos Islands need special protection.
The main species of Galapagos that are in danger of extinction are: the giant tortoise, the marine iguana, the green turtle, the Galapagos penguin, the sea lion, the whale shark, the leatherback turtle, the hammerhead shark, the flamingos, the blue footed-boobies, etc. In this list you will find five of the many jewels of the fauna of Galapagos that are endangered:
1. GIANT TORTOISES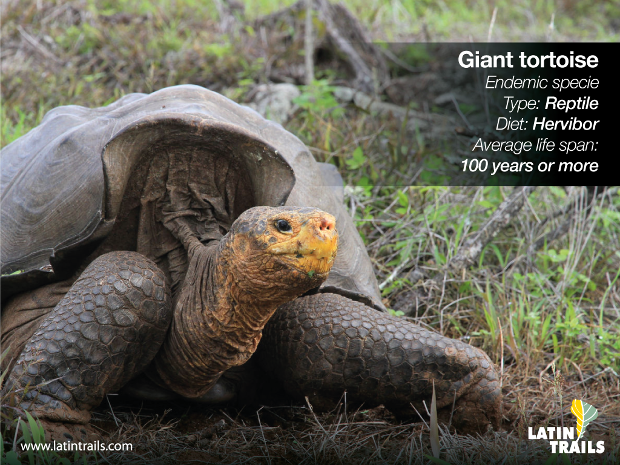 Galapagos tortoises represent nowadays one of the two remaining groups that still live in all the world. In fact, these giant reptiles gave their name to the Enchanted Islands. Galapago was the way that explorers used to call these animals, due to the shape of their shells. They spend most of the time resting, they are herbivores and their average lifespan is a hundred years ago.
2. BLUE FOOTED-BOOBIES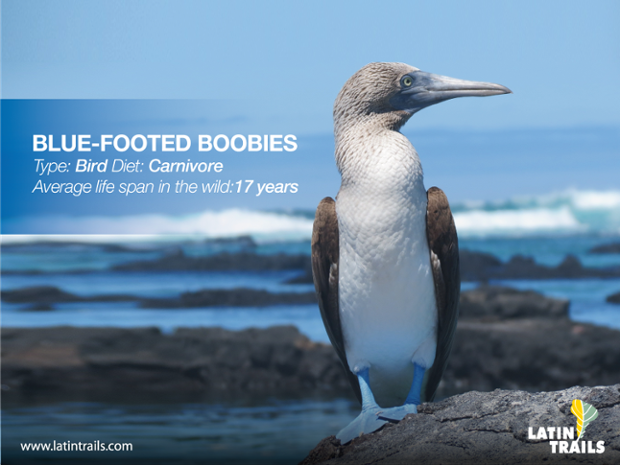 These exotic birds are one of the favorite species for visitors who travel to Galapagos Islands. They are easily identifiable due to their blue feet and their large peak. They live approximately 17 years and they are specialized fish eaters.
3. GALAPAGOS PENGUINS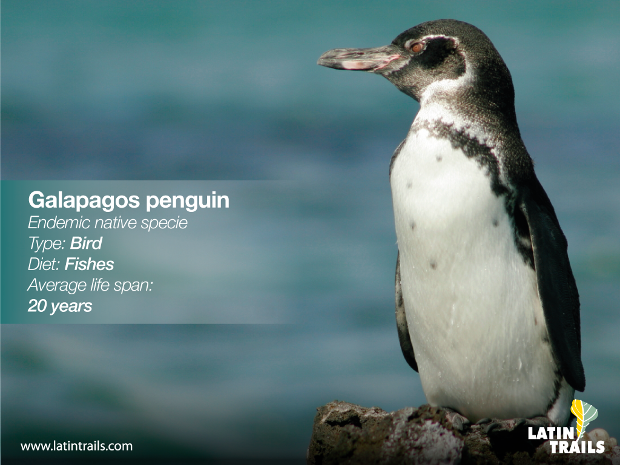 They are one of the smallest penguins in the world. Most of them are in Isabela and Fernandina Islands. They are endangered because of the snakes, owls, hawks, sharks and sea lions of the islands. Galapagos Conservation Trust has a project since 2010 to monitor their populations in the islands.
4. DARWIN'S FINCH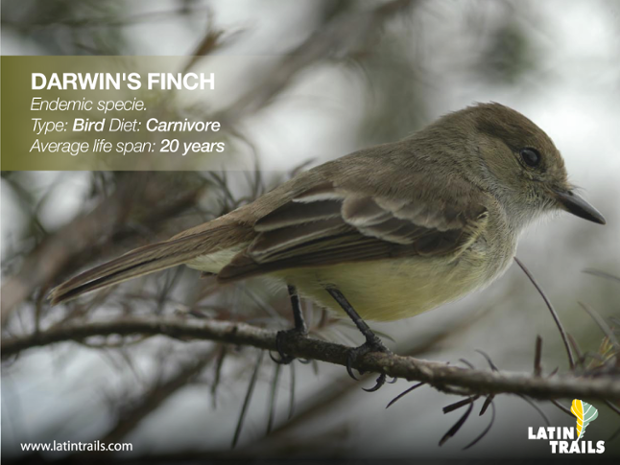 These birds owe their name to Darwin, as they were part of his investigation in his second voyage with the Beagle. Today there are more than 500,000 of them living in the Archipelago. This endemic specie is carnivore, and they often live around 20 years. Unfortunately, according to scientists, they could become extinct in several decades.
5. MIRRORWING FLYING FISH