Useful tips if you travel to Quito in Ecuador
Quito is captivating city, plenty of contrasts, art and tradition. It is a perfect destination for those who look for cultural heritage and a great variety of landscapes and experiences. Here you will find some tips if you decide to travel to Quito in Ecuador.
What to pack?
If you decide to visit Quito, you must dress in layers because you have to know that this country, and specially this city, has one of the most diverse climates. For this reason, it is important to have clothes for warm and cold weathers, including a raincoat and sunscreen. Some people say that Quito´s weather is like its ladies, so unpredictable!
Most of the tourists just need a normal passport to access Ecuador, and the official currency of the country is the US dollar.
What to eat?
Ecuadorian cuisine is extraordinary, but we recommend you to try ecuadorian humitas, ceviche, cuy, chocolate, and paila ice cream. For more ideas to eat in Quito, see this article.
Furthermore, if you go to Quito, we recommend you to know other great destinations of the country. You have easy access to Galapagos Islands and many exotic cities like Otavalo, Guayaquil and even the Amazon rainforest.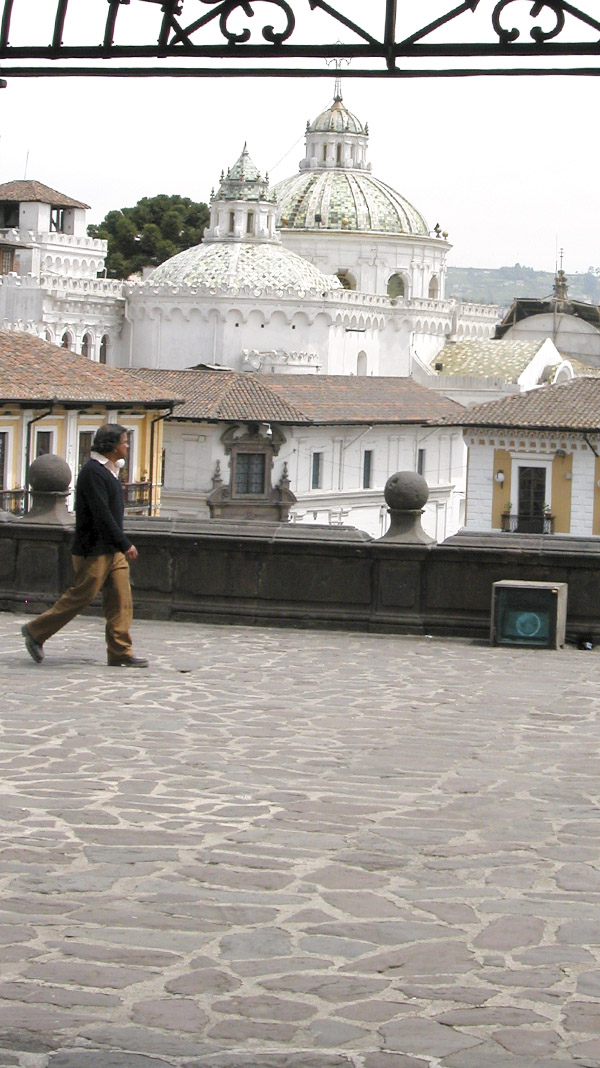 What to do?
Visit the markets in calle la Ronda
This traditional street from the 15th Century is part of the center of Quito, the historic zone of the city that makes it UNESCO's world heritage. La Ronda is always in party mode, days and nights. It has a lot of markets, restaurants and shops.
Take the 'Tren Ecuador'
Ecuador has some traditional and emblematic trains, where passengers can enjoy breathtaking sights while travelling with all the comfort and relax. Know the surroundings of the city on board of the train of the Liberty, the train to the Clouds or the Train of Wonders. Don´t worry about the budget, you can find the perfect option!
Take the cable car
Quito is surrounded by beautiful mountains and volcanoes, and the closest is Volcano Pichincha, with 4,690 meters high. If you want to enjoy a stunning view of the city, take the cable car, and you will have the chance to hike Pichincha.
If you want to travel to Ecuador or Peru, our local DMC is available for travelers and operators. Don't hesitate to contact us to ask for a tailor-made trip that suit your schedule, budget, and interests.