To all Dears Partners, Latin Trails informs you that, in order to give variety and exclusivity to our dear business partners, we want to show a new kind of tour that is suitable for people that are looking for new experiences in our beautiful Country. At this time, we bring you a new living tour based in taste and flavor of the Ecuadorian Cuisine, characterized by its native ingredients, preparation and history that each dish brings. Ecuador is a land of contrasts, in this small country, on each region, people have the opportunity to delight themselves with typical dishes of the countries cuisine. On this culinary tour, people will know Ecuador from an empty plate at any of our exclusive suppliers that are high level hotels and restaurants carefully selected on high standards of service and quality. Tours are well planned in order to enjoy and delight the most delicious and typical dishes in Ecuador. From the airport to your destinations people will taste Ecuador in the environment. Potato Tortillas and the "Hornado" (grilled pork) bathed with "agrio" (special mixed-herbs sauce) waits at your first gastronomic experience in the Andes. Surrounded by mountains and paramos, complementary activities can be done after or before a typical meal. Historic haciendas await for those who want to learn more about farm-made food, organic gardens and roses expositions. Living the cowboy style is possible, experiment their daily activities on a memorable experience that will remain in your mind. On the Coast, luxury, comfortable restaurants and boutique spa-hotels receive people with a different kind of food, based exclusively in seafood.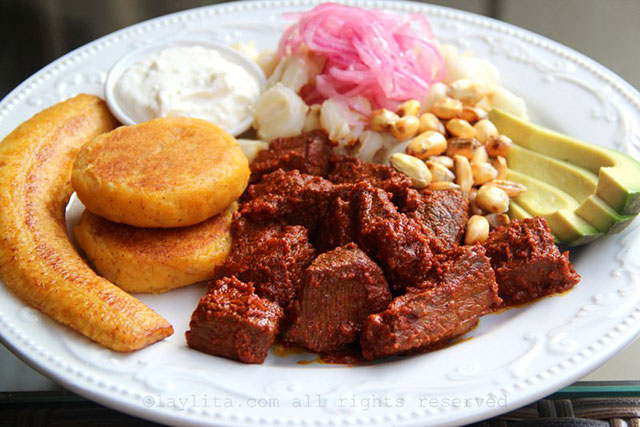 The pacific coast of Ecuador
Delight fried plantains with coffee or "bolones" at breakfast and enjoy your favorite a la carte dishes at lunch or dinner. Such a dish is the "Ceviche", a type of tomato, lime and onion cocktail that is usually served as either a starter or main dish. It is prepared by combining all the ingredients to create a type of soup that can be served, in some cases with rice, pop-corn, "tostado" (fried corn) and "chifles" (sliced fried banana), but if somebody wants to take risks, two or three drops of hot sauce can be a perfect complement!. Different kind of "Ceviche" can be served, fish, shrimp, octopus, scallops, lobster are some of the possible combinations to choose, this is the kind of food ideal for a relaxing time after a exhausted touring day. A special drink can make the difference to accompany this meal, a squeezed natural juice or a cold beer can give that flavor at your delicious "Ceviche".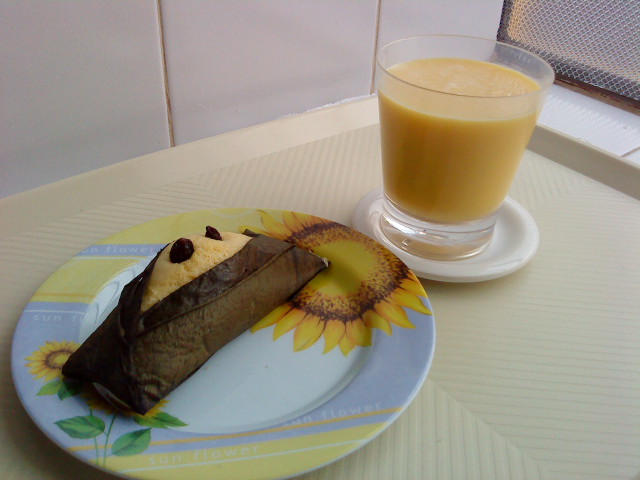 Ecuador, besides of having a permanent regional food exposition, available all the year, there are several Ecuadorian gastronomic fairs organized in order to exhibit their main products, traditional meals, farm-made food, candies and so on. Fairs are organized on special dates by the government of each city in Ecuador and private business. In Guayaquil, for example, on July it is prepared an important gastronomic exposition where you can find typical gastronomic degustation and samples of organic products. This event is organized by the government of Guayaquil by its "July Celebrations" or "Fiestas Julianas" in Spanish, but this is not our main fair in Ecuador, imagine what the other cities have to offer, just point a date in the calendar and you will find a regional festivity to live. Our custom trips are prepared like a typical Ecuadorian dish, at our visitors will. Ask for more information to our International sales executives.