Quito´s city center is one of the places that travelers want to discover the most. Why? Because of its historical heritage, preserved all along its streets and buildings. Hence, many travelers are looking forward to living this heritage city during their stay in Quito, and no better way staying in one of the hotels nearby the center. Indeed, there is a new property that started to catch the interest of those travelers that want to have a meaningful experience away from the typical luxury hotel. In fact, it was listed by The New York Times as one of the hotels to check out in 2018. Its name is Illa Experience Hotel and opens its doors last December 2017.
Illa Experience Hotel, a family house
Illa is more than an exclusive and luxurious hotel. It is a restored mansion from the Colonial period with a family feeling and ambiance that welcomes every guest. Here the traveler can have an approach to some traditions that have contributed to enriching the Ecuadorian culture, and some of them, unfortunately, has been started to lose nowadays. The local community, also, has an important part of the experiences that guest can have at Illa Hotel. In fact, according to the family owner of the hotel "Illa isn´t just a business, it´s a way to give back to the community (…) Illa is the way to do something more for Ecuador".
At Illa Experience Hotel many customs coming from the family are taking place to pamper every guest. Indeed, staying at Illa is like visiting the granny´s house and be treated by her. As soon as the guest crosses the main door of the hotel feels the warm environment that surrounds this historic mansion with a touch of luxury and traditions. It is surrounded by San Marcos neighborhood, a picturesque and residential area with some museums, arts center, and artisan workshops, just five minutes walking away from the Plaza Grande square.
Staying at Illa Hotel is either having an encounter with a Colonial room, a suite that emulates the Republican period or a modern suite with an outstanding view to El Panecillo Hill. Small details take part in Illa´s concept of delivering meaningful experiences such as being surrounded by embroidered linens, handmade carpets, restored doors from churches, liquors prepared by cloistered nuns, or the touch of local artisans and handcrafters that have brought to life many traditions.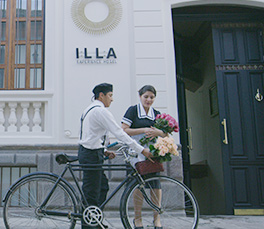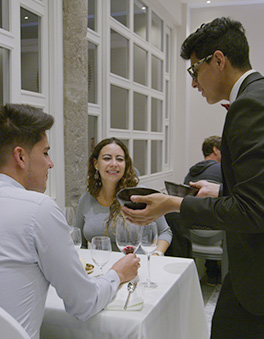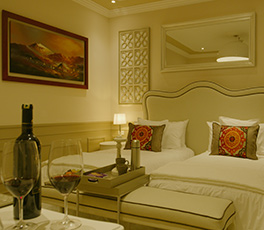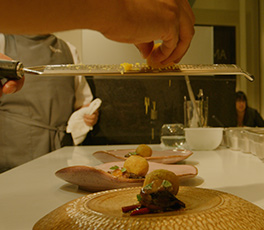 In addition to these unique details and touch, Illa Experience Hotel has ten rooms distributed in three levels, and it is one of the few boutique hotels in the historic district with an elevator. Regarding facilities, this ancient house offers very convenient areas and services for the guests such as a rooftop bar, a spa, a private wine cave, a backyard garden, and an astonishing culinary service in the hand of one of the top restaurant of Quito, Nuema Restaurant.
Nuema is the perfect match for Illa Hotel because it does not only offer an innovative Ecuadorian cuisine but also for its farm to table concept. Dining at Nuema or taking the breakfast is having a journey around Ecuador with the inclusion of native products uncommon even for locals that represent the four regions of the country.
For all these reasons and more, Illa Experience Hotel has been featured in NatGeo Traveller Luxury Collection 2017.
Illa Experience Hotel, moments to remember.