Lima is a destination of art, design, music and one of the richest and most prestigious gastronomy in the world. The Andean country's cuisine reflects the rich tradition and cultural diversity of Peru, that includes indigenous ingredients and also the influence of european immigration. Discover this extraordinary city with a unique cuisine recognised in all the Planet!
Peru has become a magnet for tourists: according to experts, peruvian cuisine is the ultimate attraction. However, it is not just a trend. In the last ranking of the magazine 'Restaurant', there are two restaurants of Lima in the global top 10. Central restaurant, in Peru, was recognised with the fifth position, and Maido with the eighth one. Moreover, Astrid & Gaston is considered according to this ranking the number 33 of the best restaurants of the world.
There has been an increase in the last years of travelers who go to Lima for discovering the gastronomy of the city. According to data from the Peruvian Government, in recent years the amount of the budget from tourists used for local gastronomy has doubled from 5% to 10%, representing an income of USD 350 million per year.
Visitors not only visit the restaurants there, they also visit the markets. September is a very good moment to go to Lima: Mistura is the largest gastronomic fair in the region, which has been held in September since 2008.
Lime cuisine includes an extensive number of ingredients, specially fish and also the famous ceviche. It is based on marinated raw fish, with all the flavour of the sea. Ceviche can be served in many variations, garnished with citrus along with onions, chillies, salt and pepper. Other typical complements are corn or potatoes.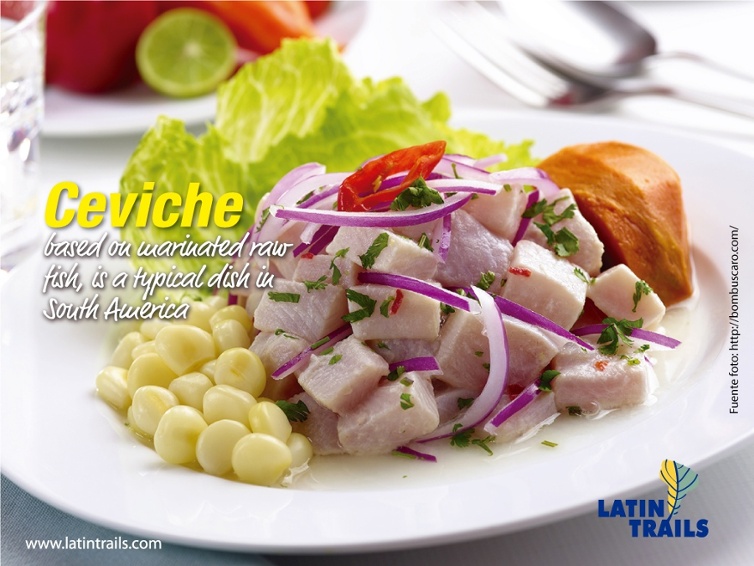 Corn, for example, is not an invention of this country, but Peru has more than 55 types of this grain, available in many different colours and textures. The best desserts are "turrón de doña pepa", "tejas de Ica" and "Picarón". For those who prefer healthy food, Lima offers an incredible variety of exotic fruits and vegetables. Pisco Sour is one of their typical delicious cocktails that can be the perfect drink to finish a high end dinner.
If you are a foodie, think about travelling to Lima, and remember that this city is much more than just a gastronomic destination! Lima, known as the city of Kings, boasts one of the nicest colonial downtown areas in South America. Furthermore, European and Andean traditions are merged together in their streets, museums, monuments and people.
Come to Lima and discover the flavors of this city!