Packing list for a Galapagos Expedition
Even though expeditions might vary according to the length and place you are willing to explore, there are common items that you need to take into account and put on your bag pack in order to survive the journey. If you are considering to visit the Galapagos Islands, then your will include additional items that make your experience more meaningful during your time in the enchanted islands. Among the things that you should include in your belongings for this special trip to Galapagos, are the following items:
Galapagos islands packing list
Regardless, if you are a professional photographer or an amateur, if your are in a cruise or on the islands, the marvelous landscapes that you will encounter day by day, deserve to be remembered in your traveling album. That is why we encourage you to bring a camera. A waterproof camera is well recommended for snorkeling or scuba diving. These will be tiny tools to help you enjoy your tour and trip on the Galapagos Islands.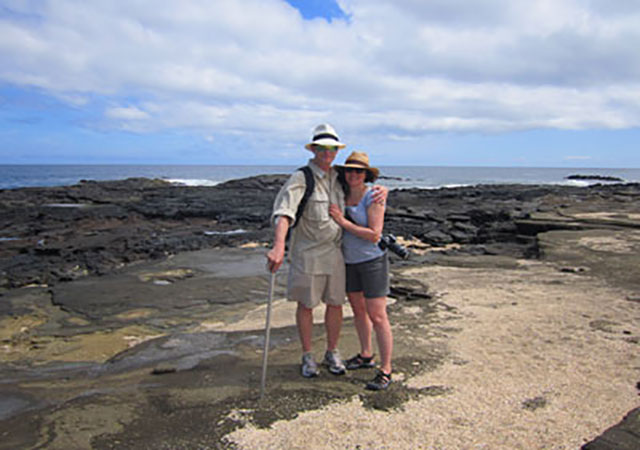 Comfortable sport shoes
Bring your oldest and most comfortable sport shoes to trek on the Galapagos Island's volcanic soil. In some, you can find a natural path made of volcanic rocks. Also the friction when walking on the volcanic stone can make little scratches on the sides of your shoes, so be aware.
Walking stick
If you are an elderly person or have had some surgery in your knees , hips, or legs, then is appropriate to bring a walking stick along. Make sure your tourist guide or team leader is aware of this detail. They are going to keep an eye on you during the trekking, and help you to walk through the path, if you need to.
Snorkeling Equipment
Apart from the famous giant tortoise, the Galapagos Islands are well recognized as a gateway to marine life and numerous coral reefs. As a matter of fact, Galapagos is ranked among the top places in the world for snorkeling and scuba diving activities. For snorkeling you just need the basic kit consisting of; fins, diving mask, and the snorkel tube. However, if you are planning to do some scuba diving, be aware that you may require a license in order to engage in this particular activity through the whole archipelago.
Binoculars
At times, and depending of your camera zooming, there will be some moments that you will like to observe much closer. These intimate events usually last a few seconds, hence you won't have time to take a camera shot in a comfortable position. Nevertheless, you cannot prive yourself to these treasures. That´s why the binoculars will become in handy at different stages.
Beach sandals
Sandals may be a 'must' of your clothing when you are at the coast, and even most important when you are in the Galapagos Islands. This is due to the expeditions that you might carry out on the many islands. There would be some expeditions that would be classified as "dry land" and others as "wetland". Usually "wet land" expeditions will occur when the boat cannot get close enough to the shore. For these expeditions you are requested to wear comfortable sandals that will cover the ankles.
Sunscreen, baseball cap and sunglasses
Considering that you are near the Equator line, where the sun rays have more intensity, it is appropriate to spread some sunscreen on your skin and protect your head and eyes with a hat , and sunglasses, to prevent any sun burns.
Water Bottle
The length of the walking expeditions and trekking activities for the most part last between 1 and 2 hours. Even though water dispensers will be available at your hotel or cruise, t it is important to take a small  water Bottle for your trekking affairs. When drinking the water we suggest you to do it at random and by small sips in order to prevent dehydration, and avoid mouth dryness.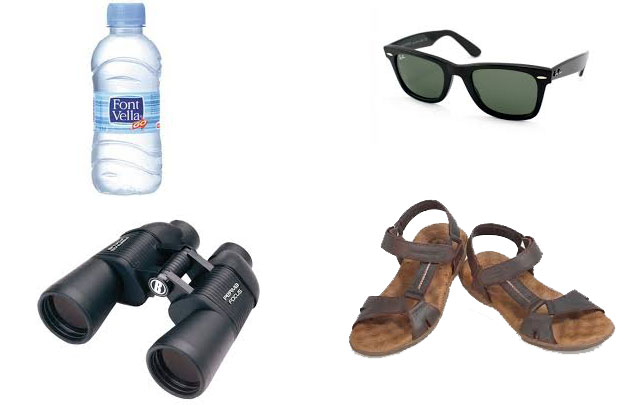 What to bring to the  Galapagos Islands
These advices can guarantee your success on your trip to the mysterious Galapagos Islands. If you need further advice regarding the equipment required in an exotic trip overseas, then feel free to contact our LatinTrails team who are willing to help you at any time. So, next time you have to pack your suitcase , keep in mind that our experience and well traveled agents can give you a few tips on what to bring for your next destination!