Travel Time: 1
While Quito is a fantastic place to wander and take in the sites, it's certainly not the only stop on your Ecuador vacation. Here are some short side trips you can take to see what other marvels Ecuador has to offer.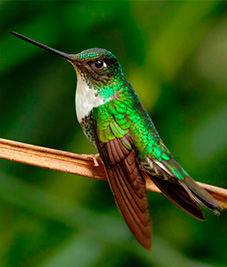 1. Mindo
Distance from Quito: 60 miles (96.8km)
Travel Time: 2h
Every Ecuador vacation must include a visit to this spectacular mountain-top village with its incredible river system and cascading waterfalls. If you're into bird-watching, Mindo is the perfect place to view rarities such as the Andean Cock of the Rock and several antpittas species. No trip to Mindo would be complete without a visit to the Butterfly and Orchid gardens and the Yumbo Chocolate Factory for a delicious hot chocolate.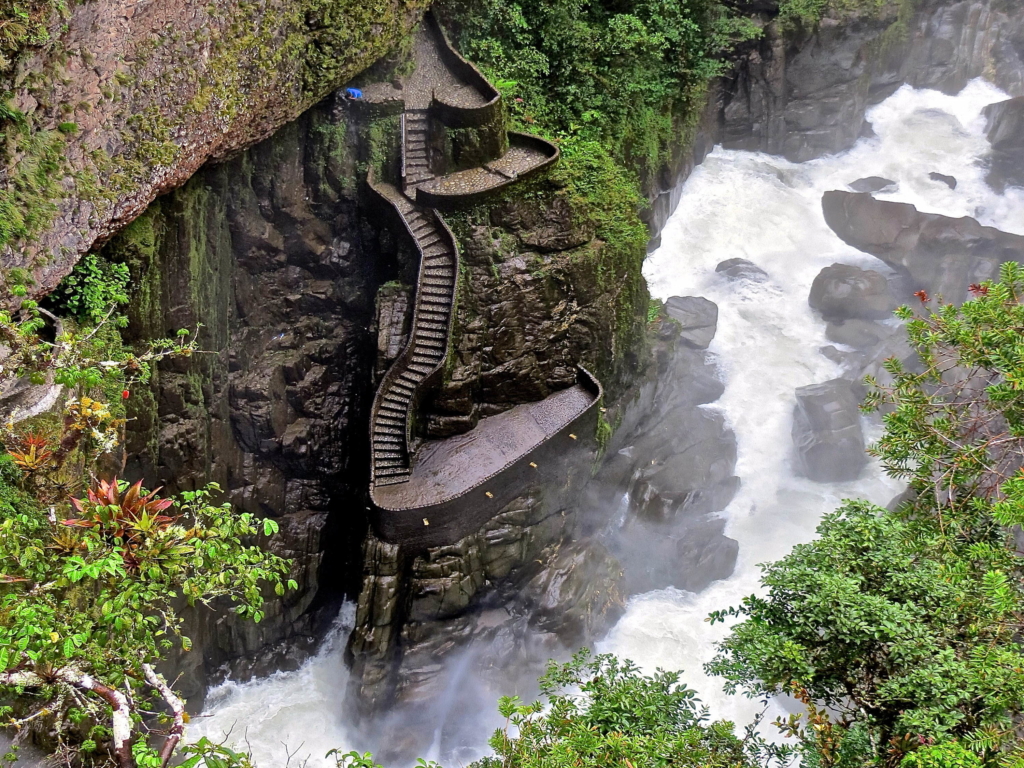 2. Baños
Distance from Quito: 119 miles (191.7km)
Travel Time: 3h 20min
The hot springs of Baños serve to soothe sore muscles from traveling. In fact, on almost every corner of Baños, there is a day-spa offering massages to ease stiffness from legs and shoulders tired from the hiking and ziplining, cycling, horse-riding and bungee jumping you'll do in the extreme sports capital. Don't forget to check out the impressive Pailon de Diablo waterfall and, for a wonderful lunch, there are restaurants serving fabulous locally grown trout dishes at the entrance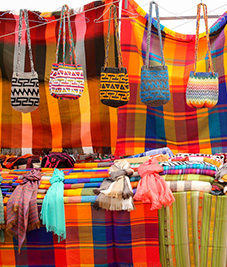 3. Otavalo
Distance from Quito: 56 miles (90.6km)
Travel Time: 1h 50min
The largest open air craft market in South America, Otavalo's Plaza de los Ponchos is the main attraction every Wednesday and Saturday. It's a shopper's paradise where you can buy everything from hand-crafted coconut earrings to genuine alpaca wool sweaters. Your Ecuador vacation will be remembered forever when you arrive home with a suitcase packed with Otavalo bargains. For dessert lovers, the farms around Otavalo grow an abundance of fresh sweet strawberries, and don't forget to try the scrumptious quimbolitos as well.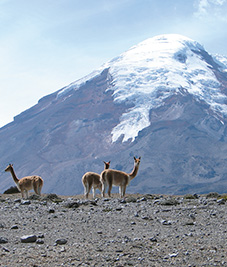 4. Chimborazo
Distance from Quito: 137 miles (220.6km)
Travel Time: 3h 45min
Chimborazo is on top of the wish list when it comes to mountaineering. The highest peak in the Ecuadorian Andes, at 6310m, offers the ultimate climbing goal for even the most experienced mountaineer. The guided climbing tour is a technical climb and the long approach to the peak will challenge your physical, spiritual and mental limits. Good acclimatization and excellent physical condition are requirements to trek the 1,300m altitude difference between Whymper Refuge and the summit, a 9-12 hour journey over endless glaciers. Are you ready to stand on the furthest point from the center of the Earth?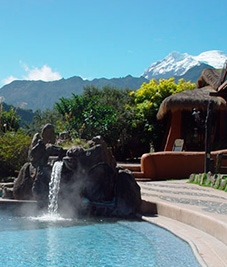 5. Papallacta
Distance from Quito: 43 miles (69.5km)
Travel Time: 1h 15min
Ease your entire body into the steamy thermal springs at Papallacta, a small town tucked into the Andean Mountains, most famous for its hot pools touted for their healing qualities. With stunning views of Antisana Volcano, you can let all your worries drift away with the vapors. There are several hotels in the area if you wish to stay overnight, or just head out on a day trip from Quito.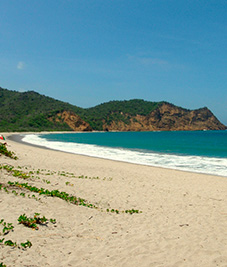 6. Esmeraldas
Distance from Quito: 182 miles (291.9km)
Travel Time: 6h
The province of Esmeraldas was named for its lush green jungles, the color of emeralds, but it is most famous for its long sandy beaches. Las Palmas, on the outskirts of the city of Esmeraldas, has a brand new malecon to be enjoyed by tourists and locals alike. Further down the coast, in Atacames, the beach is peppered with bars and restaurants for those who like to party. Further south, Mompiche boasts a world-famous point break where surfers. From all over the world come to test their skills and enjoy their Ecuador vacation. In this fishing village, fresh seafood dishes such as ceviche and encocado are the best.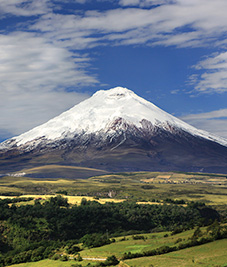 7. Cotapaxi
Distance from Quito: 68 miles (109.2km)
Climbing and cycling up Cotapaxi are popular tourist activities. With its perfectly symmetrical cone and its thick blanket of snow, a visit to Cotopaxi, one of the highest active volcanoes in the world at 5897m is the highlight of any Ecuador vacation. On day trips to Cotopaxi National Park, you can drive or cycle past the lovely Limpiopungo lagoon. Then, you can follow the road to 4500m, then trek up the rocky slope to the refuge at 5000m. The climb to the summit includes an overnight stay at the refuge.
Quito is the perfect place to travel to Galapagos. You should check our Galapagos Cruises section, you will love it!