Galapagos Islands, located in the West coast of Ecuador, are extraordinary! They are a paradise of biodiversity, unique among other travel destinations around the world. Let me tell you that there is nothing like a nice and small charming yacht to relax and to have dinner after a full day exploring the Islands!
The Cruise Ship
We are proud to present Galapagos Sea Star Journey, a boutique yacht with capacity for 16 passengers, 8 cabins and 42 meters of length overall. Galapagos Sea Star Journey has all the advantages of a small yacht, and the luxury of a great cruise. Enjoy a different view of comfort, perfect for eco-tourists, naturalists and photography lovers.
Ecological tourism is a different way to travel, a trend that has increased in the last years around the world. Galapagos is a perfect destination for ecotourists, since it is a paradise of biodiversity, and the Galapagos Sea Star Journey allows passengers to see the different exotic species very closely. Moreover, as this boutique yacht is small, it produces less contamination of the sea life as it use less oil.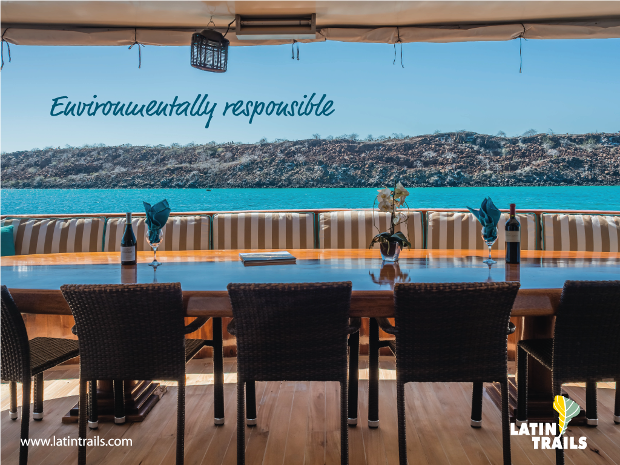 Our yacht offers locally produced food, with all the meals included and served in an international style. The chef is willing to adapt the menu to any requirement, allergies or veggie options. There is also an interactive cooking with the chef, for those who want to learn something about the ecuadoriantypical dish called ceviche.
Small yachts are idoneous for tourists who like a high end quality on their trips, and these way of travelling is also a good option for those who look for intimacy also is an option for groups like families or business peers. Moreover, small cruises have less environmental impacts and offer better revenues to tour operators.
There are so many ways of travelling as much as travelers, and for this reason, Sea Star Journey offers the chance to hire it for special events. For example, families that want to enjoy a travel together can rent it, or a company can book the yacht for a team workshop.
Furthermore, the yacht offers a wide range of itineraries, including activities for all interests and ages, such as snorkeling, kayaking, hiking, photography, bird watching or just sightseeing the marvelous landscape and wildlife of the Enchanted Islands.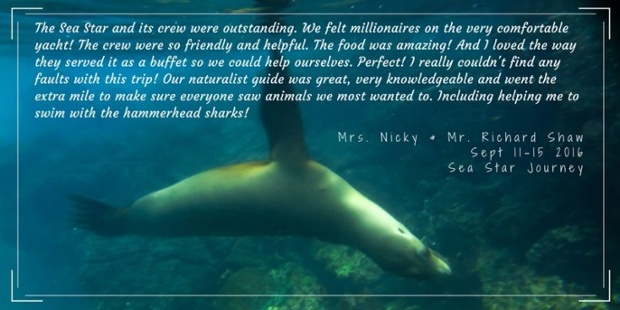 Any traveler that looks for an intimate cruise holiday experience, should choose Sea Star Journey. It is a great boutique yacht that has the privilege to be in one of the most amazing places of the world.