The Latin Trails team consist of a diverse group of professionals each specializing in distinctive areas, each making an important contribution to our company and meeting our goals. We carefully screen each candidate to make sure their abilities not only meet our standards but surpass them in every way. Every one that's part of the Latin Trails family works together hand in hand making sure customer satisfaction is always on top. Allow me to give you a brief introduction of everyone and please make sure you view their own personal profile for a more detailed description of them.
The idea of sustainable tourism became a concept to the Perkins-Robles family around the 70´s when the family was on a Medical Community trip organized by Marcel´s mother Ms. Mercedes Robles, President of World Trails LLC, our parent company. Marcel became fascinated with the country of Ecuador at a young age and eventually opened up the Latin Trails home office in the capital city of Quito years later.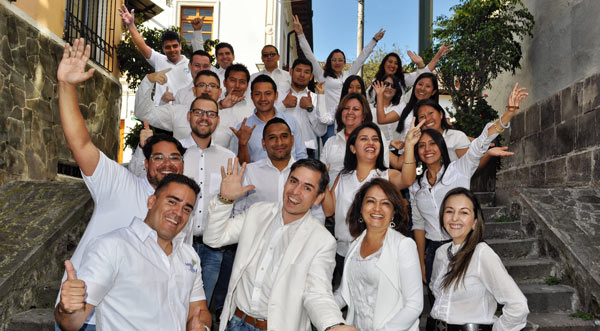 Our company is divided into five departments each with their own function to maintain Latin Trails operating smoothly and efficiently. The six departments are International Sales, National Sales, Operations, Customer Services, Marketing, and Accounting. I invite you to visit each section so you can become acquainted with the professionals you will be working with and get an insight into their background and personality.  Our goal is the success and satisfaction of your company and its clients.
International Sales Executive
International Sales Executive
International Sales Executive
International Sales Executive