Highlights of Ecuador:
The Galapagos & the Andes
Galapagos Islands is one most's bucket list. Here, you can enjoy a deep contact with animals and nature. In this enchanted islands, animals live in harmony due to they have enough food to eat. You can swim and snorkel close to stingrays, sea lions, turtles, and sharks. Of course, this tour also mixes that adventure with some days in Ecuador, a beautiful country with a lot of culture and wonderful landscapes.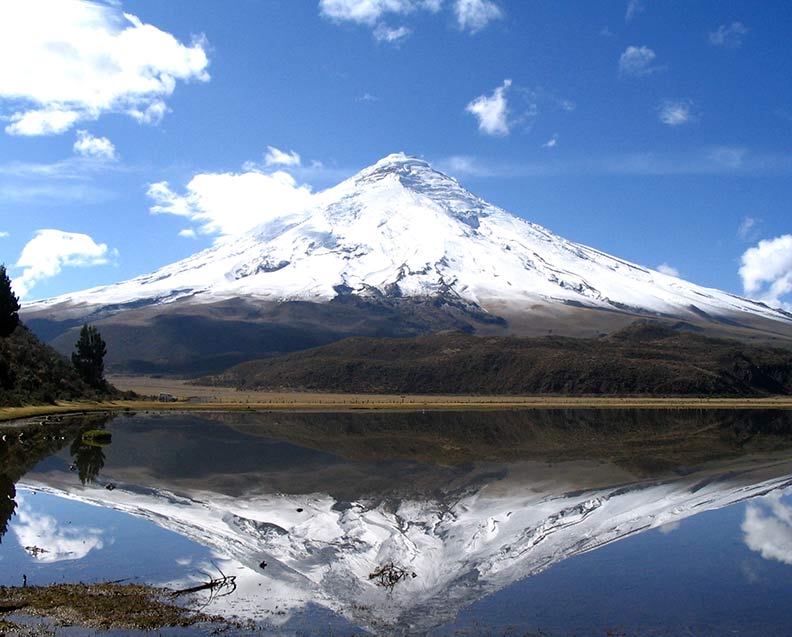 Day1: Arrival to Quito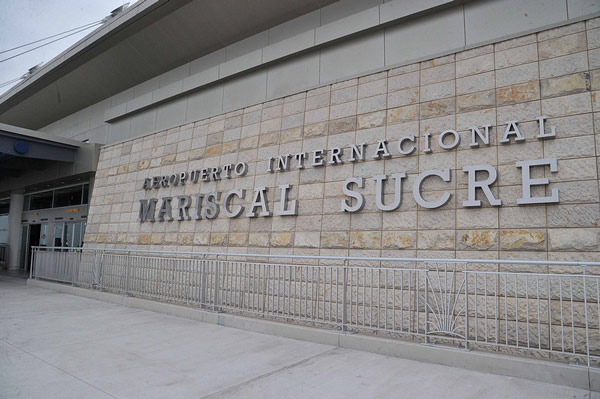 After arriving at Quito's Mariscal Sucre Airport, our helpful guide will meet you. He or she will be your personal translator, and assist with the private transfer to your hotel.
Overnight: Quito
Meals: -/-/-
Day 2: Getting involved in los Andes culture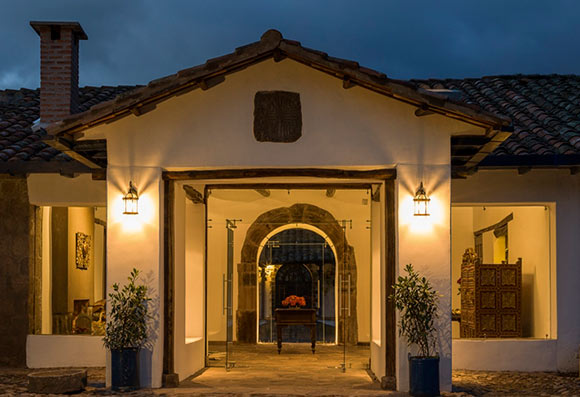 You arrive at Hacienda Zuleta, Ecuador Hotel, in the afternoon after a drive through lush pastureland. By this time, if Cayambe decided to behave, you will have enjoyed stunning views of the snow-capped volcano Cayambe on your way, which is just a few miles away from Zuleta. Your host will welcome you personally at Zuleta and after checking in to your room and  explain to you about the activities the hacienda offers and will find out about your personal preferences, needs or questions while having some afternoon tea or coffee. After planning your stay you will be shown around the main building, you will learn more about Zuleta's history, see ex- President Galo Plaza Lasso's private library, our chapel and wander through our beautiful gardens.
You will go back to the hacienda in order to enjoy the hacienda facilities and have dinner.
Overnight: Hacienda Zuleta
Meals: B/L/-
Day 3: A full day in Zuleta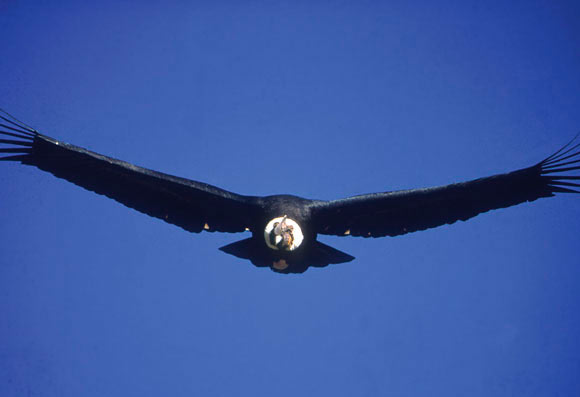 After breakfast the guide will be waiting for you at the hacienda lobby to take you to the tour on the Condor Huasi Project. Zuleta has been internationally and nationally recognized for its work with the Andean condor of Ecuador. Many of our guests ride or hike to Condor Huasi, our Andean condor rehabilitation project. Located about 5 km from the house in a valley surrounded by native forest.
At Condor Huasi, the only reproduction and liberation site licensed by the governmental  Ecuador Andes condor protection agency in Ecuador, you will be able to observe the eight condors we have in captivity and with some luck you might see wild Andean condors of Ecuador flying above you or even landing on the aviary.
After the tour at the condor project you will head back to the hacienda and you will have lunch before the afternoon activity.
Overnight: Hacienda Zuleta
Meals: B/L/D
Day 4: Otavalo Market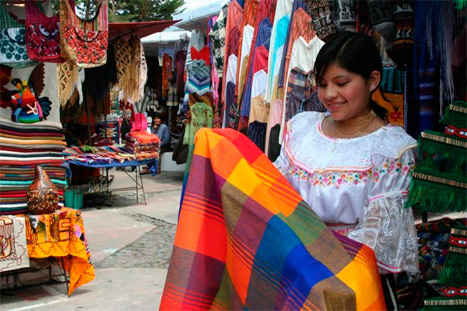 This morning you will leave Zuleta with your tour guide, heading to Otavalo, the town famous for its weekly artisan market.  Here we will visit the textile market located at the "Plaza of Ponchos"; this is one of the most famous markets in South America. You will find all kinds of handcrafts including tapestries made on the Spanish weaving loom as well as the indigenous blackstrap loom.  After which you will enjoy some free time for bargaining and buying with the friendly Otavaleños.
Overnight: Quito
Meals: B/-/-
Day 5: A day to explore Quito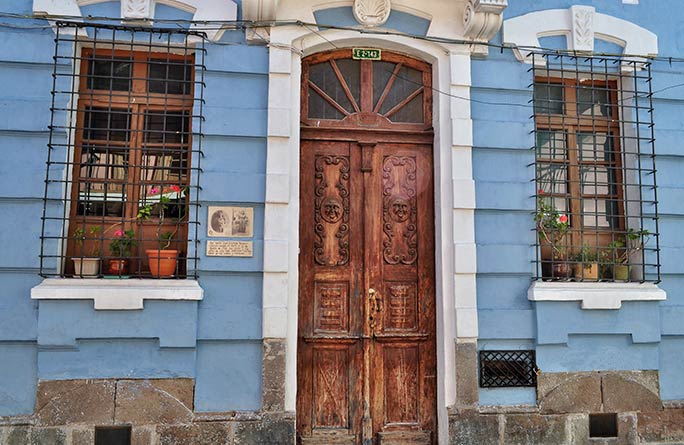 After an early morning breakfast, the tour will depart to Quito downtown, or Centro Histórico, which was declared a UNESCO World Heritage Site in 1978.  We will start with a panoramic view of Alameda Park and the Basilica, followed by a walk down the street of the Seven Crosses. The trip will continue with a walking tour, starting at Independence Square.  From here, we will visit the presidential palace, the main cathedral, the gold-plated La Compañía Church, San Francisco Church and San Francisco Plaza.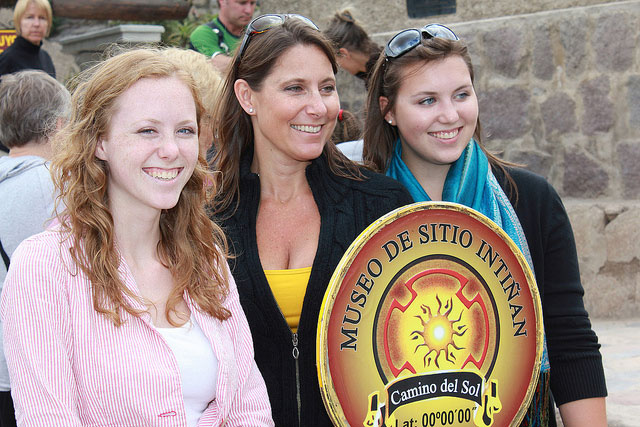 As an addition to the Quito Colonial City Tour, we travel to "La Mitad del Mundo" complex. Its monument is located at latitude 0º 0´0″, and provides for once-in-a-lifetime opportunity to straddle both hemispheres, or hop between the two in the blink of an eye. The monument forms the focal point of a park and leisure area with gift shops and restaurants. The site occupies an important place in the solar-based Andean Cosmo vision, since ancient Andean people were aware of its significance many thousands of years ago. The Ethnographic Museum at the complex provides a fine overview of Ecuador has varied cultures and geography.
Overnight: Quito
Meals: B/-/-
Day 6: The highest active volcano in the world, Cotopaxi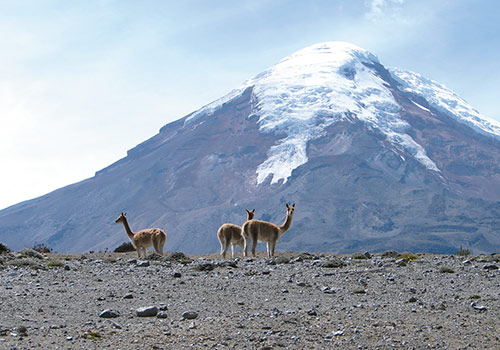 After an early morning breakfast, depart towards the Cotopaxi National Park. The Cotopaxi Volcano is one of the most important landmarks in Ecuador because it is the highest active volcano in the world. Lush endemic flora and fauna of the area we can observe, including one of the most representative species is the Chuquiragua (also known as the mountaineer's flower) wild horses, deer, llamas, and more. Whilst in the National Park you can also visit Limpiopungo Lake, located near Rumiñahui volcano (4757 meters), or go hiking to observe birds. After this experience, you will go to a "hacienda" a colonial Andean rich farm, where you will overnight.
Overnight: Hacienda in Cotopaxi
Meals: B/-/-
Day 7: The roses plantation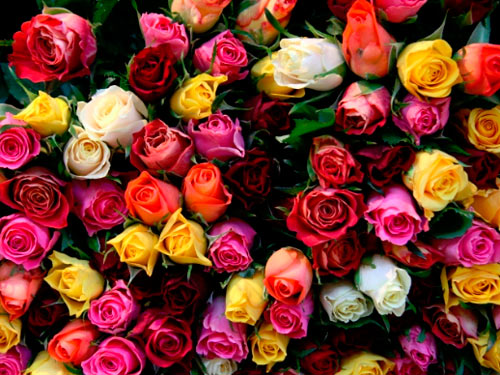 This day you will be in a Roses plantation, where you will see how is the process to get one of the most famous roses worldwide. Afterward, you will experience a local market, there, you can see traditions and products produced locally. Depending on the day, you go a specific market due to they don't open every day.
Overnight: Quito
Meals:   B/-/-
Day 8: Galapagos Cruise
Depending on the flight to the Galapagos you will have breakfast and the guide will be waiting for you at the hotel reception, so you can be transfered to the airport to take the flight to the Galapagos Island. Also, depending on your arrival day day the Galapagos itinerary will be different as well as the boat you will take. We own two yatchs Seaman Journey Catamaran and Sea Star Journey . Here the are an example ititnerary:
Cerro Colorado, San Cristóbal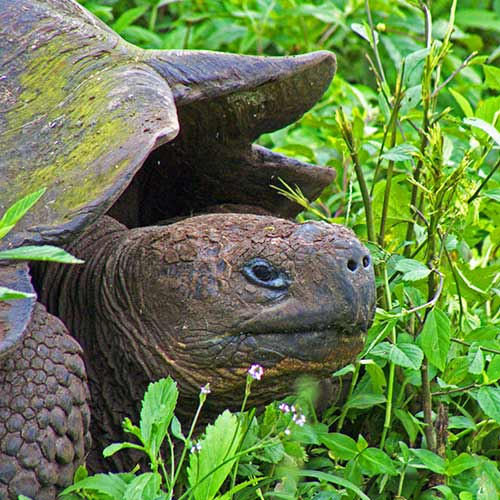 Cerro Colorado, San Cristóbal: Upon arrival at San Cristobal Airport, travelers pass through an airport inspection point to insure that no foreign plants or animals are introduced to the islands, as well as to pay the park entrance fee of $100 (unless it has been prepaid). A guide will meet you, help you collect your luggage, and escort you on a short bus ride to the harbor.
In the afternoon, visit to Cerro Colorado Tortoises Protection and Growing Center, located at 40 minutes aprox by bus to the south east of the island. This center was built to improve the status of the population of the island tortoises. The center includes a large corral, a Visitors center, breeding center and an interpretative trail. Along this trail is possible to see different species of native and endemic plants as well birds as the San Cristobal Mockingbird, Yellow Warblers, and many species of finches and the Galapagos flycatcher.
Overnight: Galapagos Cruise
Meals: B/L/D
Day 9: Galapagos Cruise
AM: Española Island, Gardner Bay
Located on the north-eastern coast of Hood, Gardner Bay provides an excellent beach for relaxing, swimming, snorkeling, kayaking, and the opportunity to observe sea lions. Here we can also observe sharks in the crystal clear ocean waters.
PM: Española Island, Punta Suarez
This rocky land spot sustains one of the most impressive and varied colonies of sea birds in the Galapagos. Along its southern shore, high cliffs rise up from the sea affording the visitor spectacular views of soaring birds and of the blow whole where water spouts up to 50-75 feet into the air according to the intensity of the surf.
Overnight: Galapagos Cruise
Meals: B/L/D
Day 10: Galapagos Cruise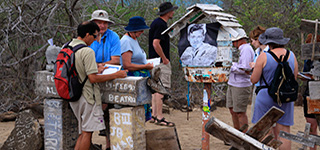 AM: Punta Cormorant, Floreana
This site offers probably the best Flamingo lagoon in the Galapagos; it is also one of the largest in the islands. It's situated between two tuff lava cones that give the area a special atmosphere. There are various species of shorebirds to observe besides flamingos; the most frequent are common stilts, white-checked pintail ducks and other migratory birds. It is very interesting to see the two distinct beaches: "The Green Beach" (due to its high percentage of olivine crystals in the sand) and the "Flour Sand Beach" which is made up of coral.
PM: Post office bay & Baroness Lookout, Floreana
Historically, this site is the location of a wooden barrel that was placed in the 18th century by the crew of a whaling ship.  It has been used since this time by mariners and tourists as a post office. The idea is to carry letters or postcards to their destination by hand. Apart from being the Post Office Barrel, this site was the landing area for some of the first colonists. We will continue to the north of the island and will ascent to an elevated slope to enjoy a beautiful vista at the Baroness Lookout. It is said that Baroness Eloisa von Wagner loved this place and spent several hours watching the horizon. Within walking distance (30 m) are the ruins of what is known as her House. From this lookout, the landscape covers the coastline from the Ender by islet to Post Office Bay, as well as Cerro Pajas, the pool of flamingos and wide forest of Palo Santo.
Overnight: Galapagos Cruise
Meals: B/L/D
Day 11: Galapagos Cruises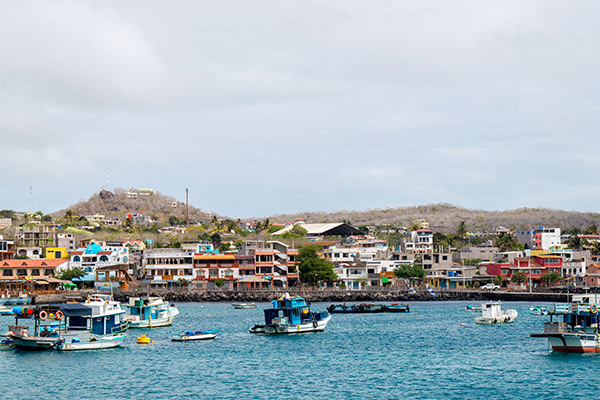 AM: North Seymour Island
Seymour is an uplifted (as opposed to volcanic) island and so is generally flat and strewn with boulders. There are good nesting sites here for a large population of magnificent frigate birds. Blue-footed boobies perform their courtship dance in the more open areas and swallow-tailed gulls perch on the cliff edges. Despite the tremendous surf that can pound the outer shore, sea lions haul out onto the beach and can be found bodysurfing.
Watch your step, as the boobies don't worry much about where they nest, and you might just step on one. The trees are dotted with male frigate birds trying to attract the attention of the ladies by inflating their bright red skin flaps. They sometimes fly in the air to call more attention to themselves. There's a circular path that takes you through the island to a beautiful, rocky shore where the waves crash a silvery-blue.
PM: Bachas Beach, Santa Cruz Island
These two small beaches are found to the West of Turtle Cove.  Their sand is made of decomposed coral, which makes it white and soft, making it a favorite nesting site for sea turtles.  Behind one of the beaches there is a small brackish water lagoon, where occasionally is possible to observe flamingos and other coastal birds, such as black-necked stilts and Whimbrels.  The other beach is longer, but it has two old barges that were abandoned during the Second World War, when the USA used Baltra Island as a strategically point to protect the Panama Channel.
Overnight: Galapagos Cruise
Meals: B/L/D
Day 12: Galapagos Cruise
AM:  Mosquera Islet
Mosquera Islet is located between Baltra and North Seymour. This is a small islet formed by a geological uplift, with a reef of rocks and coral and a great white sand beach, where lie a big population of sea lions. You can also observe several species of shorebirds. This site offers great snorkeling and swimming. Along the rocks are commonly running Red Lava crabs or Sally light-foot crabs.
Then transfer to the airport at Baltra Island for flight back to Quito where you will be transfer to the hotel.
Overnight: Quito
Meals: B/-/-
Day 13: Transfer out
Depending on the international flight schedule you will have breakfast and the guide will be waiting for you at the hotel reception, to transfer you to the airport.
Meals: B/-/-
Privates transfers and transportation
Meals detailed in the itinerary
Galapagos Cruise
English speaker guide
Additional meals and drinks (soft & alcoholics)
International flights and airport taxes
Tips and personal expenses
Travel and medical insurance
Ticket to/from Galapagos
Contact a Galapagos & Ecuador Specialist