Comment cards Sea Star Journey
Departures, January 2020
Jameson & James Young (United States of America)
January, 30 2020
Victor Hugo did an amazing job guiding our journey.The crew did a fantastic job and always smiled and offered assistance.
Sea Star Journey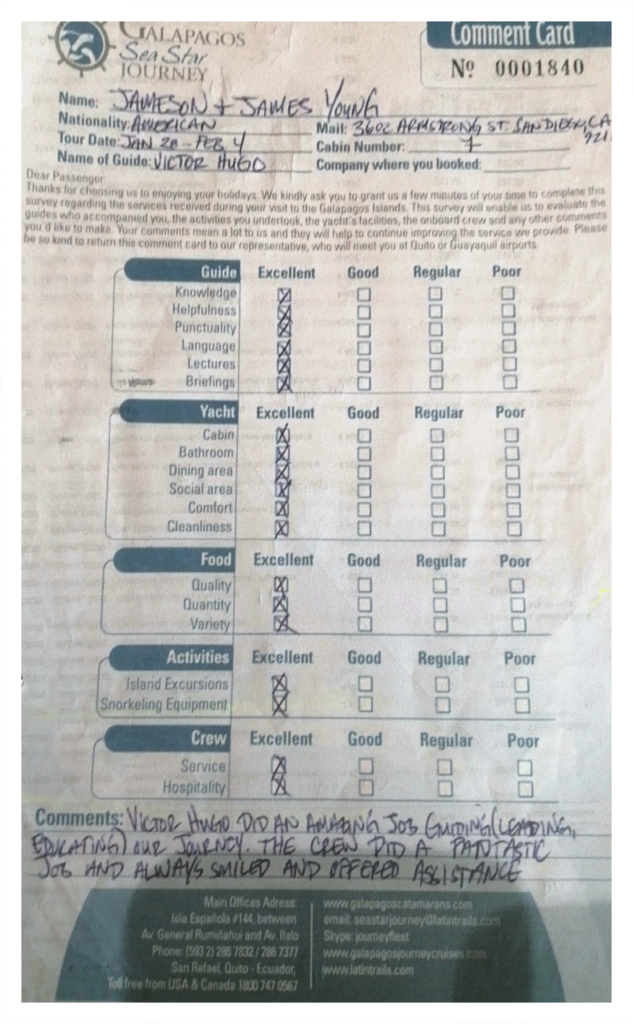 Sharon Mohr (Canada)
January, 21 2020
Jorge was a delight and his enthusiasnt for this job connendable. A great ambasador!
Sea Star Journey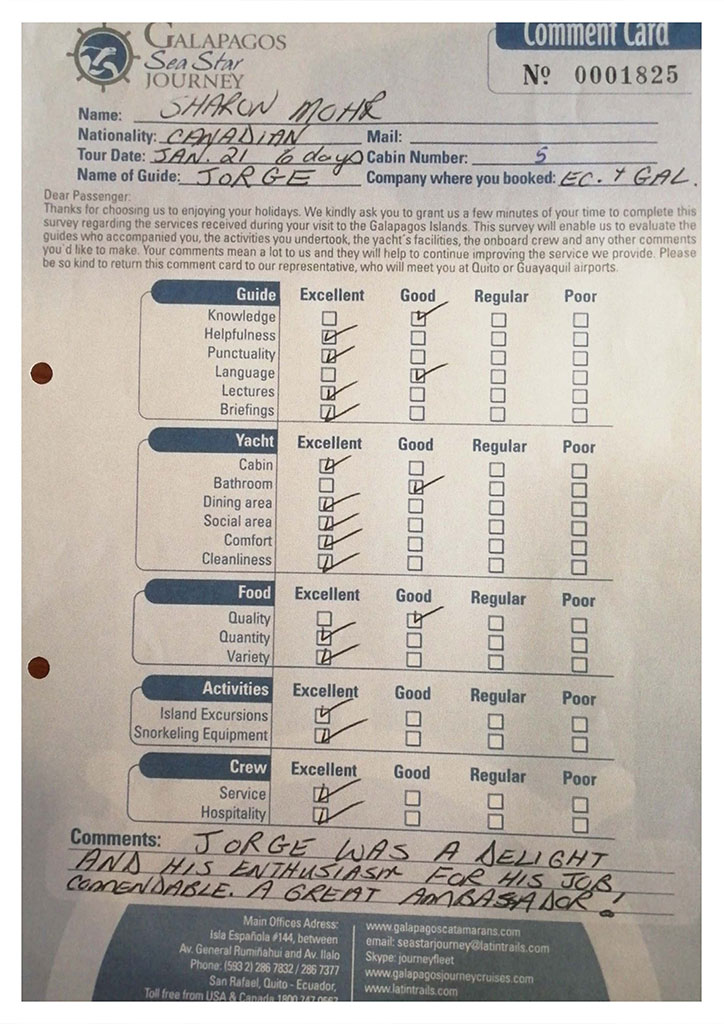 Roger Chang (China)
January, 12 2020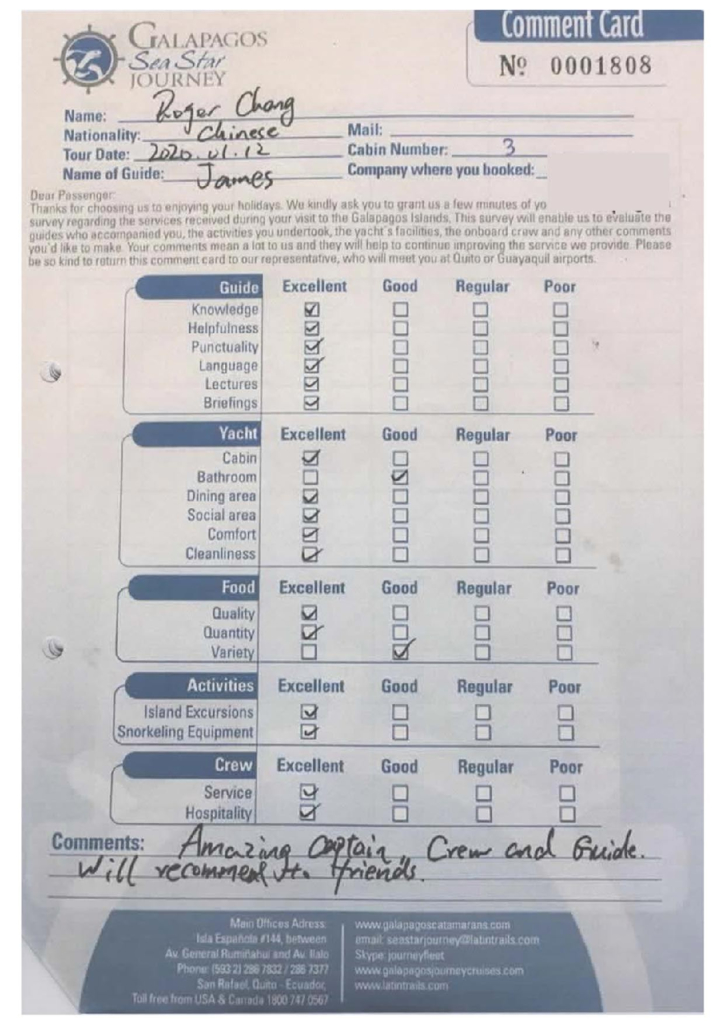 Joseph Banning (United State of America)
January, 12 2020
I would higly recomend this trip to a friends Boat, crew, guide were perfect, Thanks!!!
Sea Star Journey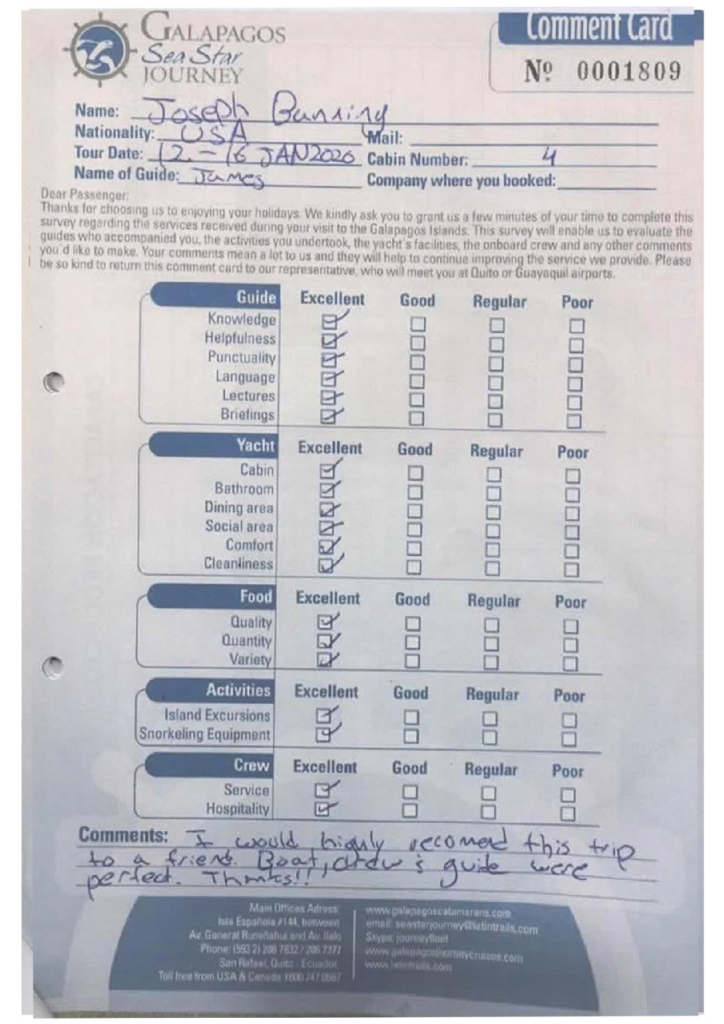 Anna Lucia Bracken (Ireland)
January, 7 2020
We really enjoyed our trip and would have no hesitation in recomending you to others.
Sea Star Journey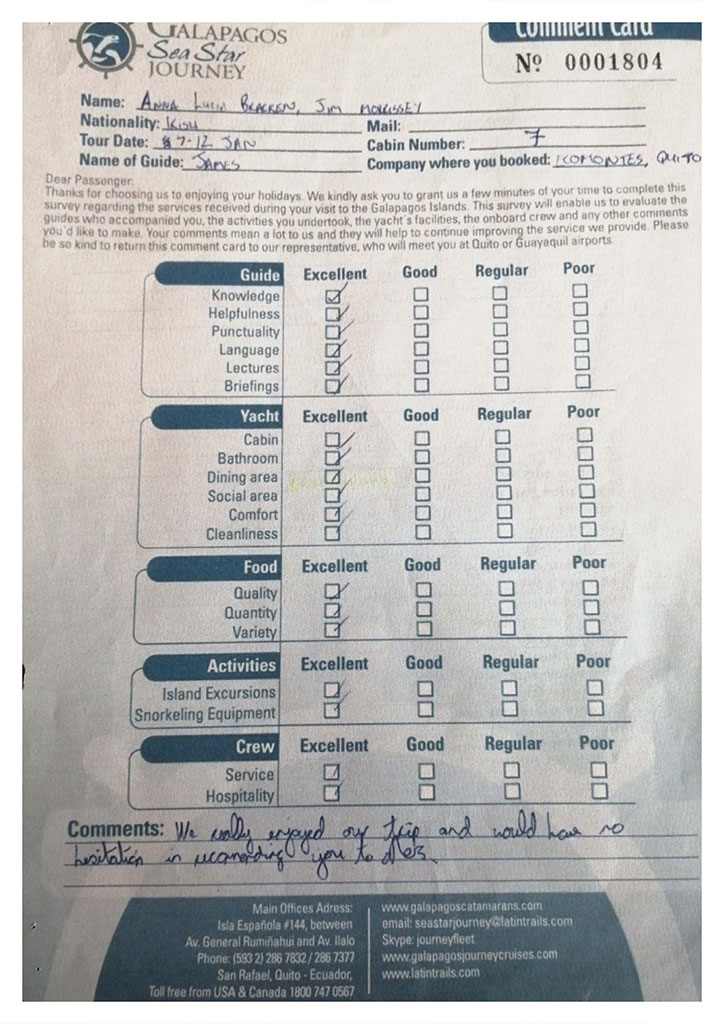 Ella Patel (Australia)
January, 7 2019
This was a great experience, we saw so much beautiful wildlife and scenary and the crew were extremely friendly and helpful!
Sea Star Journey