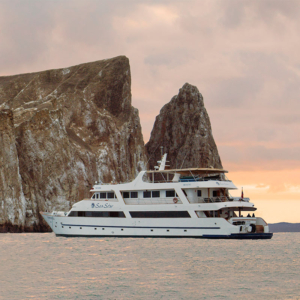 Galapagos Cruise
First Class
16 passengers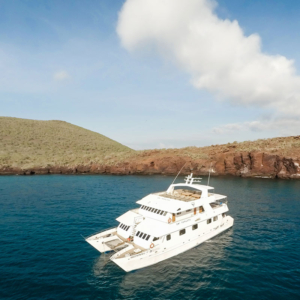 Galapagos Cruise
First class Catamaran
16 passengers 
✔  Wide social areas
✔  Staff with years of experience working onboard
✔  The best option for family trips
✔  Excellent itineraries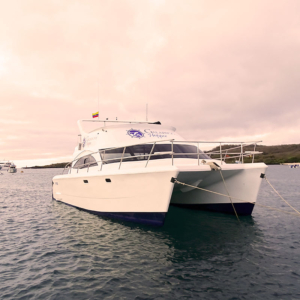 Galapagos day trips
First class catamaran
12 passengers 
✔  Combine day cruises with staying in a hotel at night
✔  The only first class catamaran for day tours from San Cristóbal
✔  Two bathrooms
✔  Excellent buffet cuisine

Presenting the luxury-class Sea Star Journey, the comfortable Seaman Journey and the daily tour catamaran Galapagos Hopper. Also, you can check out the availability and book online. To do that, select the ship you prefer and follow the link to find the updated availability.  You can choose the date you prefer, then, you check out the free spaces, and finally, you click on "book online."  Or if you prefer, you can contact us by mail to travel@latintrails.com.
We understand how important is choosing the right cruise, for that reason, we bring fresh information of our Galapagos cruises, tours, and destinations. Bear in mind there are many ways to enjoy the Galapagos islands; if you prefer to take land-based in tours in Galapagos,  we can tailor made it for you. We have 20 years of experience in this wonderful destination.
We have different ways where you can contact us, like our skype: ecuadorboutiquetravel; our online chat (during working hours); or through the contact form of our web page.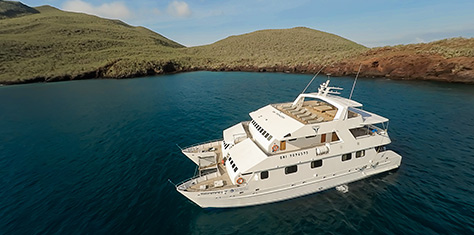 Frequest Asqued Questions
About your Galapagos Cruise
Where are the Galapagos Islands?
What is the best itinerary in Galapagos?
What is the packing list for a Galapagos Expedition?
What to see in Galapagos and how many days are needed?
Why should I combine my trip to Galapagos with Peru?
What are the top sites you should not miss in the Galapagos Islands?
How is the weather in Galapagos?