How to identify the best Galapagos Cruise?
Reading time: 5 minutes
Subtitles:
How ti identify the best Galapagos Cruise?
One of the most common questions that our passengers ask, and one that is difficult for us to answer is "which is the best Galapagos Cruise?" That's because the answer depends on the travelers´ interests, budget, and availability.
 With approximately 100 vessels sailing along the Galapagos archipelago, the categories of  Galapagos boats are quite diverse. You will find small boats, low-cost yachts, up to the large ones and then there are boutique yachts. Here is some information for you to consider in choosing the best boat for sailing the Galapagos Islands.
Small Boats vs. Big Vessels
If we filter the list based on what we can offer, the number of options reduces exponentially, especially if we choose three main categories: Boutique, First Class, and Tourist Superior; so, we can have an accurate list of boats.
As we know, passengers make decisions based on their needs and expectations. A small yacht, for example, is ideal for those travelers that are looking for exclusivity, comfortable and convenient facilities, personalized service, and the opportunity to share the experiences with their cruise mates as well as the crew of the yacht. On the other hand, the bigger vessels offer a concept closer to a Caribbean cruise, with lots of activities and services that provide entertainment options aboard. Often on big boats, travelers are divided into small groups, which are treated separately, so the integration between all the guests can be a bit difficult.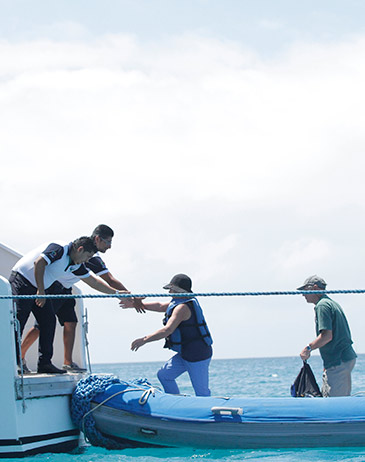 How to identify the match between the size of the vessel and their category?
Ideal for families and couples
Passengers are divided into small groups of 16 people each
In the case of disembarking, people need to have a bit of patience because it is not possible to disembark the whole ship, so they disembark by groups due to the regulations of the national park and the number of people in restricted areas.
Sailing is normally more stable; yet, big yachts have to anchor at the open sea instead of being close to the bay
There are only a few big vessels in Galapagos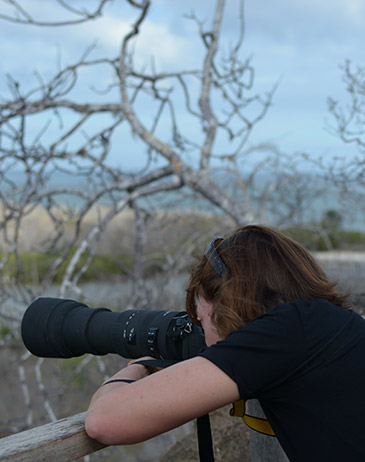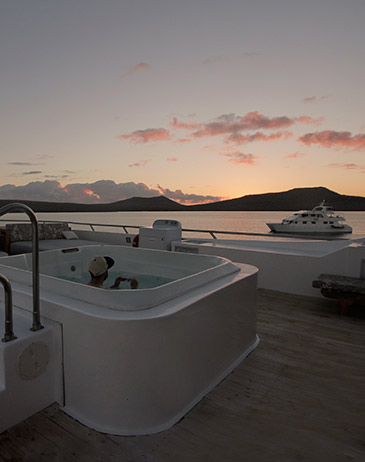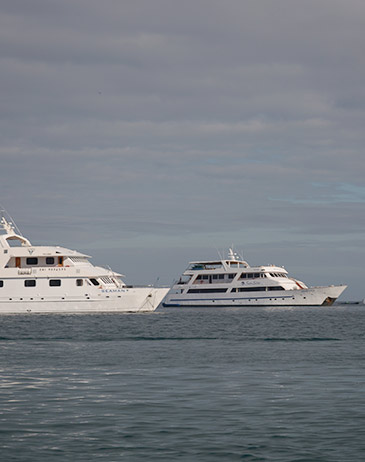 Limited number of this type of vessels at the archipelago
Wide spaces and facilities onboard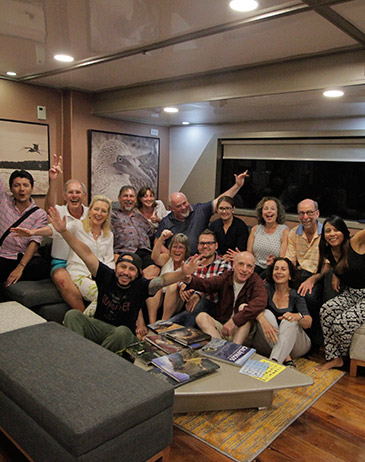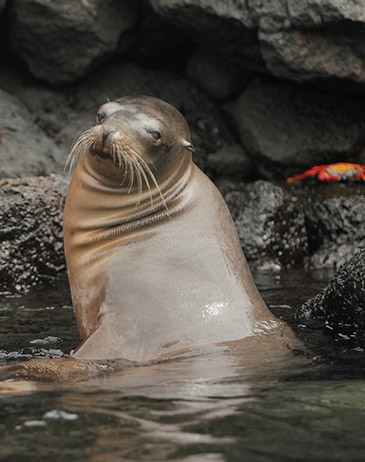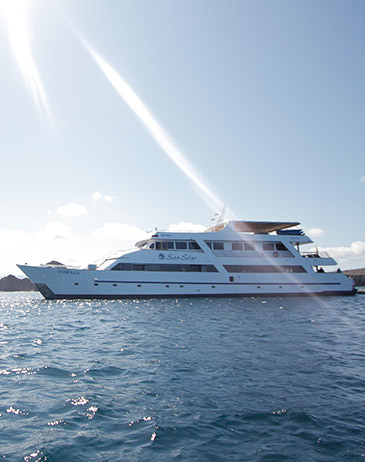 16 Passenger Boat (or less):
Most common type of boats in the Galapagos Islands
Type of vessel expected by international travelers
Offers more personalized and exclusive services, depending on the category of the yacht
Promotes and facilitates the interaction between cruise mates
Ability to anchor close to the bay
Depending on the type of vessel (yacht, catamaran, or sailboat), it offers wide and comfortable social and private areas

Are you thinking about traveling to Galapagos & Ecuador
Let us know your budget, and we can build a tailor-made tour for you.
Expeditionary vs. Scuba Diving Cruises
An increasing number of travelers arrive at the Galapagos islands looking for an expeditionary cruise that takes them to watch the unique archipelago´s flora and fauna. Nevertheless, there is a considerable percentage of people that look forward to diving into the deepest waters of Galapagos.
Even though both types of trips provide a cruise along the islands, the itineraries and services vary considerably. In the case of expedition or naturalist cruises the excursions focus mainly on discovering and exploring islands, its endemic species, and also to experience the underwater world through the snorkeling in some sites; all the activities are led by a naturalist guide certified by the Galapagos National Park. Expedition ships offer cruises from 4 days up to 15 days.
On dive cruises, the itineraries are focused on discovering the marine wildlife in locations that are not normally visited by expedition cruises. Therefore, it is possible to visit certain islands, but the journey it is planned thinking on the quantity and type of dives. Additionally, it is mandatory for travelers to hold an Advance PADI certification or its equivalent for being able to join the cruise. Minimum time required for this diving cruises along Galapagos is eight days. There is a requirement that passengers stay on the land after the cruise a minimum of 20 hours before the flight back to the mainland of Ecuador for safety reasons. It is important to note that Puerto Ayora has a hyperbaric chamber.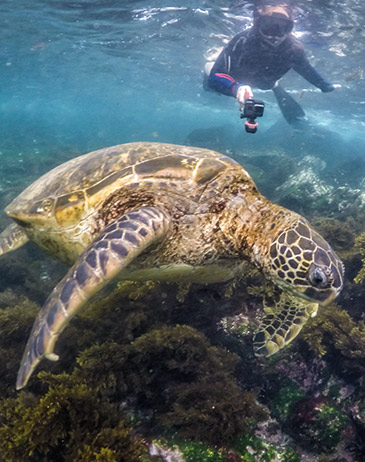 Which is the best category?
The Galapagos Islands has a wide range of categories; yet, the boutique yachts are the most valued and desired by travelers. To explain further – boutique yachts are small boats that offer a high standard of service onboard as well as exclusive facilities with luxury touches.
All vessels work under the standards and conditions established by the Galapagos National Park Directorate, in terms of usage and protection of natural and restricted sites and the fragile ecosystem. This can limit certain services that in other destinations are expected – such as telecommunications, especially in remote areas of the archipelago.
It is important to clearly outline the level of comfort and service that the traveler will experience, and to offer them the best combination of nice atmosphere + comfort + convenient facilities + personalized service + capacity to exceed guests' expectations.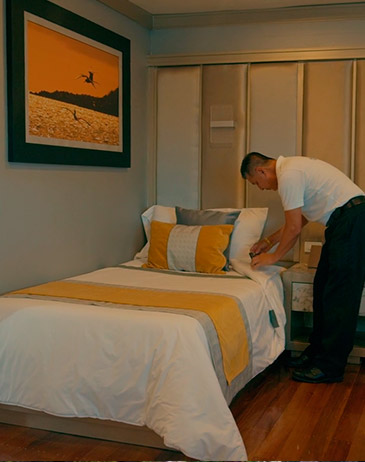 How to know the right classification of the Galapagos Cruise?
Tourist Superior: Basic but comfortable facilities, a bit limited indoor/outdoor spaces, small and nice cabins, not fancy decoration and simple menus.
First Class: Better quantity and quality of the facilities onboard, more recreational and relaxing areas, better decoration and service aboard as well as more personalized. One of the best examples of this category is the Galapagos Seaman Journey
Boutique: facilities with luxury touches, wider spaces, contemporary decor, personalized service onboard, wider cabins, and in some cases with balconies, Jacuzzis, cruise directors, and a gourmet menu either serviced or buffet. The best example of this category is the Galapagos Sea Star Journey, which was awarded as South America´s Leading Boutique Cruise by the World Travel Awards in 2017.
Latin Trails, on the other hand, offers two of the best cruise ships in their categories with a focus on high standards of services, always looking forward to exceeding guests´ expectations. In both vessels (Galapagos Sea Star Journey and Galapagos Seaman Journey), there are offered convenient facilities aboard; knowledgeable and experienced guides; a gastronomic concept that combines international and Ecuadorian cuisine as well as eco-friendly amenities, among other aspects.
Let us know your comments and concerns as well as the way that Latin Trails can help you to decide on your choice of Galapagos Cruise. We are ready to assist you in any way possible. Please send us an email at travel@latintrails.com.