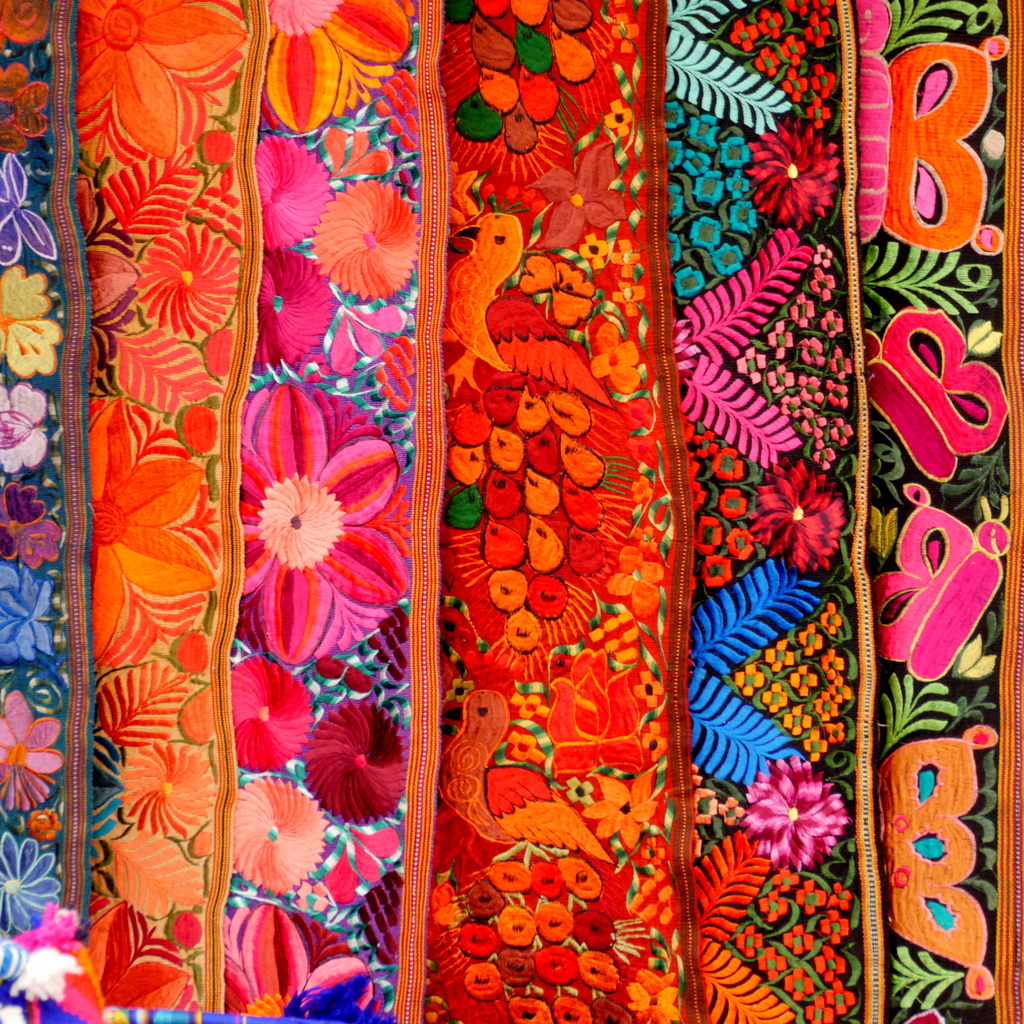 Ecuador Textile Arts Tour
This trip takes visitors through a fine display of Ecuadorian textile art, visits to small villages and weaver homes will allow passengers to learn the different techniques used as well as purchase souvenirs from the master craftsmen.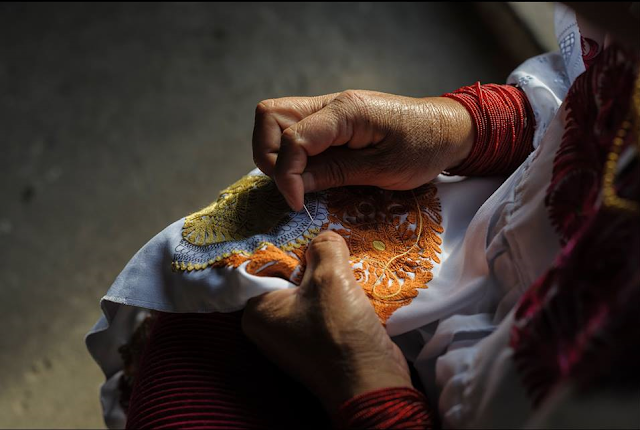 Day 1: Quito-Zuleta
This morning you will leave Quito with your tour guide, heading to Zuleta.  On route on the Panamerican Highway we will stop at Calderon, a town where the masapan figures are made, continuing on through Guayllabamba town where you can try its typical fruit:  chirimoya.  We will also stop on the highway to admire the beautiful landscape and snow-capped mountains in the area. 
Upon stepping through the gates of Hacienda Zuleta, one enters into a historical legacy dating back thousands of years. Surrounded by the natural beauty of the Andes Mountains, the fertile valley still bountifully supports its inhabitants and is sited as a model for farming and land use in Ecuador and all of the Andes.
Of special interest to many guests is the hand-embroidery workshop, condor rehabilitation project, trout farm and cheese factory.  Tours of the entire farm are a typical part of every guest's stay. You are usually privately escorted by a Plaza family member, another gesture of Zuleta's renown hospitality.  
We will visit both the Zuleta town embroidery workshop as well as the the indigenous community at San Clemente, here we will see the embroidery techniques used to create beautiful blouses and table cloths with local wildlife & flower motifs.
We will spend an evening at hacienda Zuleta.
-/L/D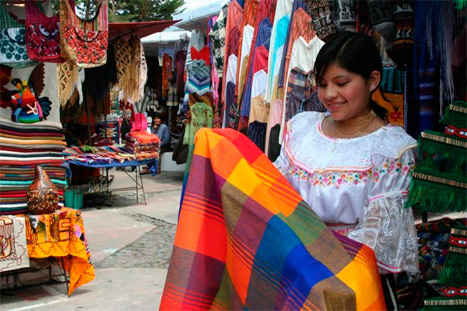 Day 2: Zuleta-Otavalo
North of Quito is the valley of the awakening sun, home to the Otavalo ethnic group. The Otavaleño people live in several communities and are one of the most prosperous indigenous nations anywhere. En-route to the Otavalo market we will visit several small villages; we will visit master weavers these craftsmen will show us the use of the backstrap and Spanish weaving looms. Learn how traditional crafts and innovation keep these cultures alive and prosperous.
Here we will visit the textile market located at the "Plaza of Ponchos"; this is one of the most famous markets in South America. You will find all kinds of handcrafts including tapestries made on the Spanish weaving loom as well as the indigenous backstrap loom.  After which you will enjoy some free time for bargaining and buying with the friendly Otavaleños. 
The tour will drive around San Pablo Lake to the town of Agato, where we will visit a weaver's workshop to learn the whole process for making two sided tapestries. We will see the process from start to finish, beginning with carding the yarn to producing natural color dye and then preparing the indigenous backstrap loom, in the workshop of master craftsman Andrango.
You will also visit Peguche famous for its cascade and musical instruments workshops. 
We will spend the night at Hacienda Cusin.
B/-/-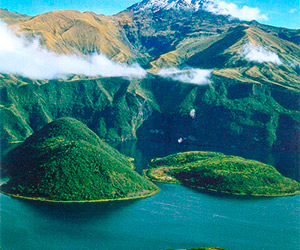 Day 3: Otavalo-Cotacachi-Cuicocha
After breakfast we will go to Cotacachi a town famous for its fine leather goods.
We will also go to Cuicocha, a volcanic crater lake and its small surrounding indigenous villages.
We will spend the night at Hacienda Cusin.
B/-/-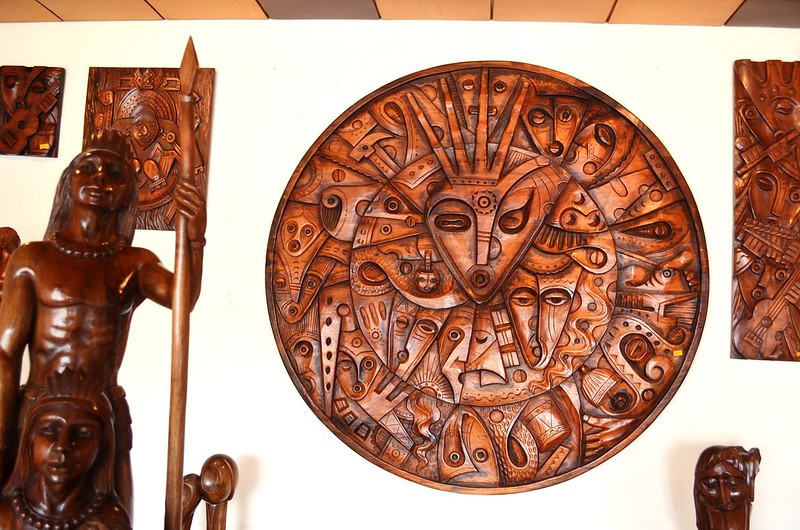 Day 4: Otavalo-Quito
We will dedicate today to discovering small artisan villages such as San Antonio de Ibarra where we can find weaveries and wood carving.
 Early in the afternoon we will return to Quito.  B/-/-
Hotels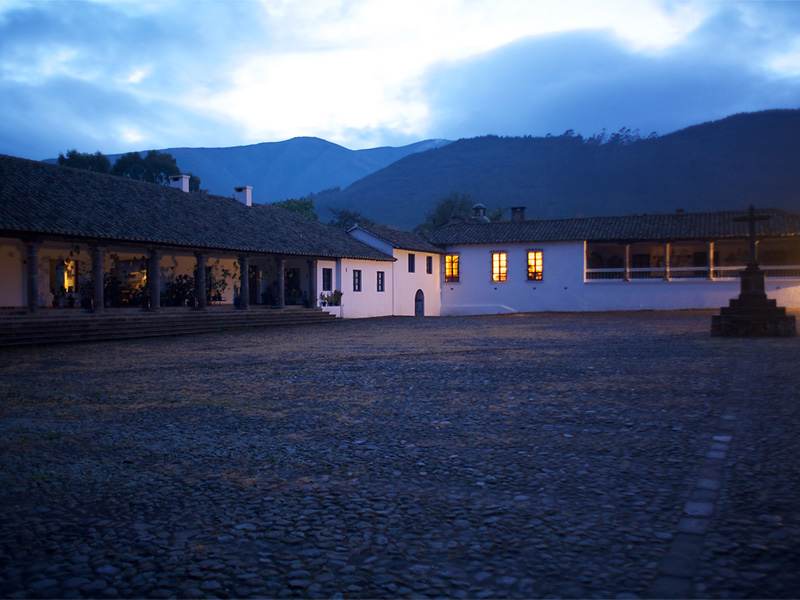 Hotels Hacienda Zuleta
Address Angochagua Hacienda Zuleta S/N Ecuador.
Services
Restaurant
Laundry
Children activities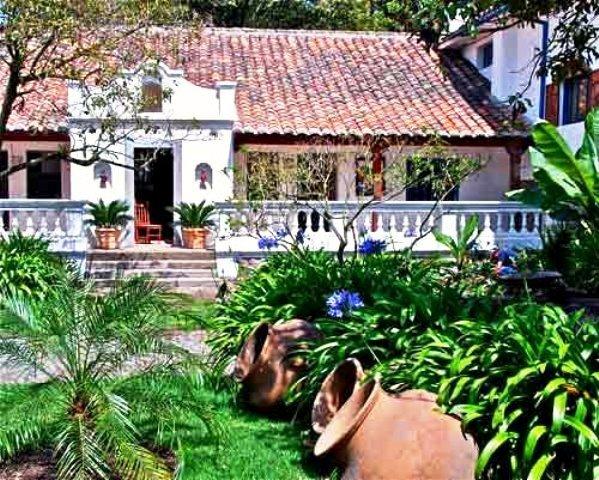 Hotels Hacienda Cusin
Address San Pablo del lago, calle Chiriboga s/n, EC100450 San Rafael.
Services
Restaurant
Laundry
Game room
Include
English speaking guide + private transportation
Tours as listed on the program
Hotel accommodation as listed on the program
Meals as listed B: breakfast. L: lunch and D: dinner.
Not Include
Personal expenses and tips
Alcoholic and non alcoholic drinks