Tren Crucero & The Spondylus Route
Ecuador has a variety of traditional dishes according to the area, region or culture. This tour will take to discover new flavors and sensations. During the second day, you will experience the "Six senses tour". A bunch of activities that you can choose to live the experience of flavors, tastes, and sounds.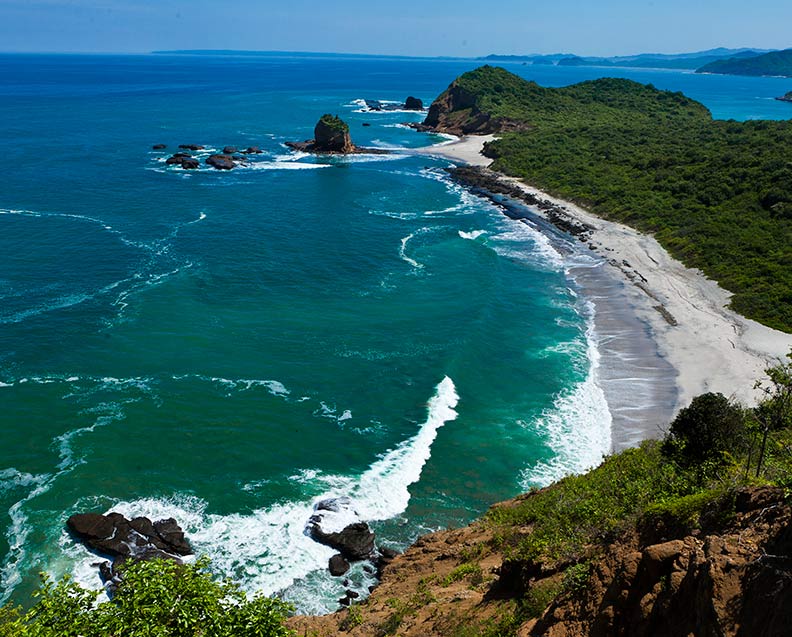 Day1: Arrival to Quito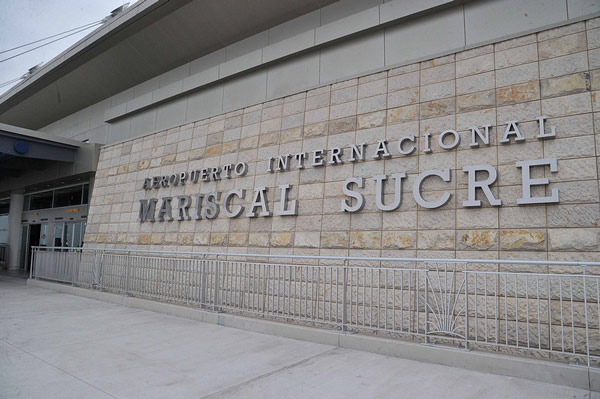 After the arrival at Quito's Mariscal Sucre Airport, our helpful guide will meet you. Moreover, it will serve as a translator, and assist with the private transfer to your hotel.
Overnight: Quito
Meals: -/-/-
Day 2: Quito city tour and Equator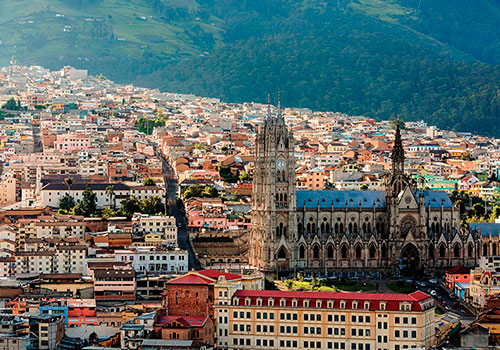 Quito, the colonial city
Explore the bustling streets and squares of the largest historical centre in the Americas, visiting some its most important churches such as the impressive Cathedral, majestic Compañía and iconic San Francisco, guardians of a stunning multi-ethnic artistic and cultural heritage. We begin the tour the quirky Guapulo quarter; take in the Congress building, before heading to the Old Town. We finish the day at the "Panecillo" hillside with its breathtaking views of the old and modern city surrounded by the rolling Andes Mountains.
As an addition to the Quito Colonial City Tour, we travel to "La Mitad del Mundo" complex. Its monument is located at latitude 0º 0´0″, and provides for once-in-a-lifetime opportunity to straddle both hemispheres, or hop between the two in the blink of an eye. The monument forms the focal point of a park and leisure area with gift shops and restaurants. The site occupies an important place in the solar-based Andean Cosmo vision, since ancient Andean people were aware of its significance many thousands of years ago. The Ethnographic Museum at the complex provides a fine overview of Ecuador has varied cultures and geography.
Overnight: Quito
Meals: B/-/-
Day 3: Tren Crucero: Otavalo – San Antonio – San Roque – Ibarra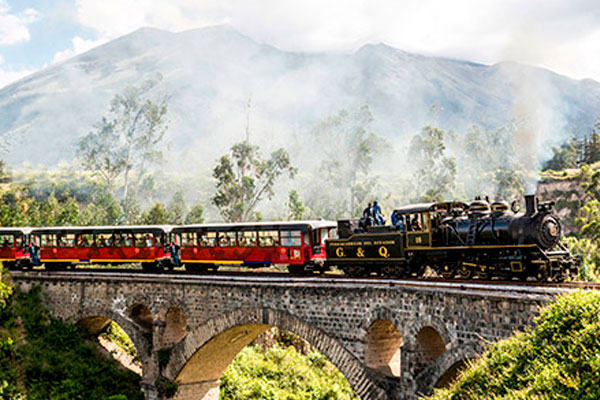 Tren Crucero
At   07:30, departure by bus to Otavalo. The stretch Otavalo to Ibarra is operated with an steam locomotive across the northern valleys. Visit to woodcarving workshops at San Antonio, discovery  of local traditional food  in Andrade Marin and  a show of local music and  textile  weaving  at San Roque  train station.
Overnight: Quito
Meals: B/L/-
Day 4: Tren Crucero: Quito – Boliche – Ambato – Urbina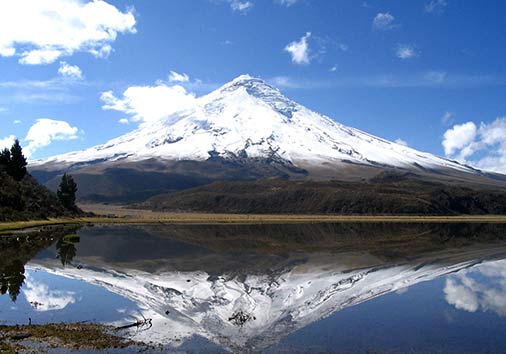 Journey across  the  Avenue  of the  Volcanoes,  exploration of  Andean  woods   an  ecosystems at  el  Boliche  area,   in Cotopaxi National  Park, amazing  views of Yambo lake and visit to  Baltasar,  the  last  ice-harvester in the  Chimborazo slopes.
Overnight: Riobamba
Meals:  B/L/D
Day 5: Tren Crucero: Riobamba, Nariz del Diabo, Bucay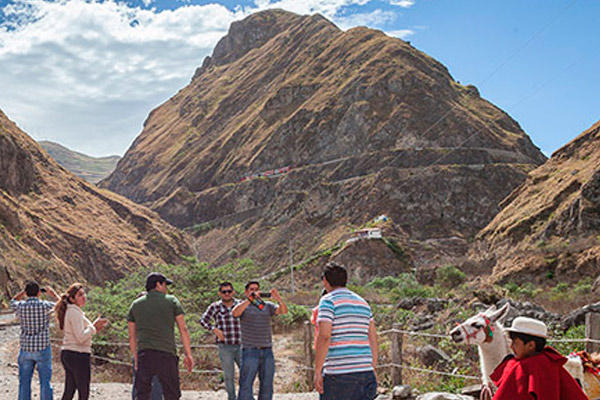 Riobamba – Colta with steam engine, visit to one of the very last Andean indigenous market:   Guamote.  Devil´s nose  crossing  and  the  impressive climatic  transition  while traveling   from  the  Andes  Mountain   Range  to  the  Pacific coast.
Overnight: Bucay
Meals: B/L/D
Day 6: Tren Crucero: Naranjito, Duran, Guayaquil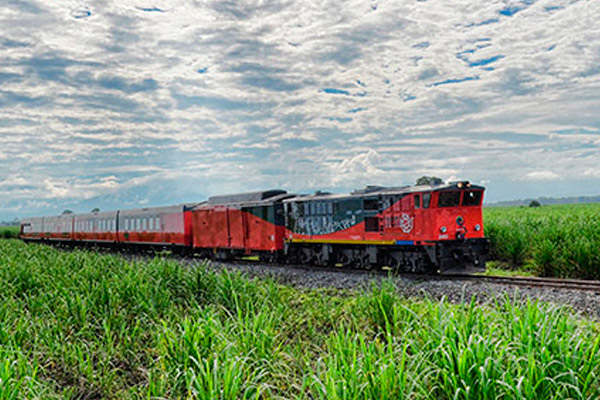 Cacao  and chocolates tasting at Naranjito  in a Coastal Hacienda.   Yaguachi   to   Duran   (Guayaquil)   with   steam engine. Arrival  to  Duran   train  station   at  16:45. The tour guide will be waiting for you to take you to your hotel.
Overnight: Guayaquil
Meals: B/L/-
Day 7: A full day in Guayaquil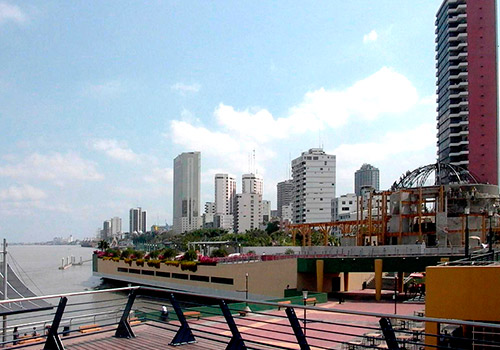 Guayaquil, the pacific pearl
After breakfast your guide will take you on a full day tour of the city of Guayaquil, Ecuador's largest city.  The city tour in Guayaquil consists of various panoramic visits and walks through the city.  Our first stop will be the Administration Plaza, around which you will observe the City Hall, the Monument Sucre and finally the Seminario Park, also known as Iguana Park
After, we will take private transport to the Southern Malecon 2000 where you will appreciate the Integration Plaza with its famous Southern Marketplace and then continue on to the Olmedo Plaza, very important for its monument to Jose Joaquin Olmedo, a recognized poet of Guayaquil and ex president of Ecuador. After the visit in Guayaquil, we will travel to Salinas.
Overnight: Salina
Meals: B/-/-
Day 8: Beach day in Salinas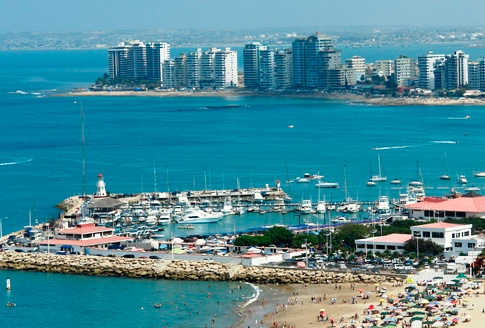 This day is to relax and enjoy this pacific beach
Overnight: Salinas
Meals: B/-/-
Day 9: Spondylous Route
The Spondilous Route
This is the "Spondylous Route"day, this road has many kilometers next to the beach. The Spondylus route has some of the country's most beautiful natural areas, as well as elements of its culture, history and pre-Columbian archeology. Here you can feel the importance of Ecuadorian culture, the route takes its name from the spectacular Spondylus shell which had significance to the ancient Valdivia culture in Ecuador. Evidence of this ancient culture and others have been uncovered in the archeological excavations that you can find on the route, which also include spectacular beaches, tranquil nature reserves, wildlife, majestic mountains, and breathtaking scenery all along the way.
Overnight: Puerto Lopez
Meals: B/BL/-
Day 10: Isla de la Plata, the small Galapagos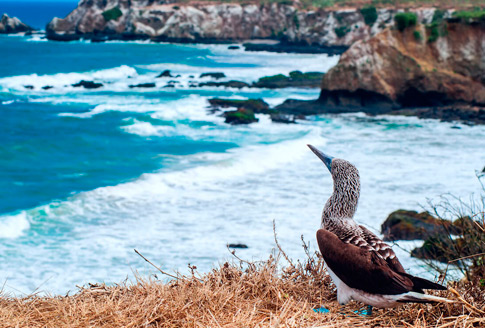 Isla de la Plata
Navigation to Isla de la Plata from Puerto Lopez by boat, this ride takes approximately 1 hour 15 minutes. From June to September you can watch the marvelous humpback whales during the ride. After landing, you will take a hike around the island for approximately 3 hours, on this hike you will be go to Punta Machete or Punta Escalera. Here you will see blue footed boobies, red footed boobies, nazca boobies, frigate birds, albatross, and other tropical birds and if you are lucky you also will see sea lions.
After this, you will return to Drake Bay where the boat will be waiting for you to take you to the snorkeling place. Box lunch will be served on board. After this, you will snorkel for approximately 30 minutes, where you might see tropical fishes and sea turtles. After this you will start the return trip to Puerto Lopez.
Overnight: Puerto Lopez
Meals: B/BL/-
Day 11: Flight to Quito
After breakfast, we'll drive to Manta, where you will take a flight to Quito. In Quito, somebody will be waiting for you at the airport to take you at your hotel.
Overnight: Quito
Meals: B/-/-
Day 12: Quito Six Senses tour

Quito Six Senses
After arriving from Otavalo, we will experience Six Senses Tour Quito. It is a unique and innovative program that is fixed with psycho-sensorial experiences in which every perceptive human sense is involved. The Six Senses Tour Quito was born as an innovative experience program by Latin Trails, which Psychology and sensitive methods are combined; giving to our guests a complete life experience on ancient places and typical meals in the marvelous City of Quito. Enjoy a city tour of Quito combined with this wonderful experiences. You can check out the options in  Quito Six Senses Tour 
Overnight: Quito
Meals: B/L/-
Day 13: Transfer out
The adventure ends. We will take you to the airport.
Meals: B/-/-
Privates transfers and transportation
Meals detailed in the itinerary
Hotel accommodation
English speaker guide
Additional meals and drinks (soft & alcoholics)
International flights and airport taxes
Tips and personal expenses
Travel and medical insurance

Contact a Galapagos & Ecuador Specialist