A millenarian destination: Features, history and mysticism
Did you ever think that weird and mystical places only existed in fiction and sci-fi movies, well let me tell you that it is not always so, because in this case, fiction becomes reality. In Ecuador, there is a Jurassic place, and it is not an exaggeration because it literally dates back to the age of dinosaurs, but the most curious thing is the forest, which is completely petrified. So let me tell you about Puyango, the well-known millenarian forest.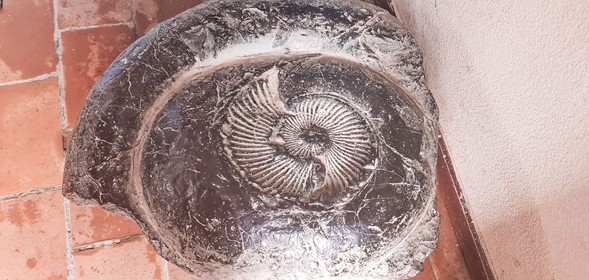 The Petrified Forest of Puyango is a touristic place and a natural reserve located in the south of the country. It is located between the provinces of El Oro and Loja. This forest is the only one of its kind in the world, with an extension of 2,658 hectares. Its main attractions are the marine fossils and petrified wood, which have more than 300 million years of history. As the only one of its kind in Ecuador, the Petrified Forest is considered a relic. It is also one of the few remaining in the world, as it contains the largest area of petrified wood known to exist, mostly of the araucaria family, which does not normally fossilize.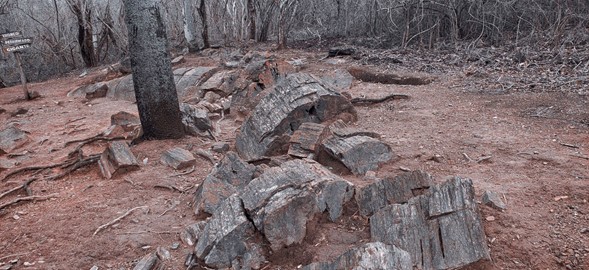 According to legend, the forest was invaded by an ocean. It is believed that the deposit of marine fossils, along with minerals, caused the wood to petrify. Scientific research has shown that the stones are 65 to 100 million years old.
In addition to the fascinating tree fossils, you can see a great variety of fauna, as there are more than 130 species of birds, many of them which are unique, so it is vital that this forest is kept as well preserved as possible. It is not only possible tofind birds, insects such as termites, dragonflies, spiders but also we can find mammals such as deer, foxes, armadillos, agoutis, among others, that have made this ecosystem their home.
Now you may be wondering when can I go and what is in the petrified forest of Puyango?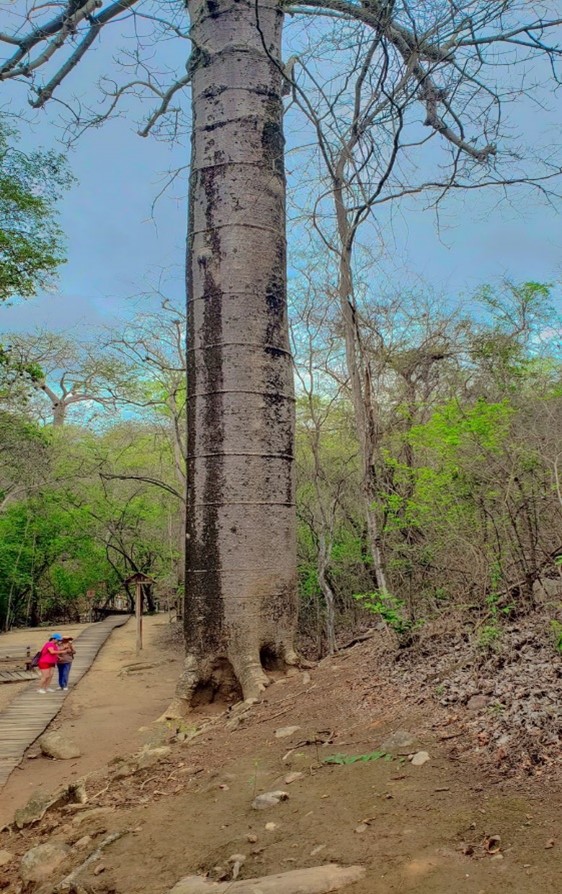 The dry season is the best time to visit the Petrified Forest. It begins in May and ends in December each year. This protected area and reserve changes drastically after the winter season, making it an interesting place to visit. The petrified trees of the genus Araucarioxylon are the main attraction of the petrified forest of Puyango; these are more than 100 million years old. The largest specimen is 2 m in diameter and 15 m long. Also, the Puyango River flows through this forest and is visited by tourists to relax, enjoy and share time with their families and friends.
You may also be wondering how to get to the forest?
If you have your own car you can take the road Machala Arenillas-Río Puyango or the route Loja-Alamor-Río Puyango. In case you travel by bus, here are some options.
From Quito: There is a bus of the Loja cooperative that goes to Alamor, the bus route is to Arenillas and once there, informs the Controller that you are going to Puyango, or you can also take any bus or transport of your choice that arrives to Arenillas.
From Machala: You will find the office of the Loja cooperative on the way to Alamor.
What do we recommend you bring?
For your comfort, we recommend you bring hiking shoes, water poncho, waterproof boots, insect repellent, sunscreen, a bottle of water and binoculars,
Finally, the locals invite you to taste their typical dishes such as chicken stew and the famous "Tigrillo", which is a dish whose main ingredient is green plantain, accompanied with cheese, eggs and pieces of pork rinds. You cannot miss the opportunity to visit a mythical place
, so do you dare to explore its entrails and decipher its mysticism?
¡The Petrified Forest of Puyango is waiting for you!