There are many places in the world to see wildlife, but there is only one place where the fauna won't run away from the people: the
Galapagos
 Islands. 
Five million years of isolation transformed Galapagos animals into the most trustful in the world
. If you want to live an authentic trip to prehistory, come and discover the Archipelago that amazed Charles Darwin. 
What to see in Galapagos
 and how many days are needed? Let's see the most interesting things to do there!
ISABELA ISLAND
Isabela is the largest island and it has the most breathtaking landscapes, with the largest community of penguins. It has 7 kilometers of white sand beaches repopulated with palm trees.
FLOREANA ISLAND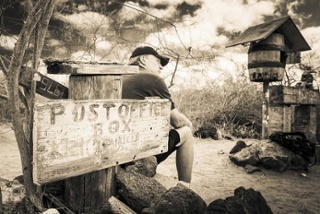 If you want to practice snorkel or scuba diving, you will love Floreana Island. It has beautiful volcanic landscapes and a marvelous lagoon with a colony of flamingos. The main attraction is Post Office Bay, the first post office of the Archipelago, that was established there in 1793 by whalers.
SAN CRISTOBAL
Puerto Baquerizo Moreno, in San Cristobal island, is an authentic and relaxed port with all kinds of accommodations and services. Punta Carola is a marvelous beach in San Cristobal, famous around the world, specially for surfing. It is also a great beach for walking on sunshine, with the marine iguanas lying on rocks and sea lions resting on the sand.
SANTA CRUZ ISLAND
The Charles Darwin Foundation, sponsored by the UNESCO and the World Conservation Union in 1959, is located at the CDRS headquarters in the Island of Santa Cruz. Other great attractions for travelers are the white sand beaches of this large island, such as Tortuga Bay and Garrapatero.
OTHER ATTRACTIONS AND ACTIVITIES IN GALAPAGOS
There are many other marvelous islands to visit there, so we encourage you to see more about the Enchanted Islands here.
Visitors that come to Galapagos have the chance to know a incredibly rich nature. Travelers can enjoy the marvelous sights of the coasts and the species, a perfect scenario for biologists and photographers. The best activities in Galapagosinclude walking and hiking, nature lectures, sunbathing, snorkeling, birdwatching, shopping in local markets, cruising, swimming, taking photos, surfing…, among others.
Our itineraries have a minimum of 3 days and 4 nights to enjoy and discover some of the most amazing parts of the Islands. Here you will find further information about the tours we offer for cruising in Galapagos.